Anonymous call warns of attack on Delhi CM Arvind Kejriwal
Anonymous call warns of attack on Delhi CM Arvind Kejriwal
Written by
Shiladitya Ray
Jan 21, 2019, 06:30 pm
2 min read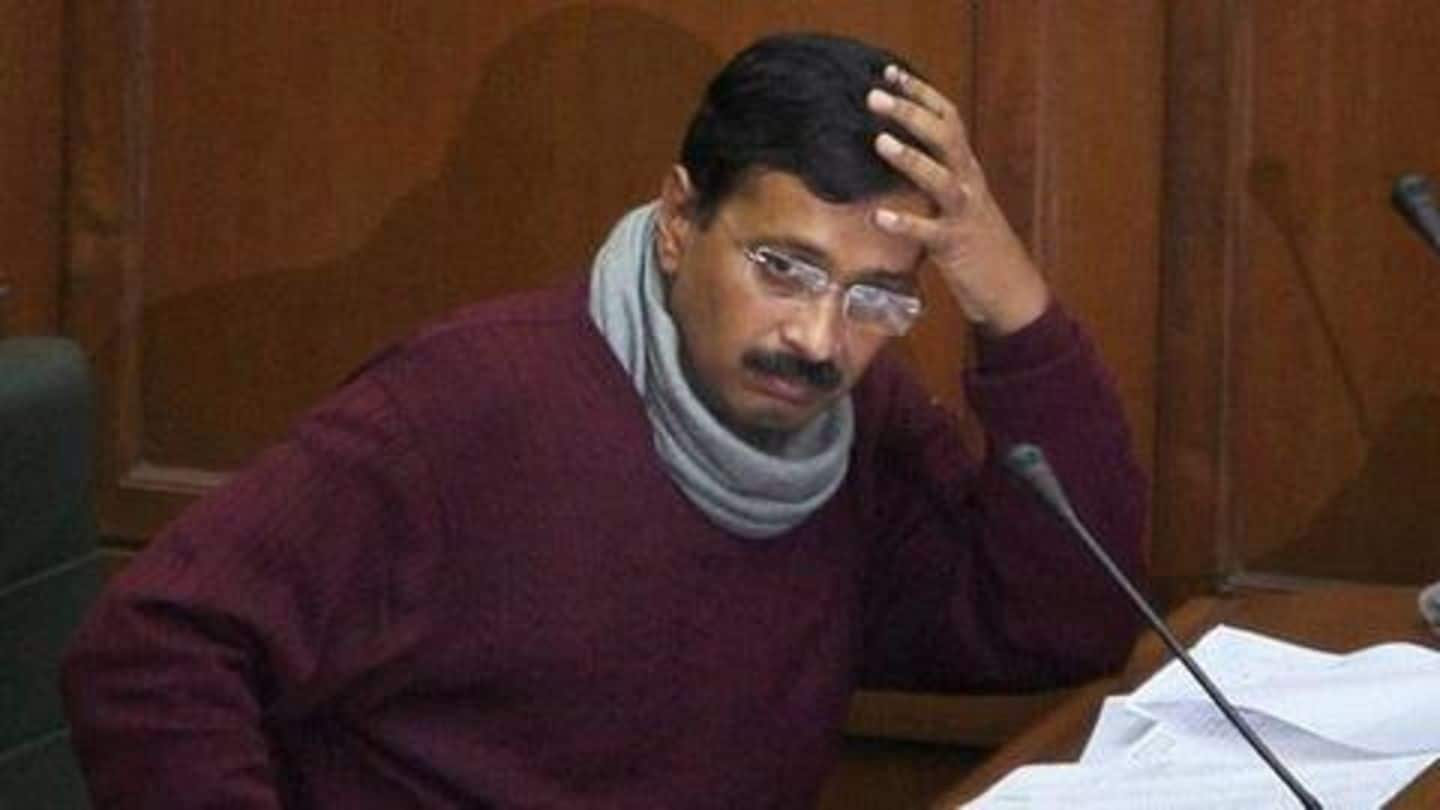 On Monday, the official residence of Delhi Chief Minister Arvind Kejriwal received an anonymous call warning about the threat of a possible attack on the Chief Minister. Although the person did not identify himself, he reportedly told people on the other end of the call that he was calling from Vikaspuri - a locality in west Delhi. Here's what we know about it.
What we know about the anonymous phone call
The incident came to light when the Personal Security Officer (PSO) of the Chief Minister received the call and informed police about the same. Reportedly, the caller told the PSO that he had heard that somebody was planning to attack Kejriwal. However, as of now, no details about the time and the site of the attack have been reported.
Meanwhile, authorities are yet to trace the person who made the call. Although a caller ID is installed at the office's landline telephone, the device has not been functional since May last year. Sources told the press that despite several reminders to the General Administration Department (GAD) of the Delhi government, caller IDs at the Chief Minister's official residence had not been repaired.
Kejriwal is hardly a stranger to being attacked in public
Although the veracity of the claim and the seriousness of the threat, if any, is not known, Kejriwal is no stranger to being attacked in public. In the past he had been attacked with ink, slippers, shoes, and fists. In the most recent attack, a man threw chilli powder at Kejriwal outside the highly-protected Delhi Secretariat. AAP accused the BJP, but the saffron party denied the allegations.
Just weeks back, Kejriwal's daughter was threatened
In a separate incident on January 9, en email was sent to the Delhi CM's office threatening to have Kejriwal's daughter, Harshita, kidnapped. The mail was promptly forwarded to the Cyber Cell of the Delhi Police and, within a week, police detained a man in connection with the threat. One Vikas Rai, a resident of Bihar, was detained. He had been preparing for competitive exams in Delhi.