Burari: Final autopsy rules out foul play,confirms death by hanging
Burari: Final autopsy rules out foul play,confirms death by hanging
Jul 13, 2018, 10:49 am
3 min read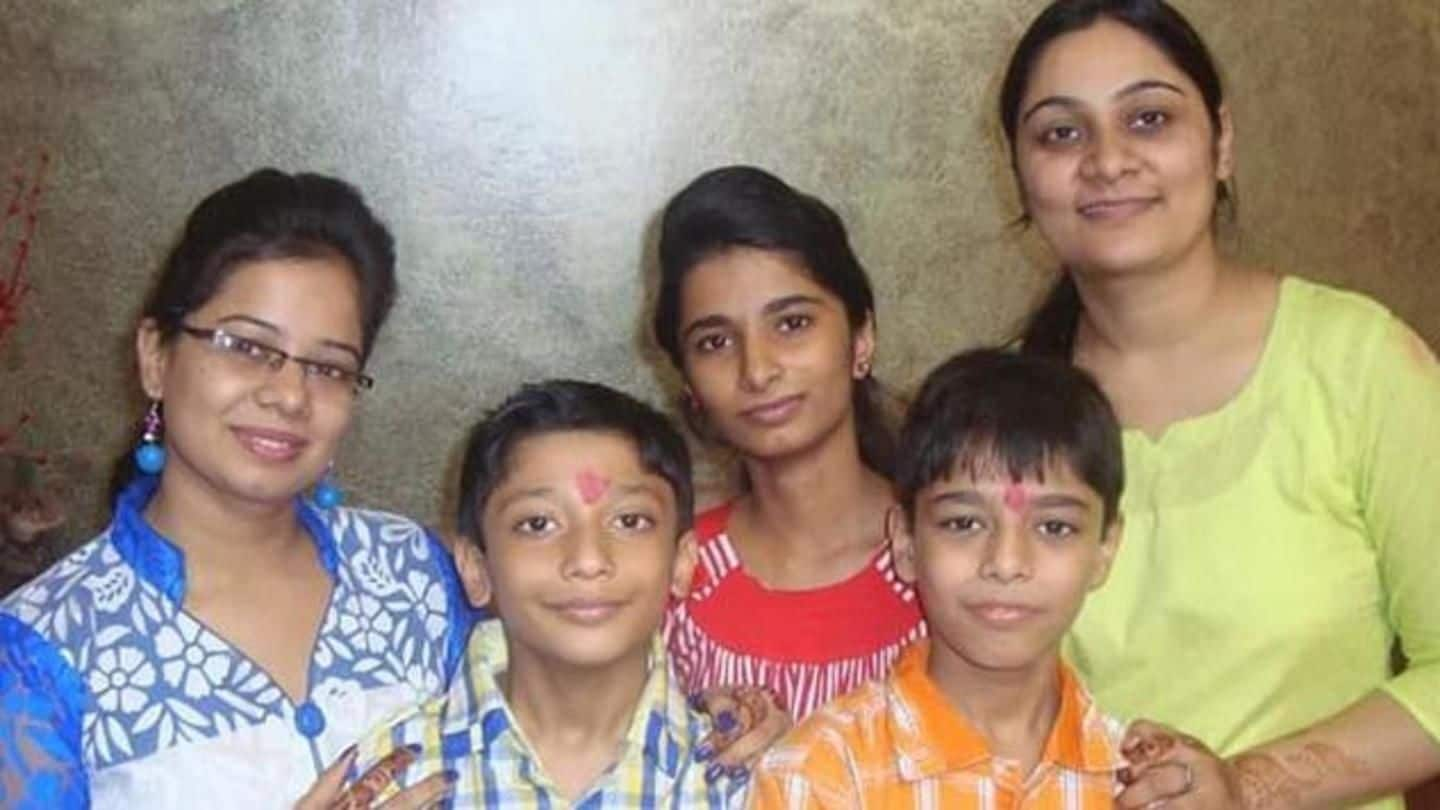 More than 10 days after the Burari deaths, police confirmed yesterday that all 11 people died by hanging. It had been confirmed for 10, but doctors were uncertain about Narayan Devi, who was found on the floor unlike the others, who were found hanging. This had led to suspicion she might have been murdered. But doctors have now given "a considered final opinion," JCP (Crime) Alok Kumar said.
The strange case of the Burari deaths
Narayan Devi (77), sons Bhavnesh (50) and Lalit (45), their wives Savita (48) and Tina (42), daughter Pratibha (57), and five grandchildren- Priyanka (33), Neetu (25), Monu (23), Dhruv and Shivam (15)- were found dead in their Delhi residence on July 1. All but Devi were blindfolded, gagged and had their hands tied. Initial autopsy reports said Devi had died of partial hanging.
Unlike others, Devi's body was found on the floor
Devi's body was in fact found in another room. A cloth and a wire were found around her neck. Police believed her neck had been tied to a door handle while she was on a bed, and she fell down from it, choking herself.
Police have traced the bizarre 'ritual' to Lalit
Police found the family was deeply religious since the father died in 2007. Soon after, Lalit started claiming he was possessed by his father, and the family believed him. Their conviction grew as their fortunes gradually changed: Lalit's financial investment ideas brought rewards, their business flourished, and recently, Priyanka got engaged. Meanwhile, Lalit continued scribbling in diaries detailing rituals, "instructions from father" and more.
Notes had bizarre "instructions" and warnings
The notes were bizarre. "You're far from achieving something due to someone's old mistake. You might not be able to celebrate the next Diwali," said one dated November 11, 2017. Others asked the family to save money and not indulge in lies. Police also discovered why Lalit was normal in front of outsiders: the notes said the 'father' would only visit in the family's presence.
Police also found a striking repetition of the number '11': there were 11 pipes jutting out of a wall, seven straight, four facing downwards (seven men, four women); 11 windows; and 11 iron bars in the entrance door. However, the contractor called it a coincidence.
Mass suicide was a 'ritual,' family didn't expect to die
Apparently, the mass suicide was a ritual. "You thought going to Haridwar and conducting a funeral would relieve me. I'm waiting for this (mass suicide) ritual," a note from his 'father' read. A week of "rehearsals" and preparations later, the "final act" took place on July 1. Notes reveal they were expecting to be saved, presumably by the 'father.'
Police to conduct psychological autopsies to ascertain reasons for suicide
Meanwhile, relatives have insisted this wasn't suicide, demanding a probe into the "murder." They alleged several missing links: Devi had been strangulated with a belt, and another woman had cut marks on her neck which were made before she was hanged, they claimed. Police will, for now, continue with the probe into suicide. Psychological autopsies will be conducted to determine the reasons.