Chandrayaan-2 captures Moon's surface in full glow: Pics here
Last updated on
Oct 18, 2019, 01:38 pm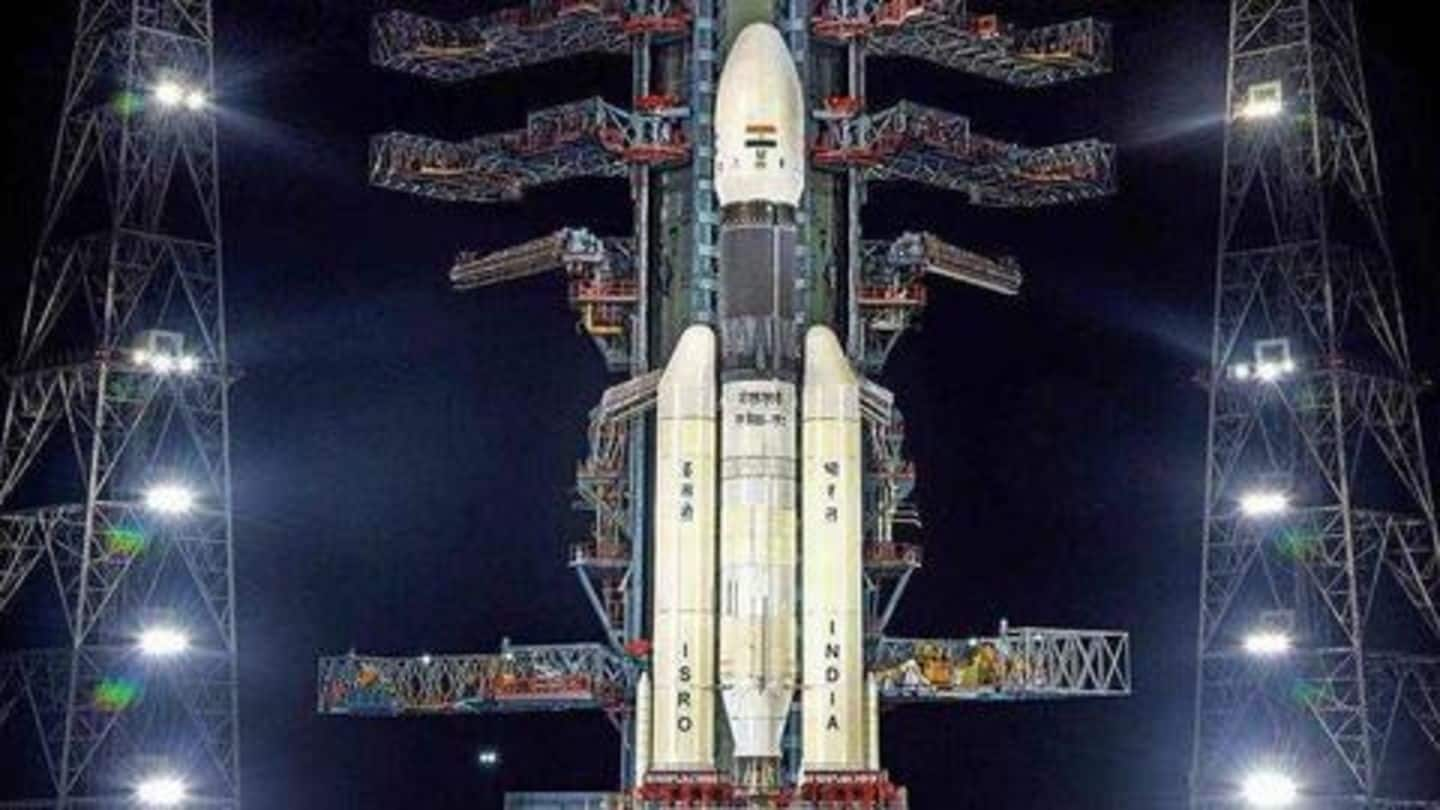 Just a few days after taking a close look at lunar craters, Chandrayaan-2 has released another mind-blowing shot of the Moon.
The stunning image - described as the first illuminated photo captured by the Orbiter of the mission - shows a part of the lunar surface in full glow as well as many of its craters.
Let's take a look at it.
Highly-detailed image of the lunar farside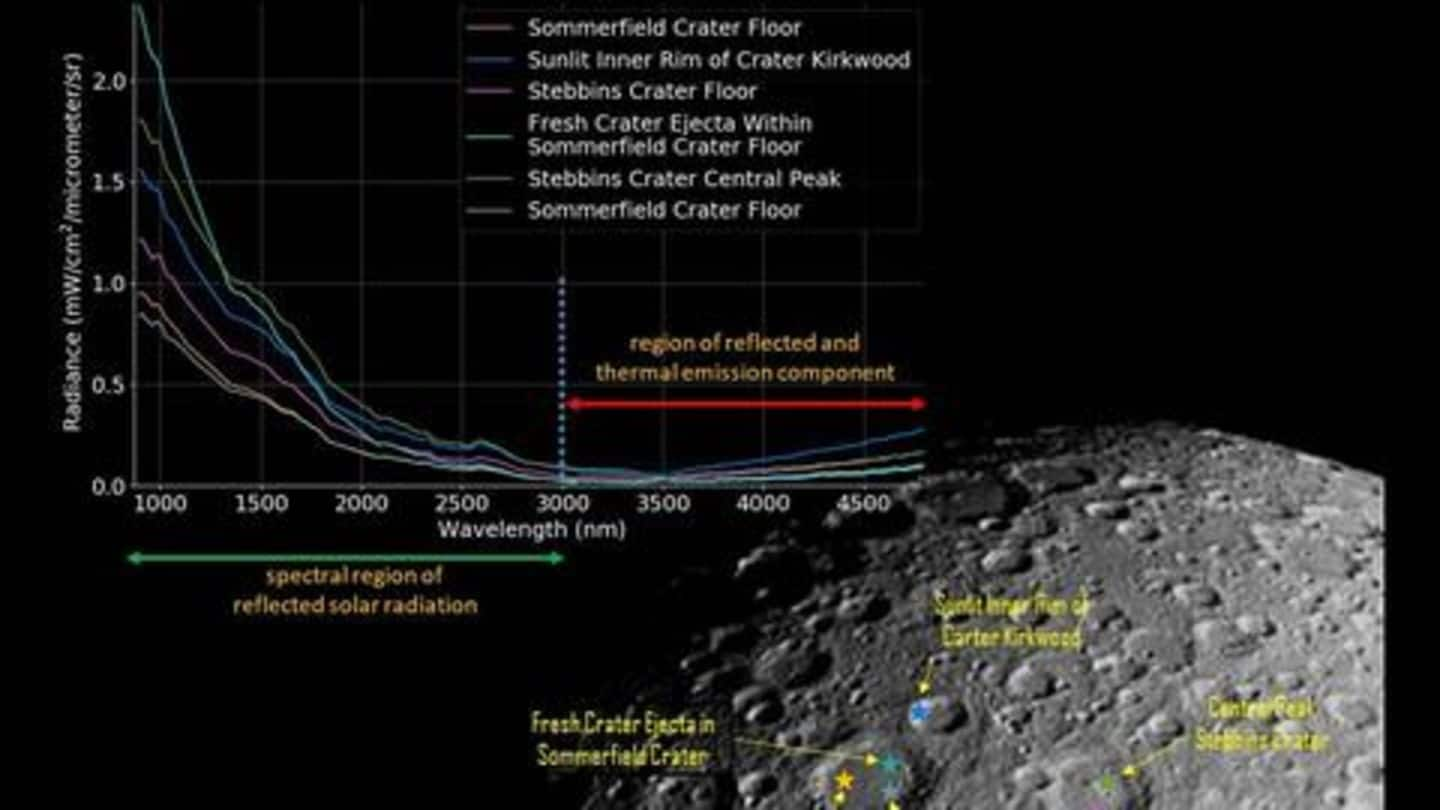 While circling the Moon at an altitude of about 100km, Chandrayaan-2 Orbiter deployed its Imaging Infrared Spectrometer (IIRS) to snap the illuminated shot of the lunar farside in the northern hemisphere.
The photo gives a highly-detailed view of the Moon's surface and brings some prominent crater floors and rims into the light, including Sommerfield, Stebbins, and Kirkwood.
Here's the full shot
IIRS' main job is to study lunar surface composition
While the photo looks extremely beautiful, it is not the main job of IIRS payload of Chandrayaan-2 Orbiter.
The instrument, according to ISRO, has been designed to measure and analyze the sunlight reflected from the lunar surface and map its mineral and volatile composition, which may ultimately tell about the origin and evolution of the Moon in a geologic context.
This image shows IIRS' ability to decode surface features
The image taken by Chandrayaan-2 shows IIRS' ability to decode surface features through the sunlight reflected by them.
"Preliminary analysis suggests that IIRS could successfully measure the variations in the reflected solar radiation," ISRO said in a statement, adding that the variations occur due to the "mineralogical/compositional variations that exist in the lunar surface and also due to the effect of space weathering."
Chandrayaan-2 Orbiter continues to operate safely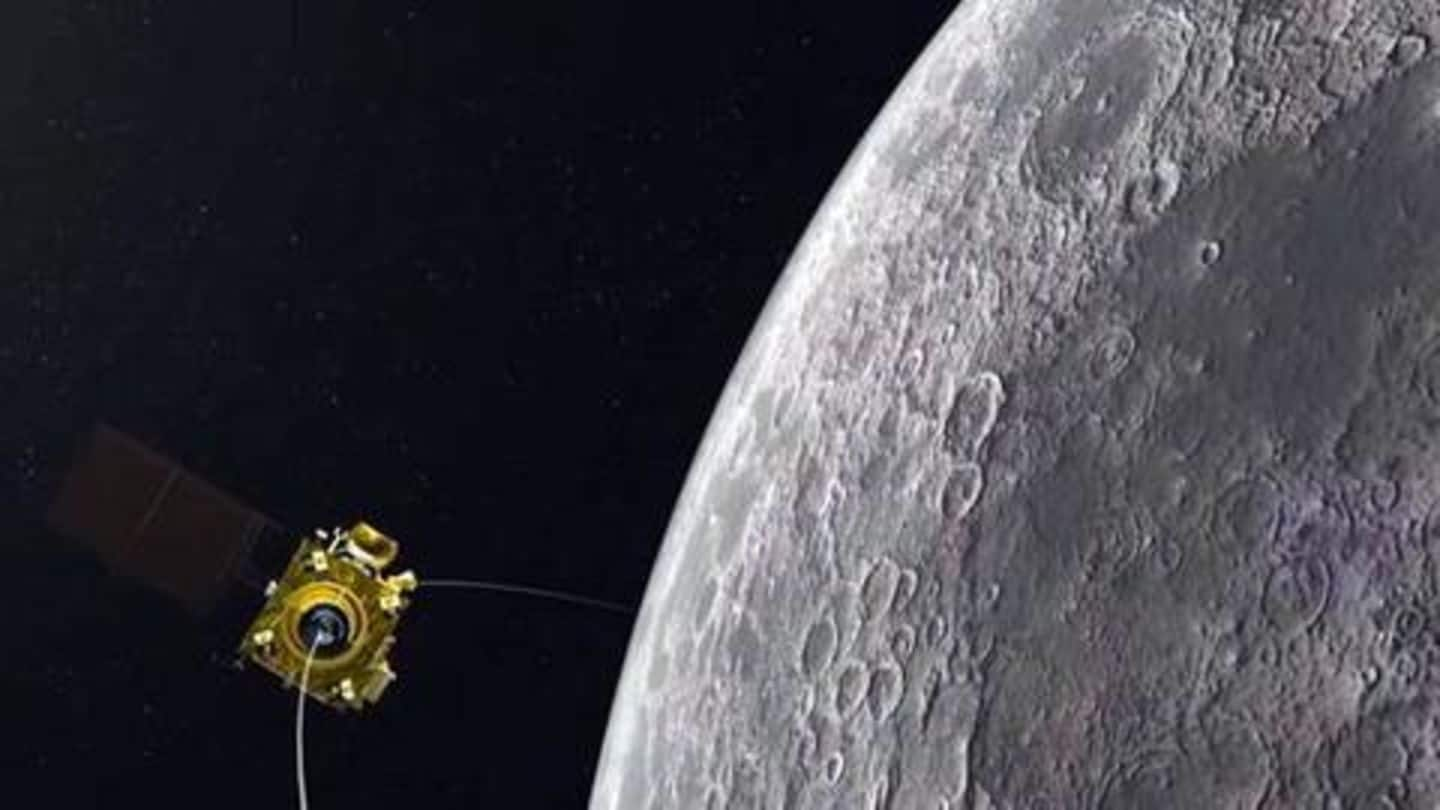 The latest shot from Chandrayaan-2 Orbiter comes as ISRO tries to track the location of its lost Vikram Lander.
The contraption went silent during a descent attempt on September 7, leaving the Orbiter circling the planet.
NASA and ISRO have been trying to locate Vikram, while the Orbiter is healthy and is expected to operate for about 6-7 years.