Chhattisgarh, MP announce free COVID-19 vaccines for all 18+ persons
Chhattisgarh, MP announce free COVID-19 vaccines for all 18+ persons
Written by
Siddhant Pandey
Apr 21, 2021, 06:11 pm
2 min read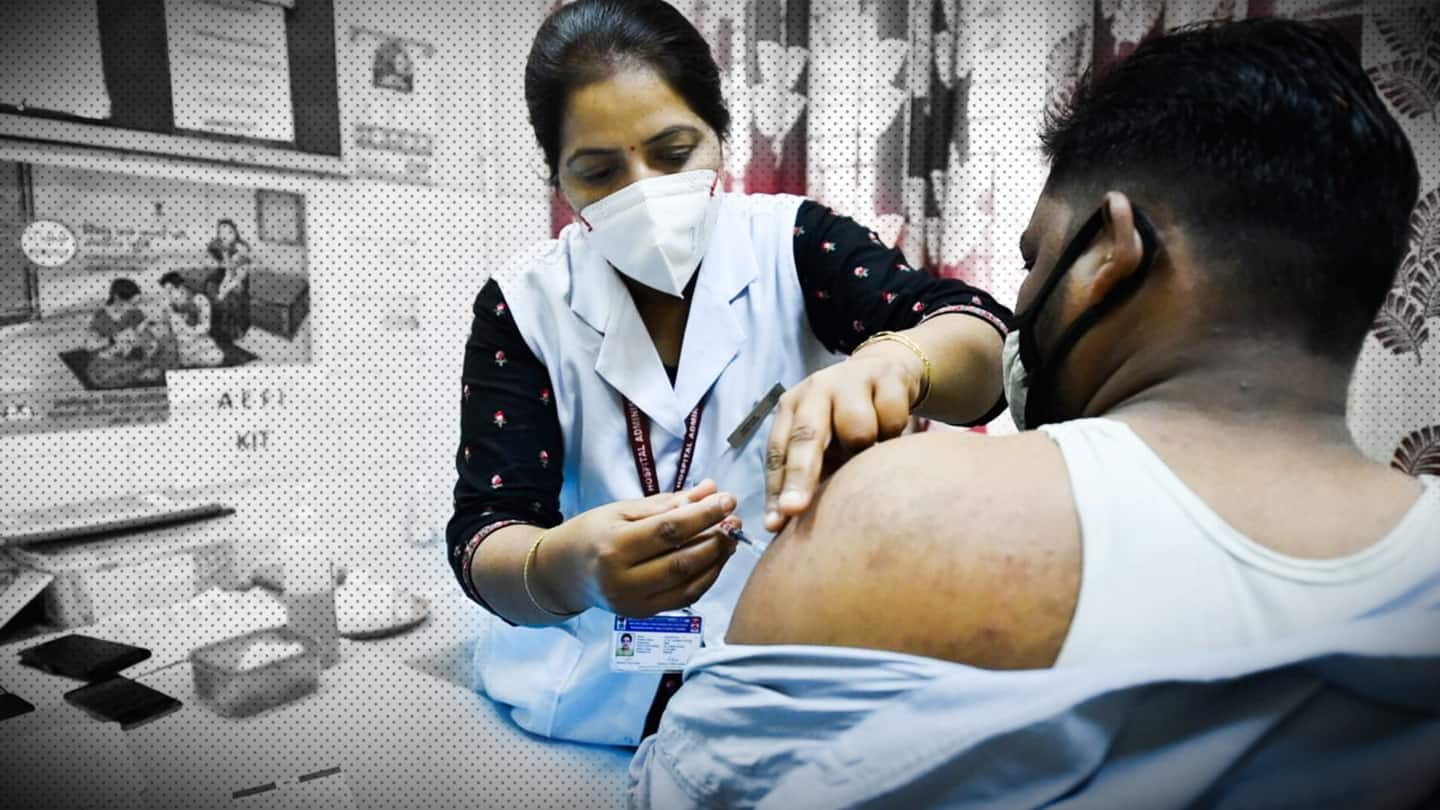 Chhattisgarh Chief Minister Bhupesh Baghel on Wednesday announced that the state government will cover the cost of vaccination against COVID-19 for all people above the age of 18. Shortly after Baghel's announcement, the office of Madhya Pradesh Chief Minister Shivraj Singh Chouhan made a similar declaration. The Centre has announced that all people aged above 18 can get vaccinated against COVID-19 from May 1.
Chhattisgarh asks Centre to ensure availability of enough vaccines
On Wednesday, Baghel said in a tweet in Hindi, "In Chhattisgarh, the state government will pay for the COVID-19 vaccination of all persons above the age of 18." "We will take all possible steps to protect the lives of our citizens. The central government is requested to ensure availability of an adequate number of vaccines," the CM added.
Chhattisgarh reported 15.6K new cases yesterday
On Tuesday, the latest available update, Chhattisgarh reported 15,625 new cases, the second-biggest single-day spike. The total caseload in the state has now climbed to 5,74,299 cases, out of which, 1,25,688 cases are active. 181 more deaths pushed the death toll to 6,274. Over 51 lakh vaccine doses have been administered across the state so far.
MP CMO also announces free vaccines for all 18+ persons
The Madhya Pradesh Chief Minister's office (CMO) also tweeted on Wednesday in Hindi, "In Madhya Pradesh, all citizens above the age of 18 will be administered COVID-19 vaccines for free." 75.4 lakh doses have been administered in the state so far.
12.7K new cases in MP yesterday; 77 more deaths
Madhya Pradesh reported a total of 4,33,704 COVID-19 cases till Tuesday, out of which, 78,271 cases are active. The state recorded 12,727 new cases and 77 more deaths over a single day; the second-highest single-day rise in both infections and fatalities. The total number of deaths has now climbed to 4,713, with 1,062 deaths in Indore alone.
UP, Assam announced free vaccines yesterday
Earlier on Tuesday, Uttar Pradesh and Assam had declared that the vaccination of all people above the age of 18 will be conducted for free. On Monday, the Centre had announced a liberalized vaccine policy lowering the eligible age for COVID-19 vaccination from 45 to 18 from May 1. The Centre will only bear the vaccination cost of people aged over 45.