Pulwama aftermath: Cine Workers Association bans Pakistani actors, artists
Pulwama aftermath: Cine Workers Association bans Pakistani actors, artists
Feb 18, 2019, 02:37 pm
3 min read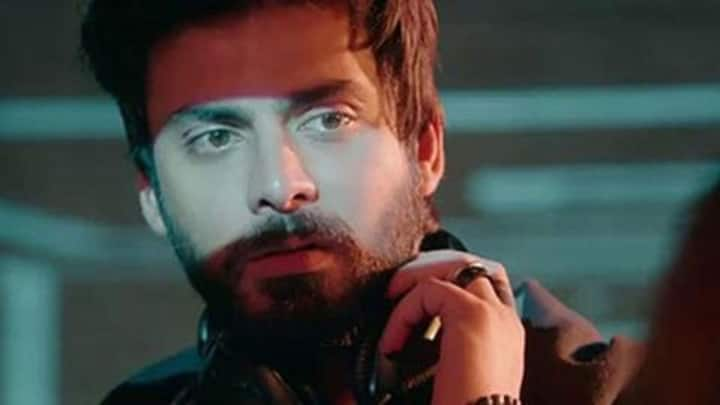 In wake of horrendous Pulwama attack, the Cine Workers Association on Monday announced a complete ban on Pakistani actors and artists. The association released a statement saying it stands by the nation in this dark hour. The statement added if any organization stressed on working with them, appropriate action would be taken against them. To recall, 40 CRPF soldiers were martyred on Thursday.
Backstory: A suicide bomber carried out valley's deadliest attack
Jaish-e-Mohammed terrorist Adil Ahmad Dar rammed his SUV on a bus of CRPF convoy on February 14, triggering a blast. The probe revealed the suicide bomber came on the Jammu-Srinagar highway via the service lane and completed the "task" assigned to him. The cowardly attack on soldiers by the outfit which operates from Pakistan angered the entire nation, with demands of revenge gaining momentum.
Bollywood celebrities condemn attack, do their bit for martyrs' families
Bollywood celebrities slammed the attack and expressed their solidarity towards the martyrs' families. Actors Akshay Kumar, Amitabh Bachchan, and Salman Khan donated a generous amount of money to the families and called on other citizens to do the same. Javed Akhtar and wife Shabana Azmi canceled their Pakistan event as well. They were due to attend an event in the neighboring country. About time!
Understanding emotions of nation, Cine Association takes decision
Earlier, T-series acted against Atif Aslam's song
Earlier, Raj Thackeray led MNS asked music labels to take action against Pakistani singers. Subsequently, T-series reportedly de-listed Atif Aslam's song from its YouTube channel. "We have verbally communicated to music companies like T-Series, Sony Music, Venus, Tips Music etc to stop working with Pakistani singers," said Amey Khopkar, MNS President. Sources claim several music companies have already started re-recording songs of Pakistani singers.
Lesson in history: After Uri attack, 'ADHM' ran into trouble
Notably, this isn't the first time Pakistani actors have come under fire for actions of their country. After an attack on army base camp in Uri ended with the martyrdom of 18 soldiers, similar demand caught fire. Karan Johar's 2016 release Ae Dil Hai Mushkil was caught in crossfires as it featured Fawad Khan. After much hue and cry, the movie finally hit screens.
Despite JeM's confession, Pakistan claims it knew nothing
Meanwhile, Pakistan has claimed it has nothing to do with the attack and its minister termed India's reaction 'knee-jerk'. Foreign minister Shah Mahmood Qureshi said, "Blame-game achieved nothing in the past, and will not achieve anything now. If India has any evidence, it should share that with Pakistan, and we will investigate" Earlier on Monday, Pakistan recalled its envoy from India for 'consultations'.
India isn't the only neighbor to have slammed Pakistan
The freedom Pakistan has given to terrorist outfits also put it on the receiving end of ire from Iran. Before the Pulwama attack, a suicide attack on Iran's border, for which Jaish al-Adl claimed responsibility, killed 27 of their elite revolutionary guards. Reacting on it, Iran's army chief Mohammad Ali Jafari said Pakistan will have to pay a heavy price for promoting terrorism.