#CareerBytes: Preparing for UGC NET? Avoid these 5 common mistakes
#CareerBytes: Preparing for UGC NET? Avoid these 5 common mistakes
Feb 23, 2022, 01:45 pm
3 min read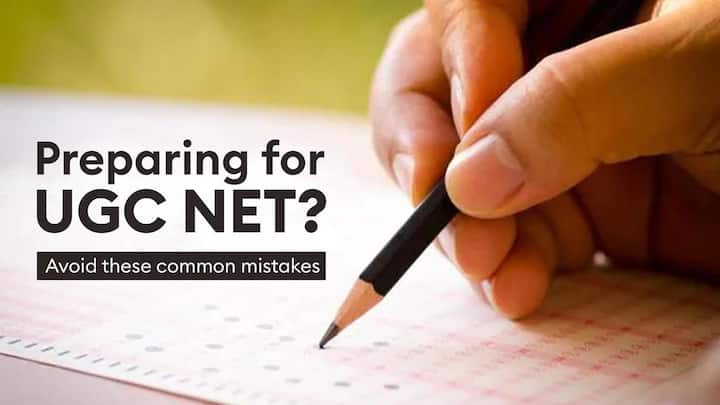 The UGC National Eligibility Test (NET) is a national level exam conducted to select candidates for the posts of Assistant Professor or both Junior Research Fellowship (JRF) and Assistant Professor at Indian universities and colleges. It is one of the toughest exams but with the right preparation, one can crack UGC NET. Here are 5 common preparation mistakes UGC NET aspirants must avoid.
Starting your UGC NET preparation late is a grave mistake
One of the biggest mistakes candidates preparing for UGC NET should avoid making is starting their preparation late. Aspirants must start preparing early in order to have enough time and a systematic approach to cover the entire syllabus and revise the topics as well. To perform better, they must know and understand the latest syllabus and exam pattern as well.
Preparing for the exam without plan
Preparing for UGC NET without a proper plan is a grave mistake aspirants must avoid. One must plan their study properly to cover the entire syllabus and utilize their time better, and adhere to their schedule. While preparing, they must focus on Class 11-12 books to learn the basics. Instead of consulting too many books, they should collect some useful books to avoid confusion.
#3: Not practicing questions as per the exam pattern
Aspirants should practice questions as per the exam pattern—practicing only descriptive or only objective questions is a mistake. They should give equal importance to the objective and descriptive type questions. Also, one shouldn't skip any topic in the syllabus as it could affect their score.
Do not neglect Paper-I, it is as important as Paper-II
UGC NET is conducted in two phases: Paper-I (General Aptitude Questions) and Paper-II (subject chosen by candidate). One of the gravest mistakes aspirants make is ignoring/neglecting Paper-I and focusing more on Paper-II. This should be avoided—clearing Paper-I is necessary to qualify for Paper-II. Some focus only on studying but not revising the topics. Revising the entire syllabus regularly is important to recall information better.
Not taking mock tests and not analyzing performance
Not solving previous years' question papers and sample papers is another mistake one must avoid. Aspirants should solve question papers in a timed manner to know the exam pattern, difficulty level, questioning trends, important topics, etc., and manage time better in the exam. They should take mock tests and analyze their performance on a regular basis, identify weak areas, and work on getting better.