Air India flight to bring back 400 Indians from China
Air India flight to bring back 400 Indians from China
Written by
Siddhant Pandey
Jan 31, 2020, 12:51 pm
3 min read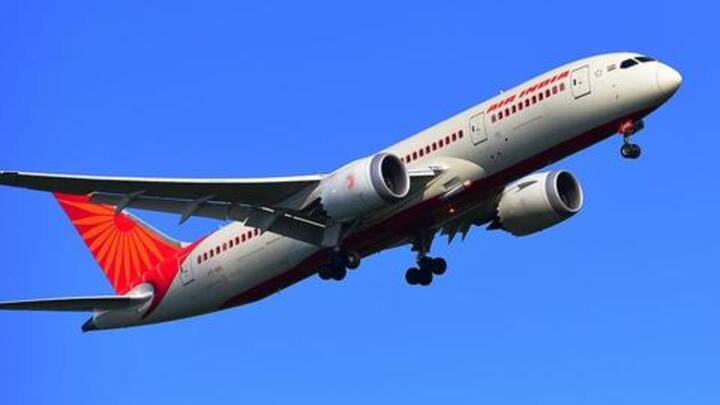 India will soon bring back around 400 Indians from China's Wuhan, which has been reeling under a deadly coronavirus outbreak. A 423-seater jumbo B747 aircraft of the national carrier Air India will depart from Delhi at 12:30 pm and head to Wuhan to evacuate the Indian nationals. The special flight will reportedly return to India by tomorrow. Here are more details.
Plane will have 5 doctors, 1 paramedic
A senior airline official told PTI, "The B747 plane is all set to depart from Delhi at 12.30 pm. It came from Mumbai on Friday morning." Reportedly, five doctors from the Health Ministry will be present on the flight along with one paramedical staff. Air India Chairperson and Managing Director Ashwani Lohani said the plane will stop at Wuhan airport for just two-three hours.
Masks arranged for crew and passengers: Lohani
Air India CMD told PTI, "No service will take place in the plane. Whatever food is there will be kept in seat pockets. As there will be no service, there will be no interaction (between cabin crew and passengers)." He added, "Masks have been arranged for the crew and passengers. For our crew, we have also arranged complete protective gear."
Evacuees to land in India at 2 am tomorrow
According to News 18, the Air India aircraft will land in India at 2 am on Saturday. Reportedly, the evacuees have already been told that they will be quarantined for a 14-day period. However, it is unknown where they will be quarantined.
Informed last night about evacuation arrangements: Student in Wuhan
A Wuhan University student, Vinaychandran, told News 18, "We are waiting for the bus at the University Campus. We are a total of 63 students." Vinaychandran added, "We were informed last night by the Embassy about the arrangements. We are a total of 374 including students, businessmen, and others. None of the students have any medical issues."
Not been informed where we will land: Vinaychandran
Vinaychandran also said, "We have informed our parents about the evacuation. We have not been informed about where we will land. It will most likely be Delhi," adding that they had all signed consent forms before being evacuated.
India had approached 600 Indians in China's Hubei for evacuation
On Thursday, External Affairs Ministry spokesperson Raveesh Kumar said that the government had approached 600 Indians in China's Hubei province, home to Wuhan, to ascertain their willingness to be repatriated. The Indian Embassy in Beijing reportedly shared "evacuation consent" forms with Indian nationals. On Thursday, India had also reported its first coronavirus case: a student in Kerala who was studying in Wuhan.
Coronavirus outbreak a 'global health emergency'; killed 213 in China
The 2019 Novel Coronavirus (2019-nCoV) has killed 213 people in China and infected almost 10,000 people worldwide. Although 99% of the confirmed cases are reported from China, the viral infection has spread to 18 other countries. It impacts a host's respiratory system, causing flu-like symptoms, but may lead to organ failure or death. The World Health Organization declared it a global health emergency.