Coronavirus: India's death toll reaches 291; Delhi cases cross 1,000
Coronavirus: India's death toll reaches 291; Delhi cases cross 1,000
Written by
Siddhant Pandey
Apr 12, 2020, 01:38 am
3 min read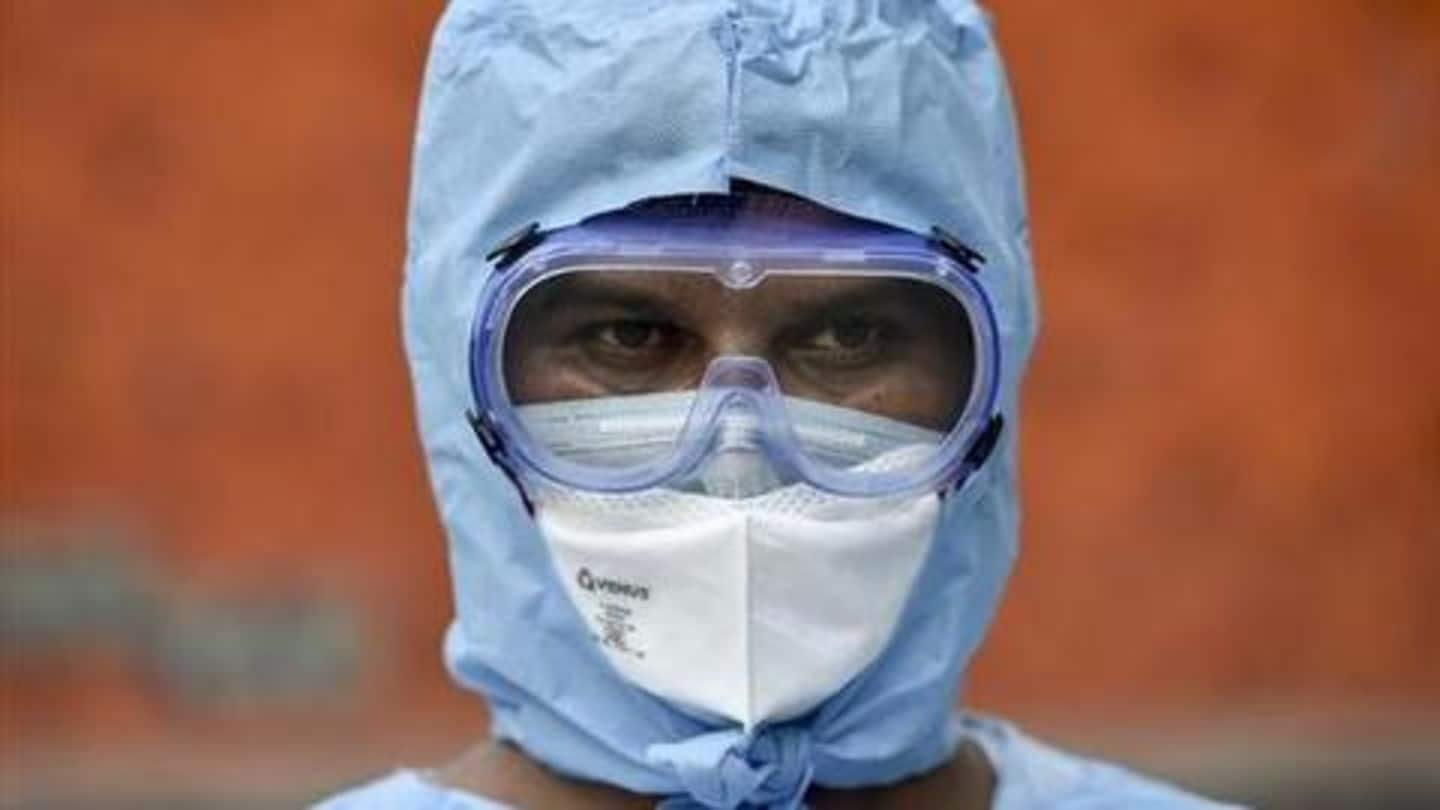 The total number of coronavirus cases in India crossed 8,000 as the central government decided to extend the nationwide lockdown. Meanwhile, India's total death toll due to the coronavirus disease (COVID-19) stood at 291. Earlier on Saturday, the government had decided to extend the nationwide lockdown beyond April 14. However, an official announcement in the matter is still awaited. Here are more details.
India's Health Ministry confirmed 7,500 COVID-19 cases, 242 deaths
According to the Health Ministry's latest update, by 5 pm Saturday, India had reported 7,529 cases of COVID-19. These included 242 deaths and 6,634 active cases along with 652 patients who were cured/discharged and one patient who migrated out of India. However, data compiled from official state government statistics showed that a total of 8,400 cases have been reported in India, including 288 deaths.
Important note for West Bengal COVID-19 cases
For West Bengal, the total number of COVID-19 cases taken into account were 126, as reflected on the Union Health Ministry website. This is because the state government has only confirmed 95 active cases in the bulletin and not the cumulative number of COVID-19 cases.
Per latest reports, 291 died in India due to COVID-19
Bihar Health Department told ANI that three more COVID-19 cases were reported from Begusarai, taking the state's tally to 64. Officials told PTI that Madhya Pradesh's tally stood at 532. Quoting officials, PTI also reported that Rajasthan reported 700 cases and nine deaths. Further, according to PTI, Pune reported 263 cases and 29 deaths. This takes India's tally to 8,434 cases and 291 deaths.
Maharashtra reports over 1,700 cases, 129 deaths
Till Saturday, Maharashtra's Health Department confirmed 1,761 COVID-19 cases and 127 deaths. This makes Maharashtra the worst-hit state in India. Taking into account the two new deaths in Pune, the state's death toll stands at 129. In Mumbai, Dharavi slums reported the fourth death: an 80-year-old man. However, Maharashtra Chief Minister Uddhav Thackeray blamed most Mumbai deaths on late-reporting of cases and other ailments.
Here are some other states badly hit in the outbreak
The national capital of Delhi became India's second worst-hit region, with 1,069 COVID-19 cases and 19 deaths. Tamil Nadu is the third worst-affected, reporting 969 COVID-19 cases and 10 deaths. Further, Rajasthan reported 700 cases (including nine deaths), Madhya Pradesh reported 529 cases (including 40 deaths), Telangana reported 503 cases (including 14 deaths), and Gujarat reported 468 cases (including 22 deaths).
Modi decided to extend nationwide lockdown
After a meeting with all Chief Ministers, Prime Minister Narendra Modi decided to extend the nationwide lockdown. An official announcement is yet to be made. Odisha, Maharashtra, West Bengal, and Telangana have already extended the lockdown till April 30. Punjab extended it till May 1. The Indian Council of Medical Research said 1,79,374 samples from 1,64,773 individuals had been tested for COVID-19 till Saturday.
PM also suggested solution for crowding at 'sabzi mandis'
During his video conference with the CMs, Modi suggested incentivization of direct marketing for farm produce to prevent crowding at vegetable markets. Separately, the Finance Ministry said over 30 crore people received Rs. 28,256 crore as financial aid under the Pradhan Mantri Garib Kalyan Yojana.
Petition challenges SC order to private labs over free testing
A petition filed in the Supreme Court challenged its earlier order asking private laboratories to conduct free COVID-19 testing. Meanwhile, all Joint Secretary and above-rank government officers entitled to official transport facilities have been asked to report to offices starting Monday. A petition was filed in the Kerala High Court asking the Centre to allow chartered flights to UAE to repatriate Indians stuck there.