Delhi govt issues fresh guidelines to schools ensuring students' safety
Delhi govt issues fresh guidelines to schools ensuring students' safety
Jul 25, 2018, 04:54 pm
2 min read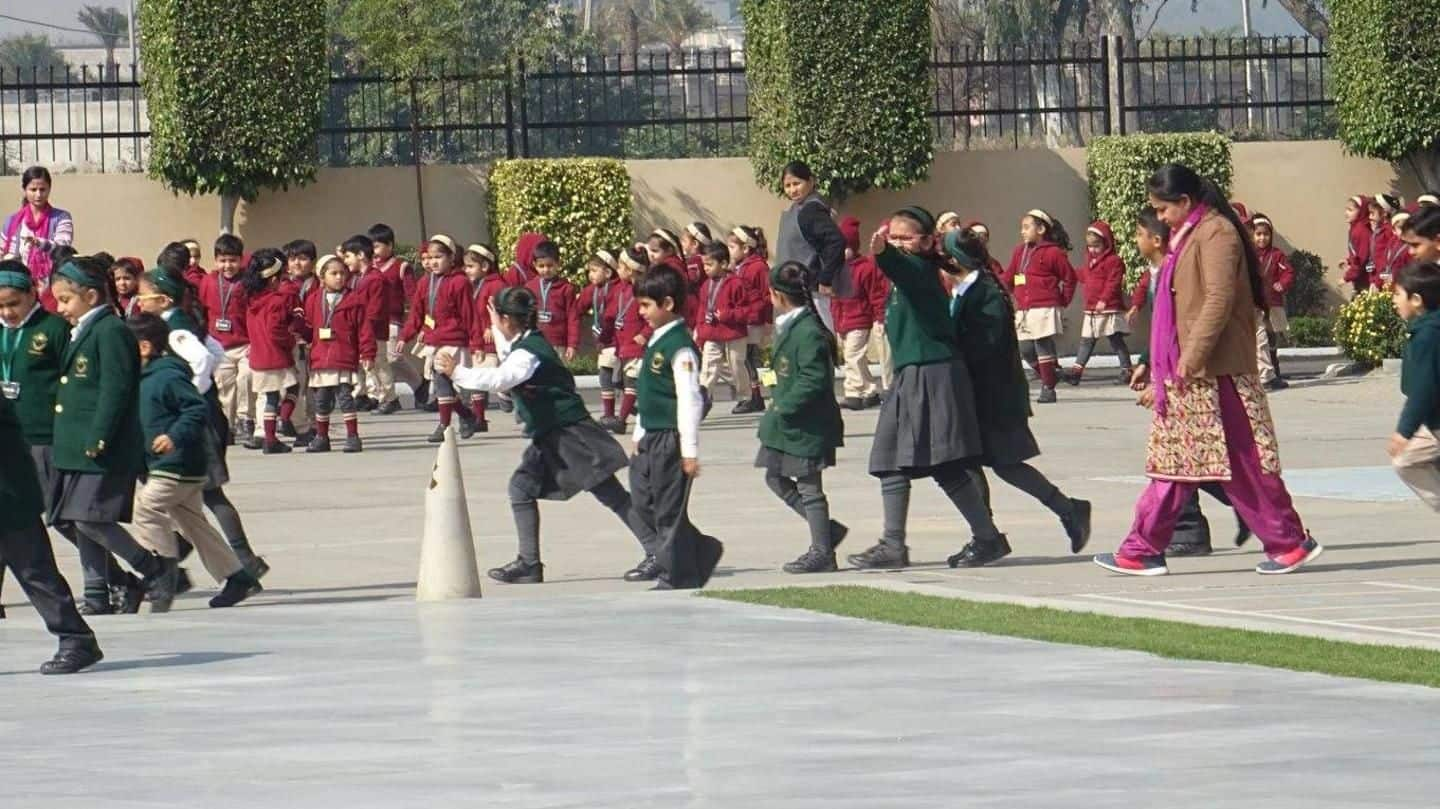 The Delhi government has issued fresh guidelines to schools for ensuring students' safety, with a special focus on the security of the pupils traveling to schools by private vans. Earlier, the government had directed all schools in Delhi to discourage parents from hiring private vans to ferry their wards, claiming that most of such vehicles operate illegally and pose a threat to children's safety.
Here is an excerpt from the fresh guidelines
"Female teaching or non-teaching staff should be deployed in every vehicle ferrying girl students. In case of private vehicles hired by the parents, the cab drivers' character and antecedent verifications should be provided to the school," the Directorate of Education (DoE) issued guidelines said.
Parent-teacher meetings to be conducted in every 6 months
The schools have been asked to maintain a register about children coming by private vans. Besides, the school principals have been asked to conduct meeting with parents every six months to discuss the safety of children in private vehicles. "There should be active participation of School Management Committees (SMCs) to persuade parents to use only legal means of transport," the guidelines read.
Adequate female staff to be present during excursions
Prior written permission from parents or guardians is to be taken if the students are going for any excursion. "Accompanying teachers must have contact-number of the parents of all the students in case of excursions. There must be at least one teacher for every 20 students for outside visits. The vehicle carrying girl students must have the adequate female staff," the guidelines further said.
Delhi-govt started issuing guidelines due to past incidents in schools
The Delhi government had last year issued school safety guidelines developed by a high-level committee comprising the DoE, transport department and police officials, school principals, and other stakeholders. The committee was formed in the wake of the murder of a seven-year-old boy in Ryan International School, Gurugram, and alleged rape of a five-year-old in a school in Shahdara.