Delhi Metro fares hiked for second time in five months
Delhi Metro fares hiked for second time in five months
Oct 10, 2017, 11:00 am
2 min read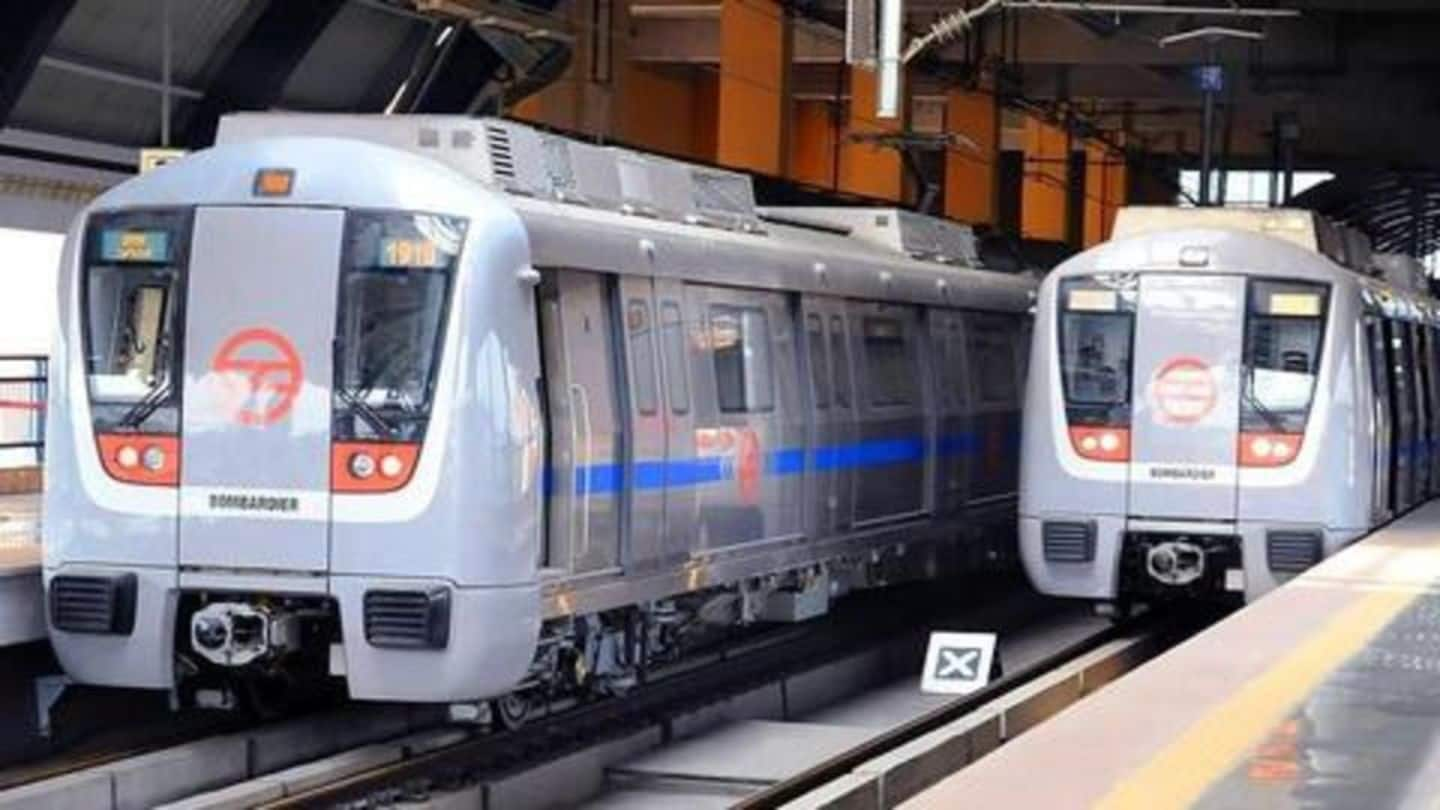 If you are a Delhi Metro user, prepare to shell out more for your rides today. After much political blame game, the fare hike has gone live. Smart card users will continue getting the usual 10% off, plus another 10% during off-peak hours. The decision to hike fares came after a late-night meeting of the DMRC board, which refused to "interfere" in the matter.
What are the new rates after the hike?
Journeys between 2-5km will cost Rs. 5 more, and beyond 5km will cost Rs. 10 extra. New rates of journeys upto 2km is Rs. 10; 2-5km Rs. 20; 5-12km Rs. 30; 12-21km Rs. 40; 21-32km Rs. 50; and beyond 32km Rs. 60. Smart-card users will get 10% off, and additional 10% till 8am, 12-5pm, and after 9pm. Fares on the Airport Line remain unchanged.
Delhi Metro fare hike wef October 10
Why did the Centre and DMRC want a hike?
According to MoS Housing and Urban Affairs Hardeep Singh Puri, a "world-class asset like the Delhi Metro" couldn't survive without charging fees. The last hike was in 2009, and unless another is undertaken, Delhi Metro's condition would be as bad as Delhi Transport Corporation's buses, he said. The DMRC said input costs had increased and the proposed hike was at par with other cities.
Why did the AAP oppose the move?
The AAP-led Delhi government has consistently criticized the hike as being "anti-people." They wrote to DMRC MD Mangu Singh that since he was "nominated" by the Delhi government, he should put forth their views in DMRC meetings. On October 9, the Delhi Assembly even passed a resolution against the hike. It has five representatives on the DMRC board of 16.
'Conspiracy to help Ola and Uber'
Deputy CM Manish Sisodia called the hike a "conspiracy": "This is being done so that Ola and Uber benefit from this. Efforts are being made to turn Metro into a premium transport, which the Aam Aadmi Party will not allow to happen."
What does the hike mean for the people?
During the last hike in May, minimum fare was increased from Rs. 8-Rs. 10 and maximum from Rs. 30-Rs. 50. Afterwards, daily ridership fell by two lakh. The latest hike is expected to affect 30 lakh people daily. A central government official said rebates for some categories could be discussed. CM Arvind Kejriwal's latest tweet seems to indicate he will continue his fight.