'84 riots survivor saved 60 Muslims during Delhi violence
'84 riots survivor saved 60 Muslims during Delhi violence
Written by
Siddhant Pandey
Mar 08, 2020, 05:48 pm
2 min read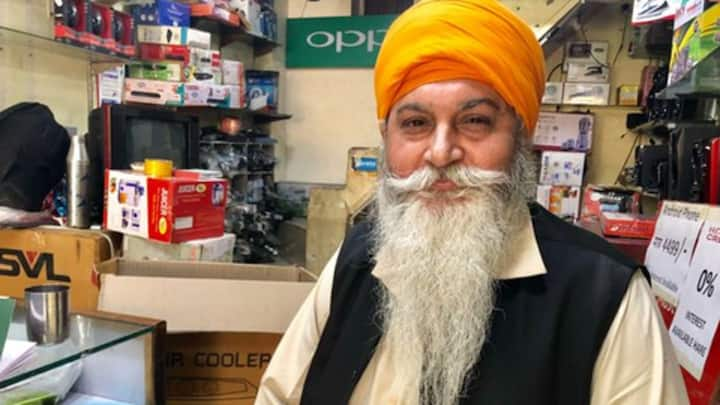 As a violent mob ravaged Northeast Delhi two weeks ago, a man and his son saved as many as 60 lives in the Gokulpuri locality. Riding a motorcycle and a scooter, Mohinder Singh (53) and his son Inderjeet (28) ferried around 60 Muslims from Gokulpuri to safety in the Kardampuri neighborhood. Mohinder said the violence refreshed his memories of the 1984 anti-Sikh riots.
Muslim families decided to flee; Mohinder, Inderjeet helped them
Speaking to ABP, Mohinder—President of the local Market Association—recalled the tense mood when a violent mob swarmed Gokulpuri at 5 pm on February 24. Fearing the mob, several Muslim families decided to flee the neighborhood, Mohinder said. Hence, Mohinder called his son Inderjeet and the father-son duo moved the families to Kardampuri about a kilometer away on two-wheelers, ferrying two-three people at a time.
'We just wanted to save humans'
Mohinder told NDTV, "We didn't have many resources but we took out our bike and scooty and started taking people away." He added, "During the 1984 riots, it was Hindu families that saved us but during these riots.... we weren't seeing which community's people we were saving. It was out of humanity and we just wanted to save humans, irrespective of their religion."
Inderjeet removed gas cylinders from burning home; doused flames
When the mob set a local's home ablaze, Inderjeet removed at least 10 gas cylinders from the building, NDTV reported. He also doused the fire using a hose from a nearby pump. Mohinder told Huffington Post India that he also tied Sikh turbans over the heads of Muslims to conceal their identity. Mohinder added that the mob was raising "pro-Modi slogans."
Extremism is never good, says Mohinder
Mohinder told HuffPost, "Any kind of kattarpanti (extremism) is never good." Mohinder also said the mob included "outsiders"—as claimed by many. When probed how "outsiders" knew which homes and shops belonged to Muslims, Mohinder added, "They would not know. So, you have your answer."
Violence in Northeast Delhi left 53 dead; over 200 injured
The violence in Delhi started on February 23 between pro and anti-CAA (Citizenship Amendment Act) protesters and lasted three-four days. The violence left 53 dead and over 200 injured, the Delhi Police said on Saturday. The police registered 690 cases, and arrested or detained 2,193 people. The arrests include 50 cases under the Arms Act. The only known shooter arrested is one Shahrukh.