#DelhiRiots: 26-year-old IB officer's body found in Northeast Delhi drain
#DelhiRiots: 26-year-old IB officer's body found in Northeast Delhi drain
Written by
Siddhant Pandey
Feb 26, 2020, 02:48 pm
2 min read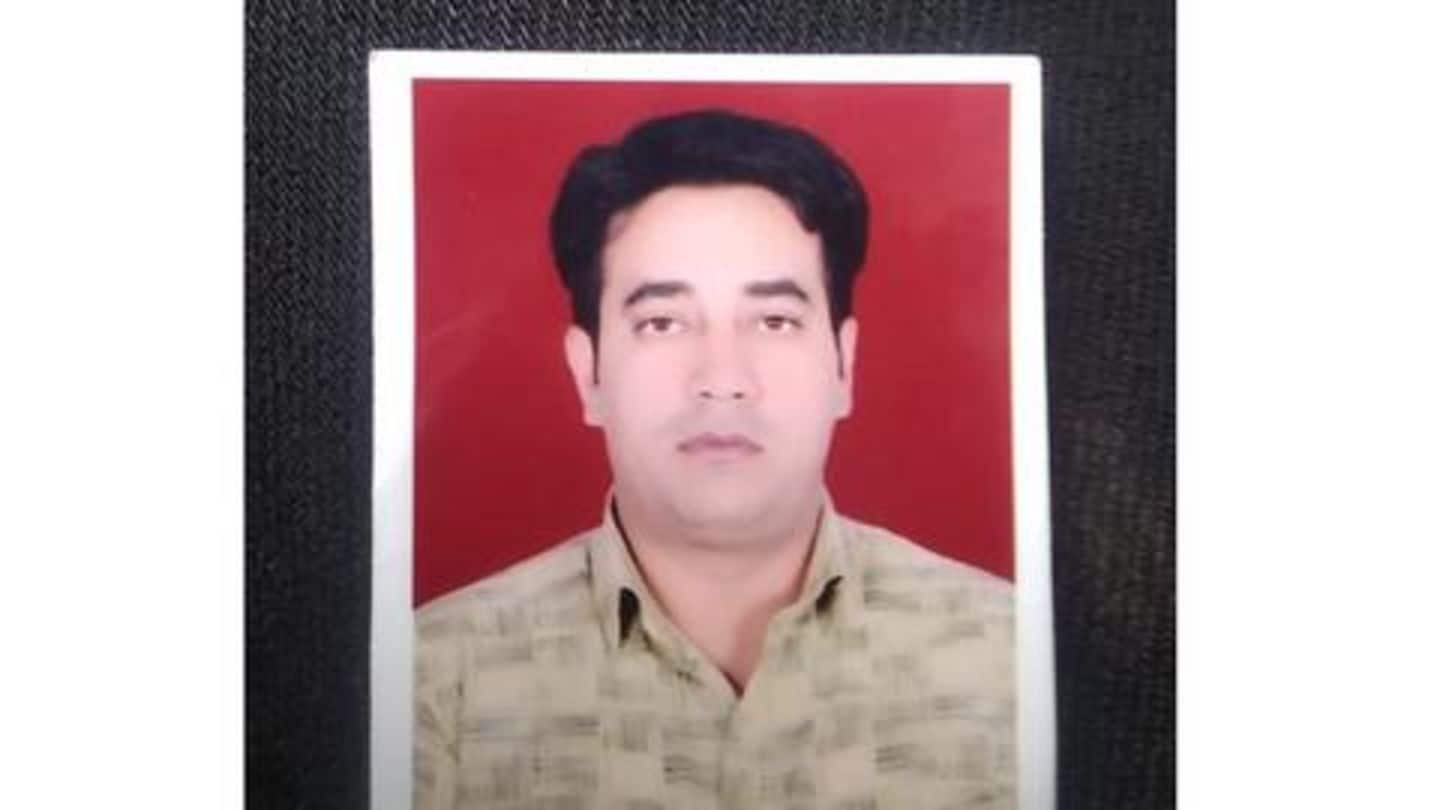 After days-long communal violence in the Northeast region of Delhi, the body of an Intelligence Bureau (IB) officer has been recovered from a drain in Chand Bagh. The deceased, Ankit Sharma (26), worked as a security assistant with Intelligence Bureau and lived in the Khajuri Khas area. The communal clashes in Delhi have reportedly claimed at least 20 lives, including a police officer.
The police told The Indian Express that Sharma had been picked up by a violent mob near his house on Tuesday evening. The police said that Sharma's parents asked them to check the drain where the officer's body was eventually found. The officer's father Ravinder Sharma—an IB head constable—said the body had bullet injuries. The body has been sent to GTB Hospital for post-mortem.
'Mob pelted stones; family asked Ankit to rescue them'
A senior police officer told TIE, "His family members told the police that a mob had started pelting stones after barging into the street where his house is located on Tuesday evening. The family members called Ankit and asked him to rescue them." They added, "He reached the street, but was stopped by a mob. They started beating him up and took him away."
What's happening in Northeast Delhi?
The violence in Northeast Delhi started on Sunday as a clash between pro and anti-Citizenship Amendment Act protesters. Over the next two days, violent mobs ran amok, thrashing people, torching homes, vehicles and public property. Journalists reporting on the ground have complained of mobs threatening them and deleting footage of the violence. The regions affected by violence include Maujpur, Jaffrabad, Yamuna Vihar, Gokulpuri, Chand Bagh.
Delhi CM Kejriwal calls for Indian Army's assistance
Since the violence, the police and paramilitary forces have stepped up security in the region. The Ghaziabad district administration has shut three borders lining Northeast Delhi. Delhi Chief Minister Arvind Kejriwal on Tuesday proposed closing Delhi's borders and making preventive arrests. On Wednesday, Kejriwal urged the Home Ministry for Indian Army's assistance. The Cabinet Committee on Security will meet on Wednesday.