India's 4th monkeypox case reported in Delhi; no travel history
India's 4th monkeypox case reported in Delhi; no travel history
Written by
Manzoor-ul-Hassan
Jul 24, 2022, 12:04 pm
2 min read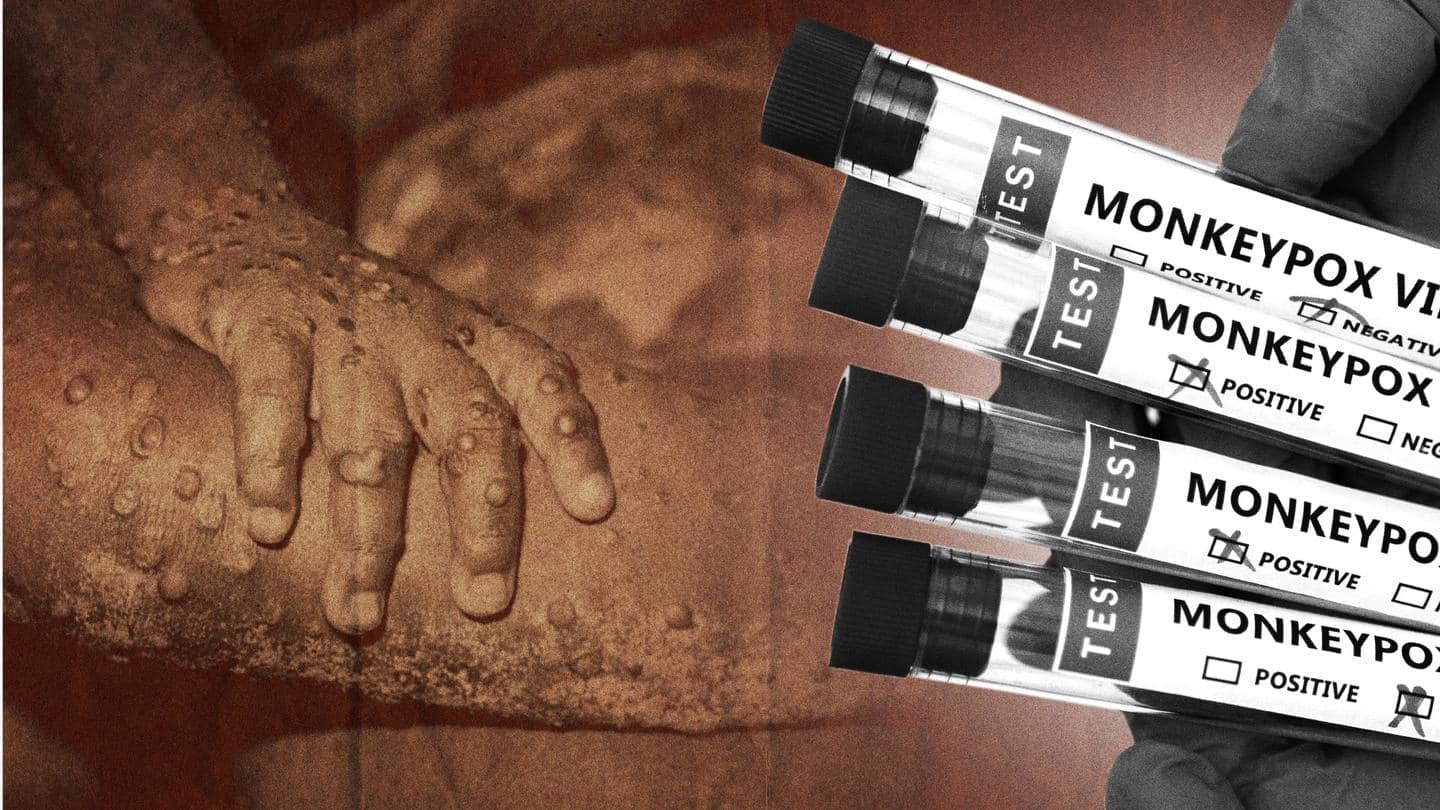 India reported its fourth monkeypox case on Sunday. The latest case has been detected in Delhi, reported ANI. The patient, a 31-year-old man with no travel history, is currently admitted to Maulana Azad Medical College, the Union Health Ministry said. It also said the patient was admitted to the hospital with fever and skin lesions.
Guidelines issued by Union Health Ministry
Notably, the previous three confirmed cases of monkeypox in India were recorded in Kerala. Meanwhile, in response to the increase in monkeypox cases in India, the Union Health Ministry issued new guidelines in an attempt to contain the outbreak from escalating. The ministry officials have started providing information to the general public on how to prevent contracting the virus.
Samples were confirmed by NIV Pune
According to reports, the man, a resident of West Delhi, was brought to Maulana Azad Medical College three days ago after exhibiting signs of monkeypox. His samples were sent to the National Institute of Virology (NIV) in Pune on Saturday, which tested positive for the virus, according to officials. He had lately attended a stag party in Manali, Himachal Pradesh, reported PTI.
Contact tracing underway for fresh case, SOPs issued in Kerala
Meanwhile, contact tracing for the new has already begun. Previously, the discovery of three monkeypox cases from Kerala prompted officials to issue standard operating protocols (SOPs) for isolation, sample collection, and treatment of infected persons or those showing indications of the disease. On Friday, India's third case of monkeypox was diagnosed in a 35-year-old man who had returned from the UAE earlier this month.
Health Ministry orders surveillance at airports
The Union Health Ministry has also directed airports to inspect all travelers in light of the global monkeypox outbreak. To simplify health screening processes, the ministry recommended that personnel coordinate with departments such as immigration at international ports and airports. The World Health Organization (WHO) declared the monkeypox epidemic a global public health emergency on Saturday, the highest level of alert.
Global status of the outbreak
Over 16,000 cases of monkeypox have been recorded from 75 countries worldwide, with five deaths as a result of the outbreak. Besides India, Thailand reported one case in the WHO's South-East Asia Region. Monkeypox virus is transmitted from infected animals to humans via indirect or direct contact. Direct contact with an infected person's skin or sores can result in human-to-human transmission.