Farmers' protest: Delhi-Uttar Pradesh's Ghazipur border reopened for traffic movement
Farmers' protest: Delhi-Uttar Pradesh's Ghazipur border reopened for traffic movement
Written by
Ramya Patelkhana
Mar 15, 2021, 03:17 pm
3 min read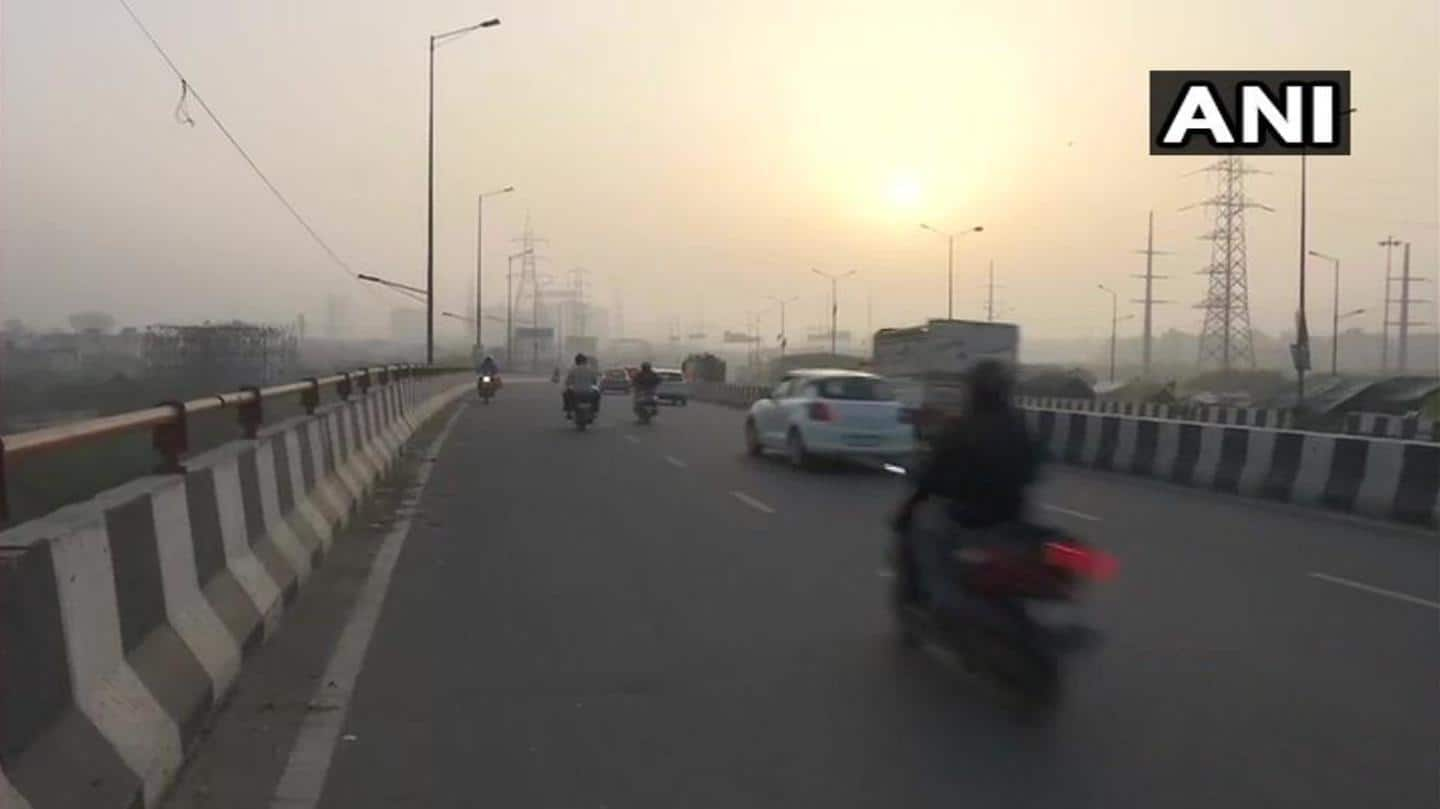 The Ghazipur border between Delhi and Uttar Pradesh that remained closed due to the farmers' protest against three Central farm laws has been reopened for traffic movement on Monday. However, only those entering Uttar Pradesh from Delhi will be allowed. The decision to reopen the National Highway-24 carriageway—from Delhi to Ghaziabad—was taken after discussions between the Delhi Police and Ghaziabad Police officials. Here's more.
Ghazipur border opened considering public convenience: Police
"In view of prevailing law and order situation at the Ghazipur border and considering public convenience, the carriageway of NH-24 going toward Ghaziabad from Delhi has been opened after consultation with police officials of Ghaziabad district, Uttar Pradesh," police officials were quoted as saying by ANI. "Traffic Alert: Gazipur Border, Delhi to Gazipur is open for traffic movement (sic)," tweeted the Delhi Police.
Traffic movement closed from Ghaziabad to Delhi: Delhi Police
The Delhi Police also tweeted to clarify that traffic movement from Ghaziabad to Delhi remains closed. "Traffic movement is closed on Ghazipur Border (Ghaziabad to Delhi), Singhu Border, Dhansa Border, Mangeshpur Border, Harewali Border, and Tikri Border," it tweeted.
Traffic movement remained closed fully or partially due to protests
The Ghazipur border is one of the main borders of Delhi where farmers, protesting the three newly enacted farm laws, have been camping since November last year. Apart from being reopened briefly for a few days, traffic movement on the national capital's borders with Uttar Pradesh and Haryana remained closed fully or partially due to the demonstrations by the agitators at the protest sites.
Commuters were advised to take alternate routes earlier
Earlier, as the Ghazipur border remained closed, the Delhi Police asked commuters to take roads passing through Anand Vihar, DND, Loni DND, and Apsara borders. However, the Delhi-Noida Chilla border had remained open on both the carriageways for commuters.
One carriageway of NH-24 was first closed in December
To recall, one carriageway of NH-24 (UP to Delhi) on the Ghazipur border was first closed for traffic on December 3, 2020, in view of farmers' protests. Later, the stretch remained closed since January 26 when violence erupted during the farmers' infamous tractor rally in Delhi. On March 2, the border was briefly opened for Delhi to Ghaziabad commuters but was later closed again.
Farmers have been protesting for nearly 110 days now
Thousands of farmers, mostly from Punjab, Haryana, and Uttar Pradesh, among other states, have been protesting at different borders of Delhi since November 26 last year. They have been demanding the repeal of the three contentious farm laws passed by the Parliament back in September.
What are the three laws that farmers are protesting?
The three farm laws that the farmers are opposing include the Farmers' Produce Trade and Commerce (Promotion and Facilitation) Act, 2020, the Farmers (Empowerment and Protection) Agreement on Price Assurance and Farm Services Act, 2020, and the Essential Commodities (Amendment) Act, 2020. Their demands include repealing these laws and ensuring that minimum support price (MSP) for their crops is legally guaranteed, among others.