Muzaffarpur shelter-home case: 11 missing girls may have been murdered
Muzaffarpur shelter-home case: 11 missing girls may have been murdered
May 05, 2019, 06:40 pm
3 min read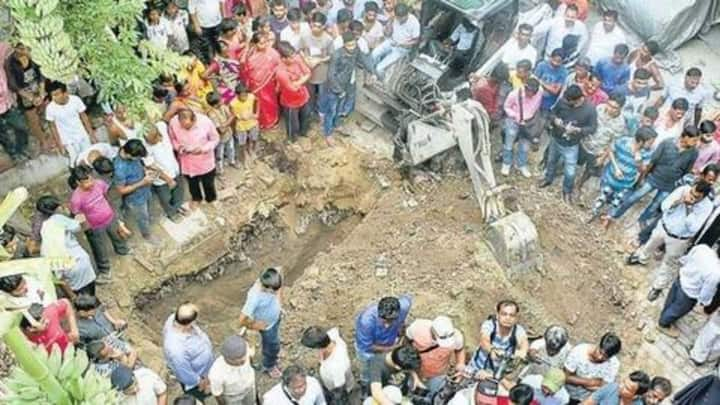 In a major development which is sure to make the Muzaffarpur shelter-home case bleaker, CBI told Supreme Court on Friday that 11 girls who had gone missing from the premises might have been killed. The top probing agency said the inmates, who spoke about sexual exploitation, gave 11 names. Thereafter, on Saturday, RJD leader Tejaswhi Yadav slammed Bihar CM Nitish Kumar. Here's more.
Assault of minor girls gave sleepless nights to entire nation
The establishment, run by affluent Brajesh Thakur, was nothing short of a house of horrors for minor girls. The girls, mostly belonging to poor backgrounds, were drugged, raped, and even "sent" to Thakur's accomplices. On protesting, the girls were allegedly beaten up. The rampant abuse came to light last year when TISS conducted an audit. Soon, CBI took over the case.
CBI said statements of the victims have been recorded
The details of the case troubled SC which decided to monitor the probe. In the affidavit, CBI told the top court that girls spoke about inmates being killed by Thakur and his friends. Reportedly, a "bundle of bones" was recovered from a burial ground. CBI added statements of victims were recorded by investigating officers and NIMHANS (National Institute of Mental Health and Neuro-Sciences) team.
One of the accused pointed towards burial ground
"Based on the facts revealed by one accused, namely Guddu Patel during his interrogation, a particular spot in burial ground as identified by accused Guddu Patel was excavated and a bundle of bones was recovered from the spot," the affidavit read.
CBI refuted allegations of a shoddy investigation
Notably, CBI's handling of the case has raised concerns. Earlier, social activist Nivedita Jha filed a petition in top court claiming CBI was protecting the influential. Refuting the allegations, CBI said, "All efforts were made to trace the perpetrators of crime. After ascertaining the identity of perpetrators through proper investigation, a chargesheet has been filed against them." CBI assured outsiders would also be booked.
Meanwhile, Tejashwi Yadav claimed Nitish Kumar's accomplices were involved
As new details pertaining to the case emerged, RJD leader and Opposition's face in Bihar, Tejashwi Yadav, launched a fresh salvo at Nitish Kumar, whom he refers to as his "chacha" (uncle). "Brajesh Thakur would not have raped 35 girls. There must be some people involved in. I can guarantee that people close to Nitish Kumar are involved in this crime," Yadav claimed.
Yadav demanded an apology from Kumar
"People from JD(U) and BJP are involved in Muzaffarpur shelter-home case. Instead of providing justice to victims, he is protecting the accused. At least Nitish Kumar should apologize," Yadav emphasized.