FIR not against Greta, but creators of 'toolkit': Delhi Police
FIR not against Greta, but creators of 'toolkit': Delhi Police
Written by
Siddhant Pandey
Feb 04, 2021, 09:33 pm
3 min read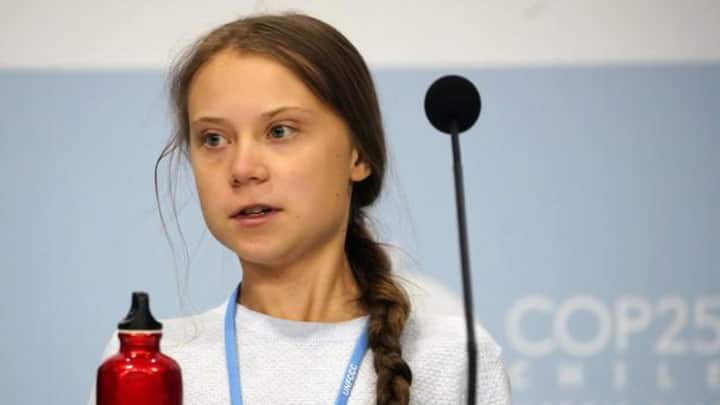 The Delhi Police on Thursday clarified that it has not registered a complaint naming Swedish teen climate activist Greta Thunberg. The complaint has been filed against the creators of a "toolkit" that she had tweeted in connection with an "international conspiracy" to defame India in the name of the farmers' protest. Thunberg had tweeted in support of the farmers' protest on Wednesday.
'Delhi Police has taken cognizance of 'toolkit document''
Delhi Police said in a statement, "Delhi Police has taken cognizance of a 'Toolkit Document' found on a social media platform that predates and indicates a copycat execution of a conspiracy behind the January 26 violence," referring to the farmers' Republic Day tractor rally that took a violent turn. "The call was to wage economic, social, cultural, and regional war against India," it said.
Case filed against creators of 'toolkit', says police
The Delhi Police said that it had registered a criminal case against the creators of the 'toolkit document' and an investigation is underway. The charges include spreading disaffection against India's government, sedition, promoting disharmony on social/cultural/religious grounds, and criminal conspiracy. Asked whether Thunberg had been named in the complaint, Delhi Police Special Commissioner Praveer Ranjan told reporters that the FIR does not name anyone.
Thunberg had tweeted old 'toolkit', later deleted it
Thunberg had shared a "toolkit" for supporting the farmers' protest last evening. However, it was related to the Republic Day protests. Deleting the tweet, she shared another "toolkit" saying, "Here's an updated toolkit by people on the ground in India if you want to help. (They removed their previous document as it was outdated)." This "toolkit" calls for protests on February 13 and 14.
'Toolkit' created by Khalistani group, alleges Delhi Police
The Delhi Police said the creator of the "toolkits" is a "Khalistani group" calling itself the Poetic Justice Foundation. Ranjan said the events of Republic Day last week were a "copycat execution" of the action plan as mentioned in the "toolkit" previously shared by Thunberg.
Yesterday, Thunberg extended support to farmers' protest
On Wednesday, Thunberg had extended her support to the protests tweeting, "We stand in solidarity with the #FarmersProtest in India." After it had falsely been reported that a case had been filed against her by the Delhi Police, Thunberg had tweeted, "I still #StandWithFarmers and support their peaceful protest. No amount of hate, threats, or violations of human rights will ever change that. #FarmersProtest."