6 times Mayawati acted like a Princess
6 times Mayawati acted like a Princess
Jun 05, 2018, 12:36 am
3 min read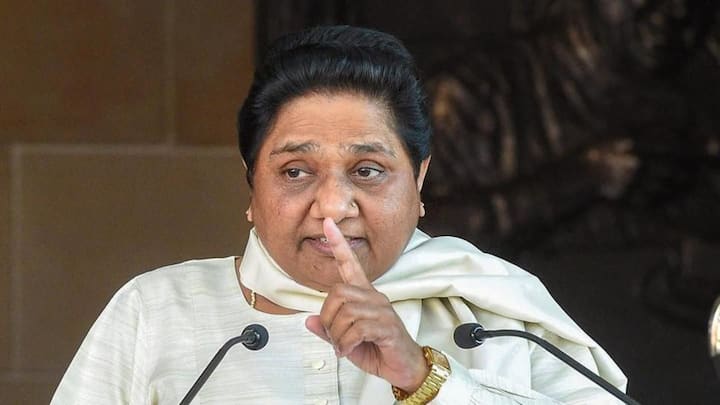 Mayawati's way of life has forever been a subject of controversy in Indian politics. Its reasons and her insecurities can be debated, but in a country where every third person is poor, her flaunting of riches demand outright condemnation. Behenji doesn't just act like a 'princess', in fact she is a princess owing to her larger-than-life theatrics as revealed in these 6 incidents.
Mayawati unveils her own statue
Among many firsts in her name, Mayawati is also the first CM of Uttar Pradesh to unveil her own display statue. She unveiled her statue and of her mentor Kanshi Ram at the Samajik Parivartan Prateek Sthal, Lucknow in April 2008. Conventional wisdom says statues of political leaders are put up posthumously, but for Mayawati, the belief is obsolete.
Garland of cash worth Rs. 5 crore
In 2010, Mayawati's extravagance reached an unprecedented level when she gladly accepted a garland, full of pink notes (Rs. 1000), which I-T sleuths said was worth Rs. 5 crore. The political furore followed, and BSP defended the move saying the followers donated the money. Ironically, majority of BSP followers are underprivileged Dalits. For them earning Rs. 1,000 is worth atleast 30 hours of hard labor.
If that wasn't enough, top bureaucrats removed over bad press
The then Chief Minister, Mayawati removed her key aide and additional Cabinet Secretary Vijay Shankar Pandey after lousy press she received due to currency garland. Pandey was demoted to a low-key post of Principal Secretary (Health).
Mayawati sends private jet to get sandals from Mumbai
In 2011, a confidential US Embassy document revealed by WikiLeaks exposed Mayawati. The report claimed, "When she needed new sandals, her private jet flew empty to Mumbai to retrieve her preferred brand." It also unveiled that she was "obsessed with becoming Prime Minister." The documents were of 2008, when Mayawati was the CM of Uttar Pradesh, one of the poorest regions of the country.
Private road to office and discriminatory practices
Mayawati is credited with developing roads in Lucknow and Noida, but we must also credit her for building a private road from her home to office. Moreover, because of her discriminatory approach in governance, she faced massive flak from all quarters. Interestingly, some sections of sidelined officers of her own party were believed to be working against her to oust her from power during her tenure as CM.
Not so humble birthday parties
While contemporary politicians take all measures to ensure they 'appear' humble, Mayawati remains a class apart. In January 2014, 23 trains were booked to transport party activists to Lucknow from across the country to celebrate her birthday. "Behenji (Mayawati) is very caring about the cadres and has never been a miser when it comes to her party workers and cadres," believes her aide.
Most recently this year, when SC ordered all former Chief Ministers to vacate the government residences, Mayawati came up with a genius plan to prevent her removal. She converted her residence into a memorial of BSP founder Kanshi Ram. Though the bungalow is now officially, 'Shri Kanshi Ram Ji Yadgar Vishram Sthal,' the sporadic tantrums of the 'queen' couldn't succeed in keeping her inside.