Hyderabad encounter: What politicians said and why that doesn't help
Hyderabad encounter: What politicians said and why that doesn't help
Written by
Siddhant Pandey
Dec 06, 2019, 03:46 pm
4 min read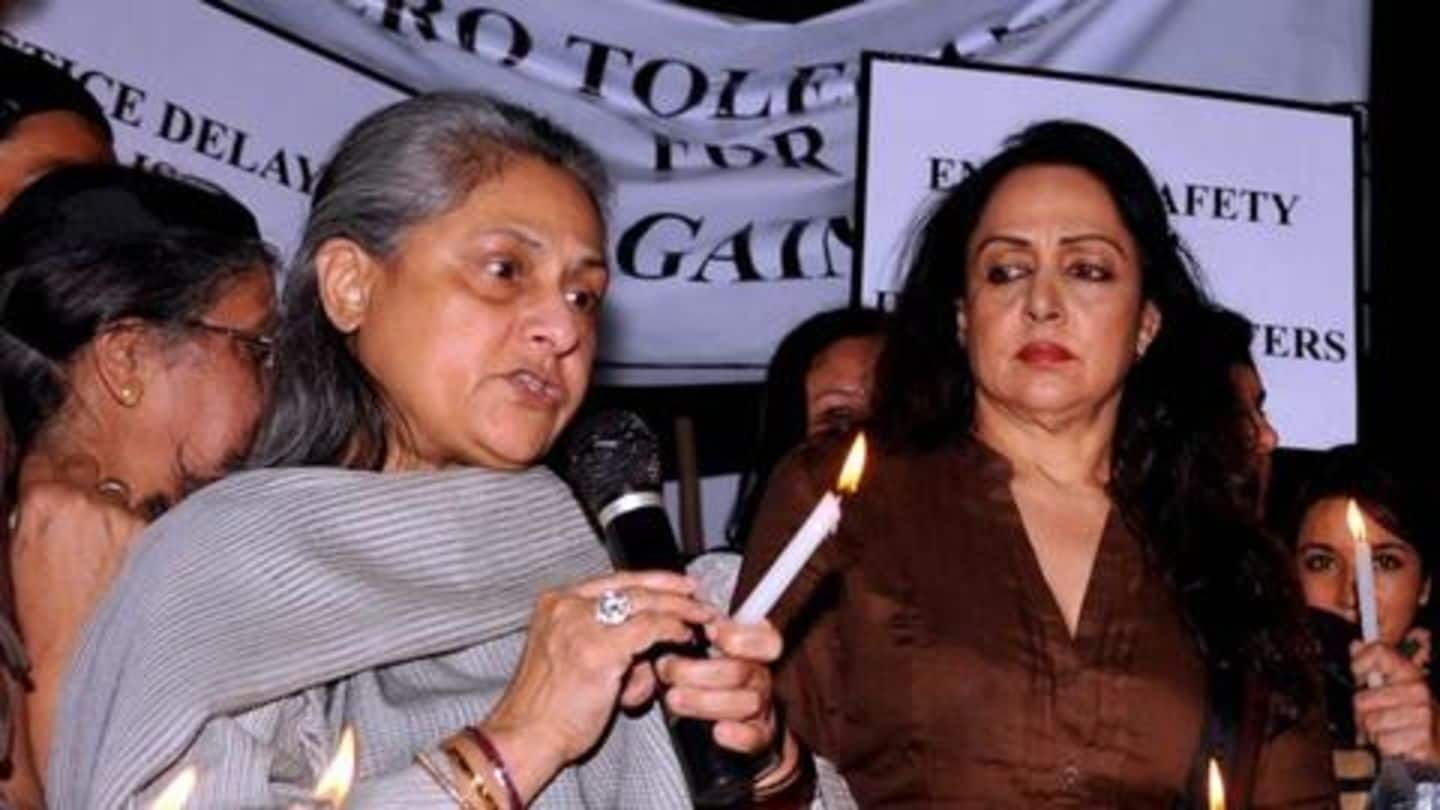 India woke up today to the news of an encounter in Telangana's Shadnagar, where the four accused in a Hyderabad veterinarian's rape and murder were gunned down. The accused had committed the heinous crime over a week ago, and ever since, the public had been furious. Today, they celebrate, as do many political leaders. Here's what our politicians had to say about the encounter.
First, let's quickly recap the events of this morning
Early Friday, the police took the four accused to revisit the site where the veterinarian's charred body was found in Chatanpally, Shadnagar, to reconstruct the events of the crime. The four accused allegedly attacked the police in a bid to escape and were shot dead. The police said they acted in "self defense," even as some speculate that the encounter was planned.
Better late than never: Jaya Bachchan
One of the first reactions to the encounter came from Samajwadi Party MP Jaya Bachchan, who had called to publicly lynch the accused rapists while speaking in the Rajya Sabha on Monday. Bachchan told reporters, "Der aaye, durust aaye (better late than never)." She went on to say that the action came "too late," however, refused to comment further.
Delhi, Uttar Pradesh should take inspiration: Mayawati
Bahujan Samaj Party chief Mayawati said the administration in Delhi and Uttar Pradesh should take inspiration from Hyderabad Police. She said, "Crimes against women are on the rise in Uttar Pradesh, but the state government is sleeping. Police here and also in Delhi should take inspiration from Hyderabad Police." She added, "Unfortunately, criminals here are treated as state guests. There's jungle raj in UP."
Such encounters should be legalized: BJP MP
Rashtriya Janata Dal's Rabri Devi said, "What happened in Hyderabad will act as a deterrent against criminals. We welcome this," adding that Bihar government isn't doing enough to protect women. YSR Congress Party's Kanumuru Raghu Rama Krishna Raju said the accused "deserved to be shot dead," adding that anyone opposing the move is "anti-national." BJP MP Locket Chatterjee said such encounters should be legalized.
Are politicians trying to distract us from their jobs?
In these remarks, the absence of faith in the judiciary is resounding. What must be so wrong with our judicial system that circumvention of the law is celebrated over due process? Further, a call for violence from a legislator seems more a distraction from them being held liable for the government's failures. Let's shift the focus back on why aren't women safe.
Why is 'instant justice' appealing?
While due process must not be skipped, what happened on Friday morning may feel like justice considering the public held them guilty and we are aware that the accused in the 2012 Nirbhaya incident still await their death sentence. Justice delayed is justice denied.
Is death penalty even the solution?
Calling for violent punishments only makes for tough rhetoric, as research is inconclusive on whether the death penalty even works as a deterrent. So, are our politicians ever going to address the prevalent rape culture, the sexism, and the fact that a woman's identity is so firmly tied to her sexuality, that sexual assault is viewed as the complete obliteration of her honor?
Why politicians shouldn't be baying for blood
If our leaders continue promoting violence in a society that's understandably furious with sexual crimes, what's stopping us from devolving into a barbaric society that doles out vigilante justice as it pleases? And while we're busy doing that, no one's keeping our leaders in check.
We should focus on tackling rape culture instead
Instead, shouldn't we address the rape culture that nurtures rapists and prevents victims from coming forward, lest they be burnt alive? It's the same culture that doesn't acknowledge marital rape and considers sexual assault on transpersons less punishable than on a ciswoman. Or are we too busy tackling what to do when the problem manifests in heinous crimes than the problem itself?