India advises citizens to leave Ukraine amid Russian invasion fears
India advises citizens to leave Ukraine amid Russian invasion fears
Written by
Pratyush Deep Kotoky
Feb 20, 2022, 07:31 pm
3 min read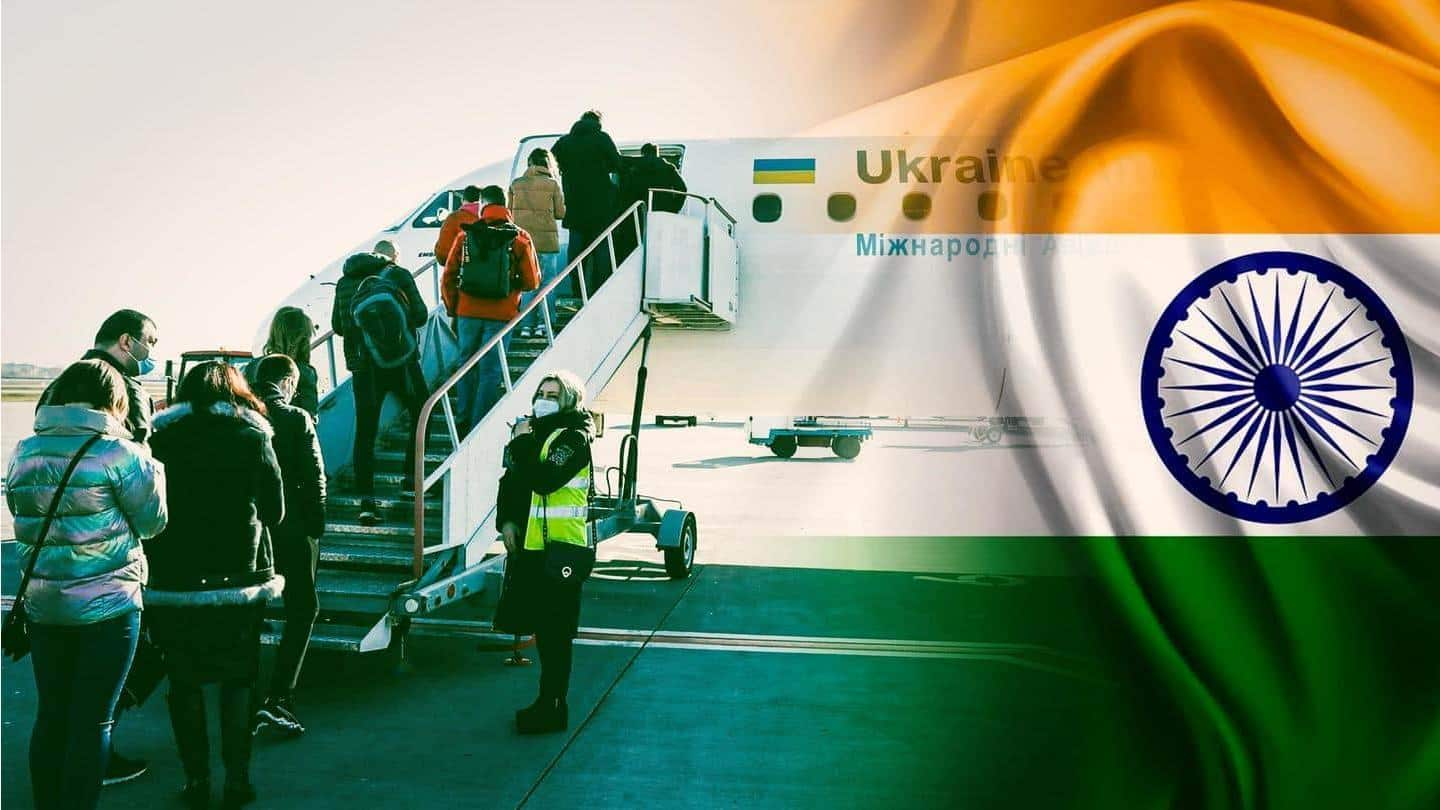 Amid heightening tension between Russia and Ukraine, India has asked its citizens, including students, to leave Ukraine if their stay is "not essential." In its advisory on Sunday, the Indian embassy in Kyiv asked its citizens to look for any available commercial or charter flight to get out of the country. Recently, the Indian embassy had asked students to leave Ukraine.
Why does this story matter?
This is the second advisory issued in less than a week by the Indian embassy in Ukraine, asking Indians to leave the country.
The development comes as Ukraine is facing an imminent invasion by Russia, with the latter allegedly having amassed over one lakh troops near its border with Ukraine.
Russia is opposing Ukraine's efforts to join NATO, a United States-led international military alliance.
What does the advisory read?
In its advisory, India urged its citizens, including students whose stay is not essential, to leave Ukraine temporarily because of the "continued high levels of tensions and uncertainties" regarding the situation. "Indian students are advised to get in touch with respective student contractors for updates on charter flights...and also continue to follow embassy Facebook, website, and Twitter for any update," it added.
Dedicated control room to help Indians
Meanwhile, the Ministry of External Affairs (MEA) has also set up a dedicated control room for stranded Indians who need information and assistance. Separately, the Indian embassy in Kyiv also has a 24-hour helpline to assist Indian citizens there.
No more restrictions on number of flights between India, Ukraine
On Thursday, India had removed the restrictions on the number of flights and seats between India and Ukraine under the air bubble arrangement. The move followed the decision by MEA to arrange more flights to fly Indian nationals out of Ukraine in view of the prevailing crisis. This was prompted after several stranded Indians reported that they are not getting flights to leave Ukraine.
Air India to operate three flights to Ukraine
On Friday, Air India announced that it will operate three flights to Ukraine on February 22, 24, and 26. The flights will operate to and from Boryspil International Airport, which is Ukraine's largest airport.
What is the present situation?
Reportedly, diplomatic efforts are underway to prevent Russia from what is being termed as an imminent invasion of Ukraine. On Sunday, French President Emmanuel Macron and Russian leader Vladimir Putin had a telephonic conversation about the situation in Ukraine. Putin, too, is reportedly stepping up pressure for a written guarantee that the NATO roll back deployments in eastern Europe to positions from decades ago.