India's first digital bank for sanitary napkins
India's first digital bank for sanitary napkins
May 29, 2017, 08:21 pm
3 min read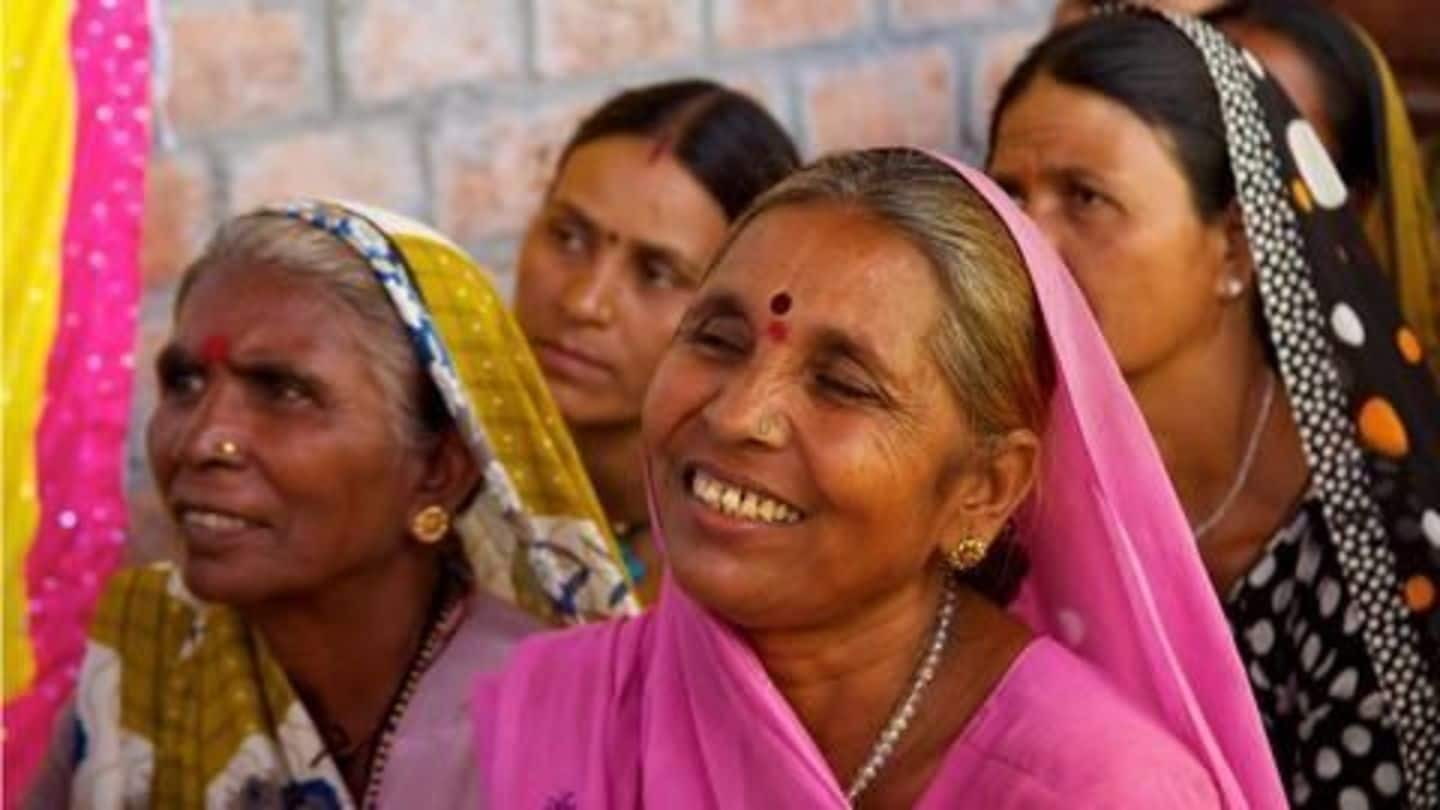 On World Menstruation Hygiene Day on May 28, Mumbai's Bharati Lavekar launched India's first digital bank for sanitary pads. People can log in to teefoundation.in to either donate pads or money to those in need. The needy can also access available resources on the portal. The Versova MLA says her project materialized after over a year of processing.
Dismal statistics of India's menstruating women
According to the 2015-16 National Family Health Survey, 57.6% of Indian menstruating women use sanitary napkins. The rest, a majority of whom reside in rural areas, often use clothes and cloth pads (reusable) for the purpose. Many even bleed freely, without using any supportive apparatus.
Even those that are made aren't great
Standards for testing sanitary pads haven't been updated since the 1980s. The lack of set guidelines implies reduced focus on quality. In 2003, an Ahmedabad-based research centre tested 19 brands, and found dirt and ants on some! Napkins aren't classified as "medical products", so makers don't have to display their ingredients. Social taboos around menstruation also hinder healthy conversation.
No access to napkins is a problem for many reasons
According to Suhani Mohan of start-up Saral Designs, "23% of girls drop out of school when they start menstruating due lack of access to menstrual hygiene products". This in turn drives up probability of child marriage. Use of unhygienic products also leads to related illnesses.
The government tried, but is struggling
The government provides free sanitary pads under the brand name 'Freedays' to girls in rural areas in at least 20 states. Till August'14, 4.82cr packs had been given out. However, such programs are very expensive: pads have to be disposable after one use, and one normal cycle requires 12-20 pads whereas girls get 5-6 a month. Quality was also found to be substandard.
More about the initiative
The digital bank will reach out to tribals and zilla parishad schools. "The government is already providing them pads free of cost for 10 months, excluding two months of vacations. But if rural schools register with us, we will provide pads for the other two months too," Lavekar said. The launch was attended by CM Devendra Fadnavis' wife Amruta and actress Zeenat Aman.
Other firms working toward the same purpose
This bank isn't all; there have been several start-ups working for the same purpose. Saral Designs defines itself as "a product driven start-up with the mission of solving critical problems in the field of menstruation, hygiene and sanitation." In 2015, Robust Solution set up sanitary napkin vending machines. Meanwhile, the online platform Those5Days facilitates doorstep delivery of female hygiene products across 20,000 postal codes.
The government should learn from its GST fiasco
Recently, the government announced its new GST regime effective July 1. One particular aspect that drew massive criticism was that napkins were taxed at 12%, whereas sindoor, bindi and bangles were declared tax-free. The move came despite the #LahuKaLagaan, an online campaign against napkins being taxed. Authorities need to rethink how to best correct the present situation so as to prevent major catastrophe.