'Fallacious': Centre slams paper claiming higher COVID-19 deaths in India
'Fallacious': Centre slams paper claiming higher COVID-19 deaths in India
Feb 17, 2022, 06:06 pm
2 min read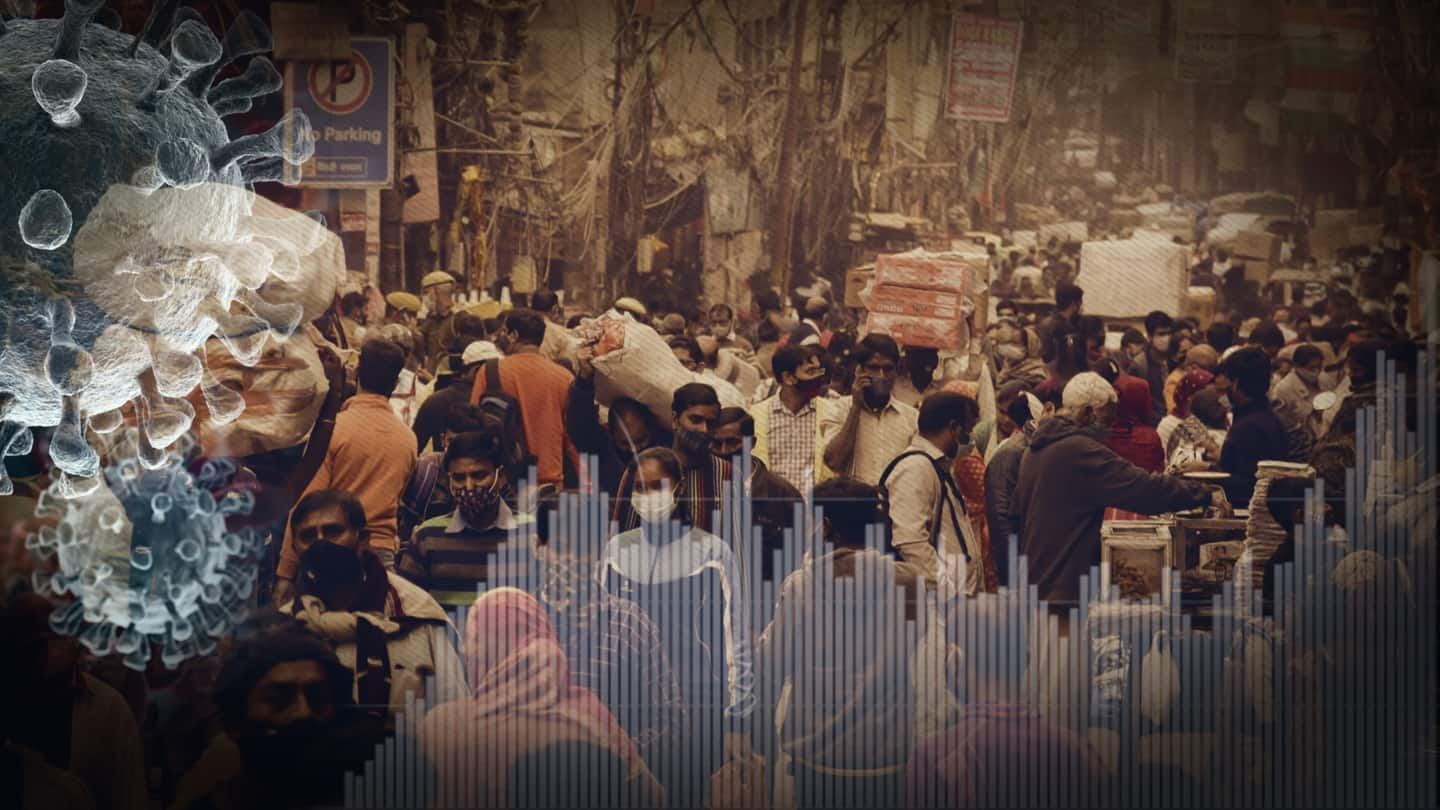 The central government on Thursday rejected a research paper claiming that India had a much higher COVID-19 death toll than officially reported. The government said the report was "fallacious and far from the truth." As per the paper cited above, an estimated 32-37 lakh people had died from COVID-19 by early November 2021, while the official figures stood at 4.6 lakh at that time.
Why does this story matter?
The new research paper adds to existing concerns that India's official COVID-19 death tolls is a gross undercount, due to reasons such as lapses in registration system.
Earlier, reports from The New York Times and other international media publications had also made such claims.
India's opposition leaders have lashed out the government for the alleged under-reporting but the government has repeatedly denied the accusations.
Government issues statement in response to paper
"As has been stated earlier for similar media reports, it is again clarified that these reports are fallacious and completely inaccurate," the government's Press Information Bureau (PIB) said in a statement. "They are not based on facts and are speculative in nature." The government's statement has come in response to a research paper published by the French demographer Christophe Guilmoto.
Robust system to record deaths, government says
The government added it has a "robust system" in place to record deaths. "The reporting of deaths is regularly done in a transparent manner. All deaths are compiled by the Centre after being independently reported by states. Based on globally acceptable categorization, the government has a comprehensive definition to classify COVID deaths which has been shared with states and the states are following it."
Study 'defies logic and highlights bias'
"The sheer justification (mentioned in the paper) that the study has credence since its findings/estimates are in convergence with another study is baffling, defies logic and highlights the bias with which the article has been written," the statement further read.
You can read the full statement here
There have been some media reports based on a published research paper alleging that mortality due to #COVID19 in India is much higher than the official count and actual numbers have been undercounted...These reports are fallacious and completely inaccurate: Govt of India pic.twitter.com/cA9ZR0N4sg

— ANI (@ANI) February 17, 2022
As of Thursday (February 17, 2022), India's official COVID-19 death count stood at 5,10,413 after a fresh addition of 541 fatalities. Meanwhile, the country's tally of coronavirus cases has climbed to 4,27,54,315, according to data from the Union Health Ministry. India witnessed a third wave of infections between January and February but daily cases have been coming down over the past couple of weeks.