ISRO successfully launches the GSAT-29 satellite using 'Baahubali'
ISRO successfully launches the GSAT-29 satellite using 'Baahubali'
Nov 14, 2018, 05:30 pm
2 min read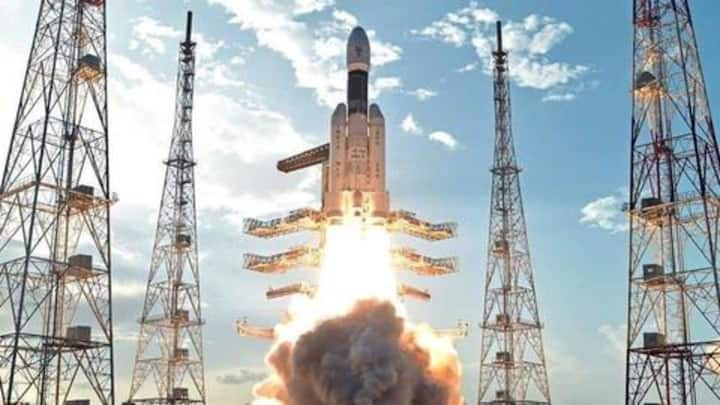 ISRO's heaviest rocket, the GSLV Mk-III, dubbed 'Baahubali' lifted off today at 5.08pm from the Satish Dhawan Space Centre at Sriharikota, carrying a sophisticated communications satellite, the GSAT-29. The launch, which put to rest weather condition concerns resultant of Cyclone Gaja, marked ISRO's 67th successful launch from Sriharikota. The GSAT-29 reached the Geosynchronous Transfer Orbit 16 minutes after launch. Here's more.
WATCH: The live coverage of the GSAT-29 launch
GSAT-29 will provide internet connectivity, and offer strategic advantages
The 3,423kg GSAT-29, Baahubali's payload for Wednesday's mission, is India's 33rd communications satellite. The satellite will help provide internet connectivity, especially to remote areas in the North East and Jammu and Kashmir. Additionally, the GSAT-29 has "unique" high-resolution camera on-board, specifically designed to help Indian defense forces track the movement of enemy ships in the Indian ocean.
The GSLV Mk-III is India's very own beast of burden
The GSLV Mk-III, which was developed over 15 years, saw its maiden mission in June this year, when it hauled the GSAT-19 communications satellite to space. The 640-ton, 43m tall rocket is India's most powerful, runs on an indigenously developed cryogenic engine, and is capable of carrying payloads of 4,000kg into the Geosynchronous Transfer Orbit, and 10,000kg into the Low Earth Orbit.