Kanpur's temperature hits zero degrees; Delhi will get slight relief
Kanpur's temperature hits zero degrees; Delhi will get slight relief
Dec 31, 2019, 05:38 pm
2 min read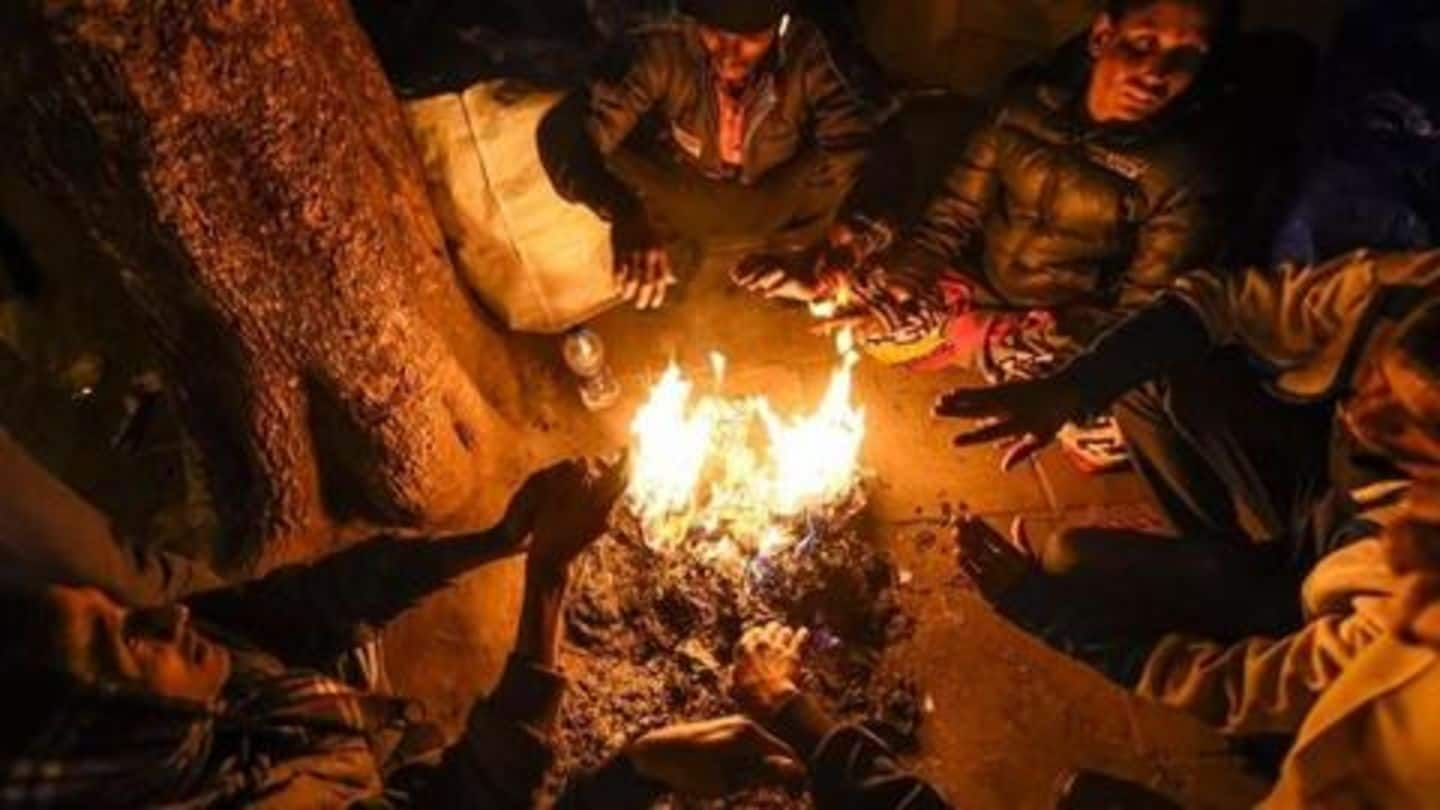 Temperatures across North India are scripting new records on a daily basis, and the same happened today when the mercury hit zero degree Celsius in Uttar Pradesh's Kanpur, reports SkyMet. The last time the temperature neared zero-mark was on December 21, 2015, when it was recorded at 0.8 degree Celsius. Naturally, the icy-chill weather has made lives miserable for residents. Here are more details.
Weather in Bahraich broke century-old record
Like Kanpur, Bahraich also broke its 106-year-old record as minimum temperature nosedived to 0.2 degree Celsius. In Lucknow, the minimum temperature was recorded at 0.7 degree Celsius. The weather agency said minimum temperatures are 7-9 degrees below normal. And what's even worrisome is that Skymet officials don't expect the weather in Uttar Pradesh to improve in the next 48 hours.
Meanwhile, Delhi will a slight relief from cold wave
Separately, those living in Delhi can take a sigh of relief as the cold wave, which gripped the city for the last couple of days, will subside till January 4, the India Meteorological Department said. The temperatures are also expected to rise. Further, reports suggested that Delhi's maximum temperature and minimum temperatures were recorded at 11 and 3 degree Celsius respectively.
Yesterday, Delhi recorded its coldest December day in 119 years
The Safdarjung Observatory said Delhi's minimum temperature settled at 2.6 degree Celsius while the maximum temperature touched 9.4 degree Celsius, making December 30, 2019, the coldest December day since 1901. Dense fog also enveloped the city, with visibility being below 50-meters in some places.
But why exactly is North India shivering?
While there is nothing unusual at the macro level, low-hanging Stratus clouds could be the reason why cold wave has persisted for so long in North India. The clouds, having a width of 500-800 km, are formed just 300-400 meters above the surface. They block sunlight, resulting in cold days. Experts also blamed "moderate to intense western disturbances" for this weather.
These tips will help you stay healthy in winters
Amid plummeting temperatures, it's quite important to pay attention to your health. Before you step out, you should ensure that you are covered properly. While you might not feel thirsty during winters, doctors suggest drinking at least 5-6 glasses of lukewarm water daily. Despite cold weather, the air quality index in Delhi is "severe", so it would be best to avoid outdoor activities.