Air India Express flight makes precautionary landing at Calicut Airport
Air India Express flight makes precautionary landing at Calicut Airport
Written by
Nikita Gupta
(Sourced from PTI)
Apr 09, 2021, 02:45 pm
2 min read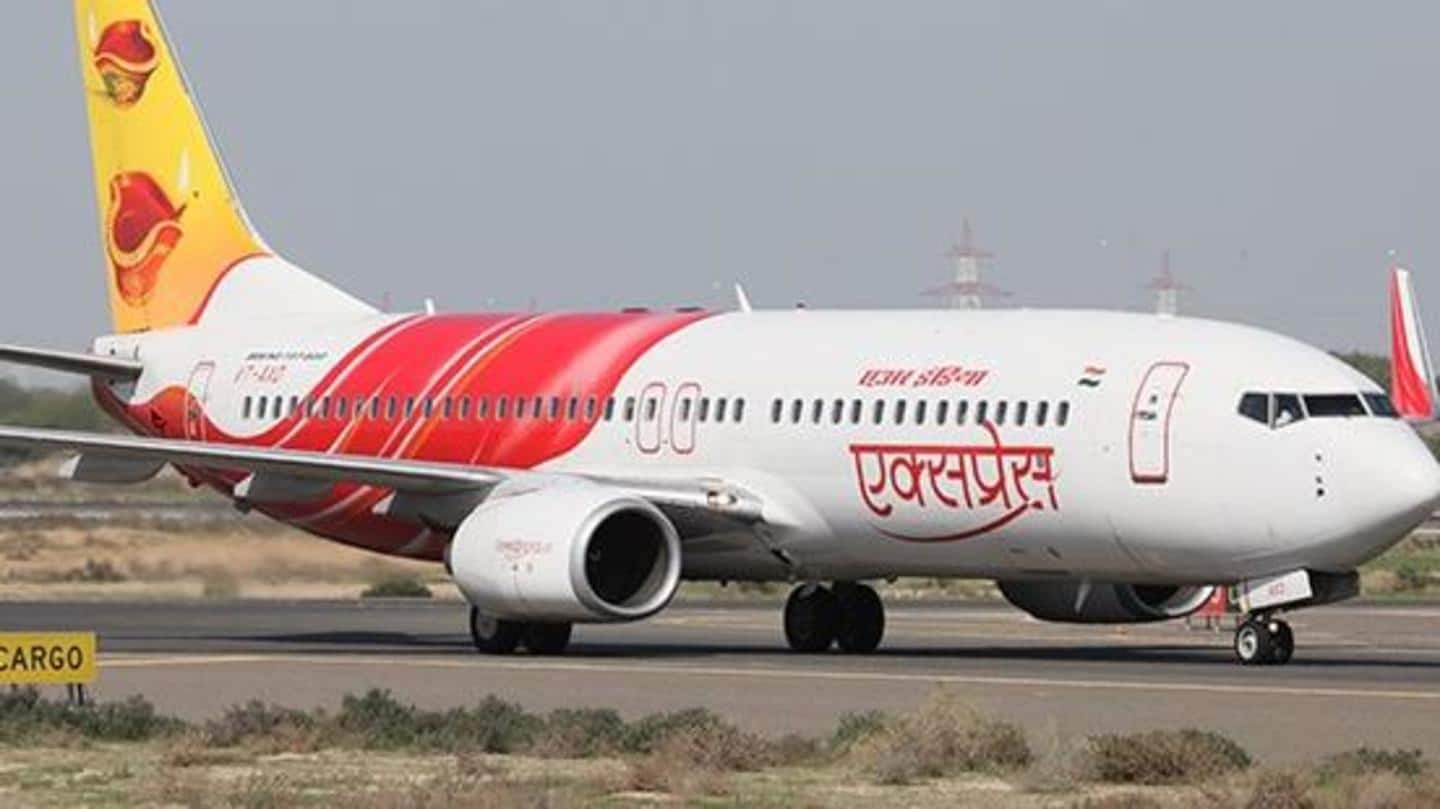 An Air India Express flight to Kuwait, which took off from the Karipur Airport in Kerala on Friday morning with 17 passengers and six crew made a precautionary landing shortly after take-off after a fire alarm went off in the cargo section, airport sources said. Airport Director-in charge, Muhammed Sahid said that all the passengers and crew onboard flight IX 393 are safe.
Aircraft is still under investigation
The flight had taken off at 8:38 am and landed safely by 9:11 am. After the alarm went off, the pilot chose to return and the aircraft landed safely, AIE sources said. It was found later that it was a false alarm. The aircraft is still under investigation and alternate arrangements are being made for the passengers, the sources added.
A fire alarm in the cargo had went off
On Friday morning, the Air India Express flight made the emergency landing at the airport near Kozhikode after pilots detected a fire alarm from the cargo bay. Fire tenders were rushed to the spot and were seen next to the airplane. No injuries to the onboard passengers or damage to the aircraft have been reported.
In 2020, a flight had skidded off at same airport
Last year on August 7, an Air India Express flight coming from Dubai to Kozhikode with as many as 191 people on board had crashed after skidding off the runway while landing at the Karipur Airport. The crash killed 19 passengers and both pilots. Over 100 were reported injured in the crash that happened because of heavy rains.
It slid down a 30-35 ft slope
Two landing attempts were aborted because of heavy rain and tailwind before the third attempt was made. The aircraft touched down on runway 10 but skidded off the end of the tabletop runway, sliding down a 30-35 ft slope.
Air India Express flights were involved in two other incidents
Earlier this year, in February, two incidents involving Air India Express flights were reported. An Air India Express flight had hit an electric pole while landing at Vijayawada International Airport in Gannavaram with 64 passengers onboard and a flight from Sharjah to Kozhikode with 112 passengers had made an emergency landing at the international airport due to a snag in the aircraft.