Kunal Kamra's flying ban reduced; Delhi HC disposes comedian's plea
Kunal Kamra's flying ban reduced; Delhi HC disposes comedian's plea
Feb 27, 2020, 09:19 pm
3 min read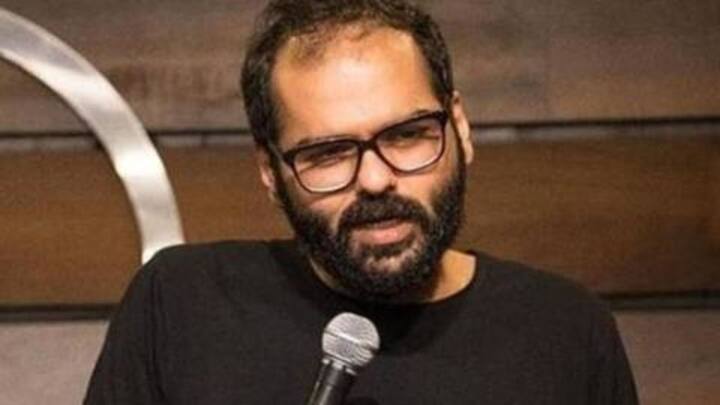 The aviation ban on stand-up comedian Kunal Kamra imposed by the airline Indigo has been reduced to three months from six months. Kamra was suspended by the airline in January for heckling a journalist. The development comes as the Delhi High Court directed the Directorate General of Civil Aviation (DGCA) to look into Kamra's representation against the airlines, which banned him, within eight weeks.
DGCA directed to act on Kamra's complaint; comedian's plea disposed
A single-judge bench of Justice Navin Chawla asked the DGCA to look into Kamra's representation—which alleged violation of Civil Aviation Requirements (CAR)—within eight weeks. Kamra had filed the representation before the DGCA on February 20. The HC noted that the DGCA cannot ignore Kamra's complaint. Accordingly, the court disposed off Kamra's petition regarding the alleged CAR violation by airlines in banning the comedian.
Four airlines suspended Kamra in January
On January 28, IndiGo banned Kamra for six months for heckling journalist Arnab Goswami on a Mumbai-Lucknow flight. Thereafter, Civil Aviation Minister Hardeep Singh Puri urged other airlines to impose similar restrictions and three airlines—Air India, SpiceJet, and GoAir—banned him "until further notice." However, critics argued that Kamra could be banned for three months at most under CAR which, they said, was also arguable.
Kamra alleged violation of CAR norms; moved petition in court
Kamra had moved the court seeking a revocation on the aviation ban imposed on him. He had also sought financial compensation of Rs. 25 lakh for the losses incurred with the travel ban leading to the cancellation of his shows in India and abroad. He argued that the ban was against CAR norms and that the airlines suspended him without initiating an internal inquiry.
Kamra argued neither Goswami, nor IndiGo pilot filed complaint
Kamra also said that the IndiGo pilot, who flew the aircraft on which the comedian heckled Goswami, had not filed any complaint against him. Goswami, too, had not filed any complaint against Kamra. Incidentally, the IndiGo pilot also opposed Kamra's suspension.
Earlier this week, HC pulled up DGCA over Kamra's suspension
On Tuesday, Justice Navin Chawla of the Delhi HC rapped the DGCA for asking airlines to suspend Kamra. The judge said, "Why did you (DGCA) give certification on Twitter? Look at your tweet. You said the action by the other airlines was in compliance with CAR. Not just IndiGo, you gave a certificate to the others also. You should withdraw your tweet."
HC now allows Kamra to file fresh plea
During Thursday's hearing, the judge told the DGCA that it cannot refuse to entertain Kamra's representation. If the aviation regulator does not take a call on the same within eight weeks, the court allowed the comedian to file a fresh plea.