Over 2,000 vehicles stranded on Manali-Leh highway after landslide
Over 2,000 vehicles stranded on Manali-Leh highway after landslide
Jun 29, 2018, 04:55 pm
1 min read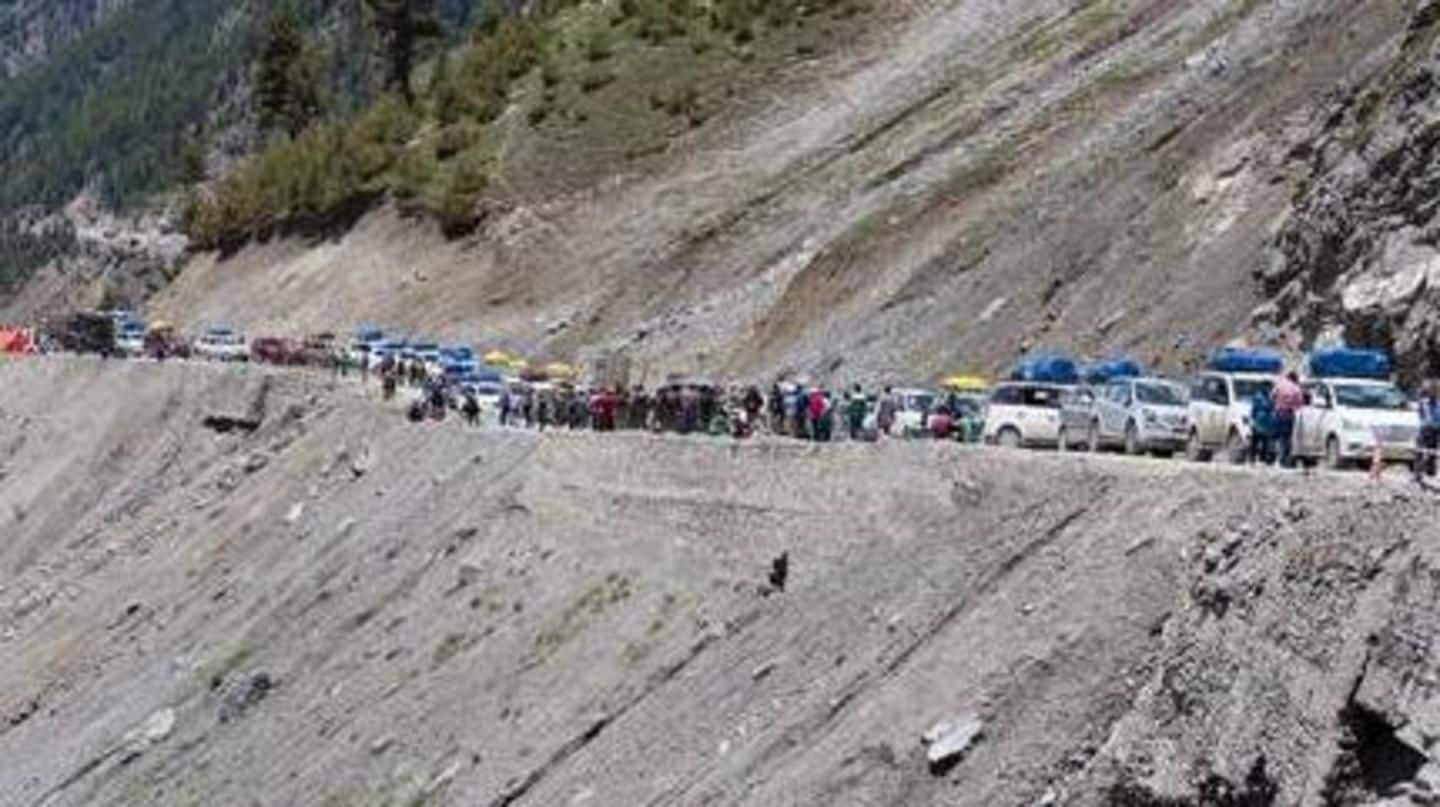 A landslide on the Manali-Leh highway last night has stranded more than 2,000 vehicles on the strategic route, causing problems in movement. The disaster took place near Marhi, some 30km from Manali, after continuous heavy rains for 24 hours. Though it happened last night, it came to light only today, after locals informed the administration. Officials have said the road is expected to be cleared by today.
Traffic expected to be restored "within a few hours"
Rescue operations have been hampered by rolls constantly rolling down the hills, officials said. But heavy machinery has been pressed into service which are at work, confirmed 38 Border Roads Task Force Commander AK Awasthi said. "Hopefully, traffic would be restored within a few hours."
Other disasters on the same highway push tourism into uncertainty
Another part of the highway, at Sachu, 230km away from Manali, was blocked after boulders fell on the road. In some other places, heavy showers washed away portions of the road. At Marhi, "mostly tourist and military vehicles" have been impacted, said Manali DSP Sher Singh. These incidents are likely to impact plans of many. Manali is a popular hill station that sees high tourist arrivals during the summers.