How digitalization changed the way we celebrate our favorite Diwali
How digitalization changed the way we celebrate our favorite Diwali
Oct 18, 2017, 06:57 pm
3 min read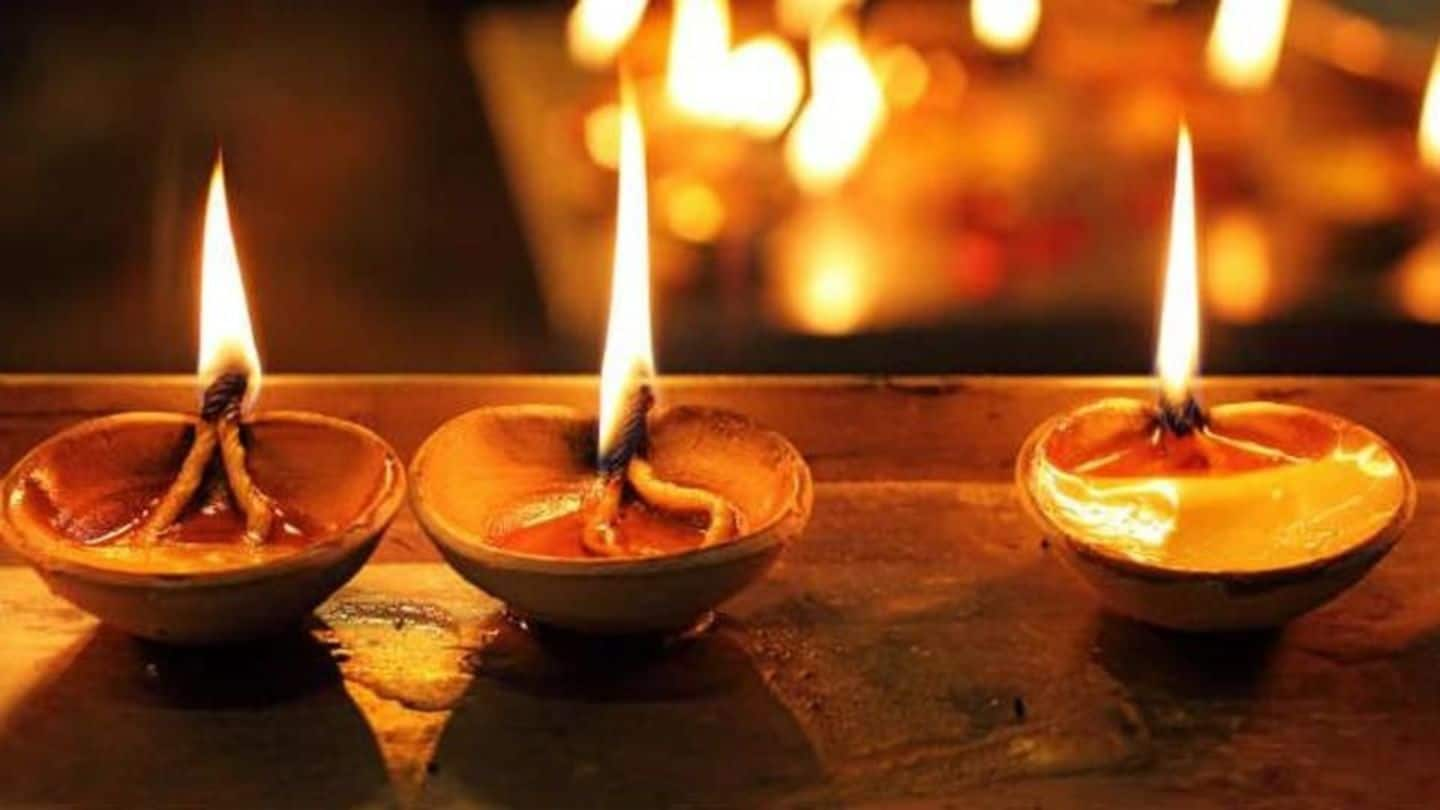 There was a time when we went to the market to buy gold on Dhanteras; spent Chhoti Diwali cleaning our houses; Diwali by bursting crackers and playing games; and spent months planning and buying gifts for our loved ones. Not anymore though. All these things are now just a click away. Digitalization has changed a lot of things, including how we celebrate our favorite festivals.
No more of the fun-filled shopping with families in tow
Remember how we went shopping to pick the best gifts for friends? It was a joyous time: siblings planning, selecting, buying and wrapping together. It is not as time-taking or fun on Amazon/Flipkart though. Instead of cash in pretty envelopes, it's blue packets on Hike or Lifafas on Paytm. Either way, e-commerce giants, and not the friendly neighborhood retailers, have all our money now.
We don't need to bargain for best prices any longer
On Dhanteras, aunts would spend time analyzing each others' sets, finding out where they are available, calling up shopkeepers and urging them to 'please arrange!' Or hard-bargaining with 'bhaiyas' to get the best prices. But on Paytm Gold, you don't need to do any such thing, do you? Prices are fixed, schemes are fixed, just tell them how much you need. Simple. And dull.
Household workers are now a click or phone away
Then on Chhoti Diwali, mothers would shout at us since morning to 'get up, do this, do that'. Workers would have to be arranged carefully, beforehand. But who goes to all that trouble when we have UrbanClap and Housejoy? We don't even need to spend time arranging workers, the necessary people will come on a simple phone call or computer click.
Uncles don't cheer while playing cards anymore
On Diwali, while we burst crackers and ate sweets, uncles sat huddled around and played cards. Shouts rang out in gaps, and aunts shook their heads disapprovingly. But on RummyCircle or TeenPatti, the only noise is from the computer speakers. Uncles are no more sitting together, maybe on their own computer screens at their homes. Or they would be playing with complete strangers.
Can't we try to have the best of both worlds?
Digitalization has brought much ease into our lives. Tasks that took a lot of effort earlier are now done in seconds. But the fun of playing Ludo on a real board is nowhere near the monotony of playing it on screen. With some sense, if we could preserve the joy of yesteryears while adopting the ease of digitalization, that would be an ideal world.