Maharashtra to release Rs. 1,100cr to farmers for damaged crops
Maharashtra to release Rs. 1,100cr to farmers for damaged crops
Written by
Anjana Raghav
(Sourced from PTI)
Apr 29, 2018, 07:06 pm
2 min read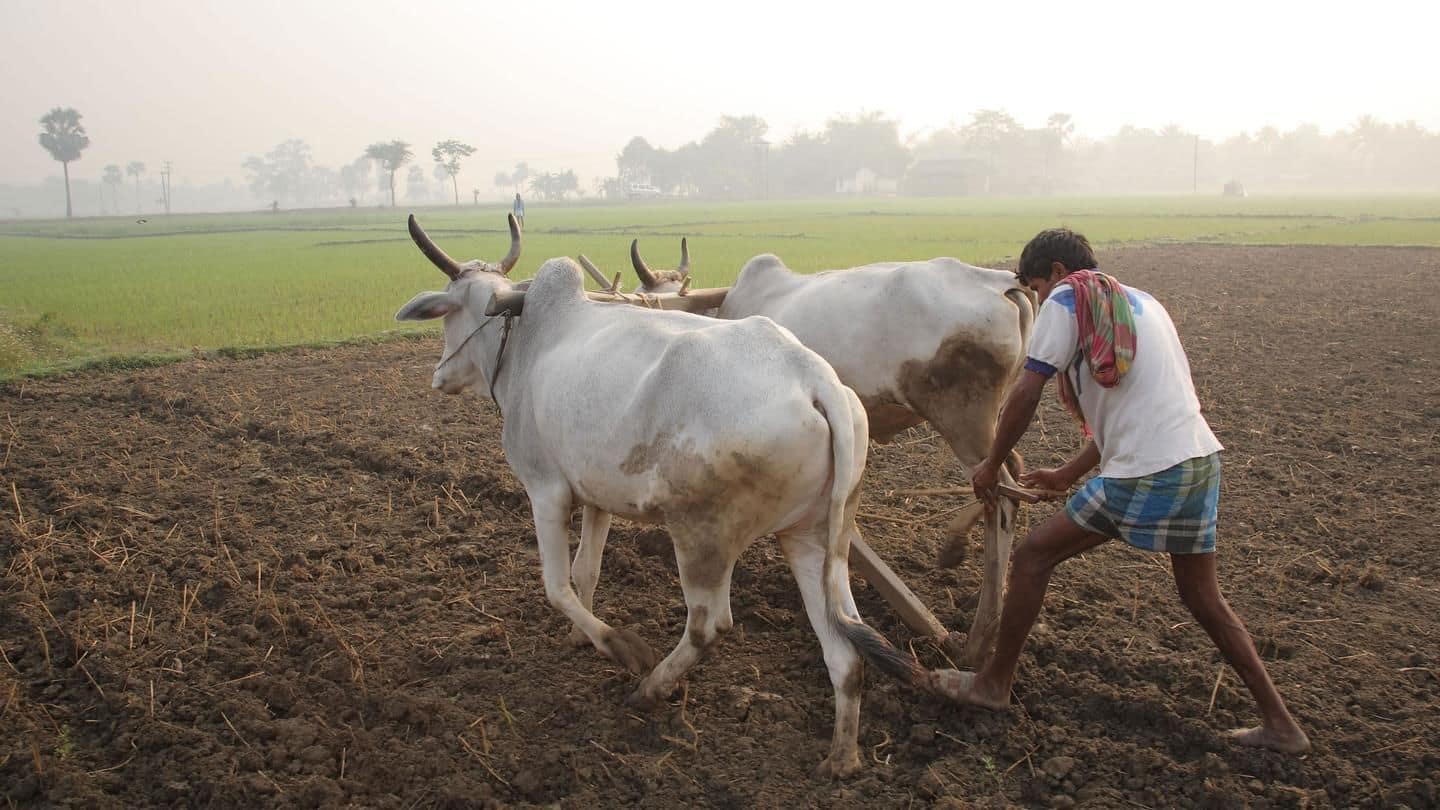 Under fire from the opposition over delay in financial aid to farmers for crops damaged by pests, the Maharashtra government is set to release Rs. 1,100cr for cultivators in the next few days, Bijay Kumar, Principal Secretary, Agriculture, said. Details will be announced soon as April 30 and May 1 are government holidays and banks won't be functioning on those days, he said.
Government has prepared list of beneficiary farmers
"The state government has prepared a detailed list of the beneficiary farmers and their bank accounts. The money will be disbursed into their accounts only," a senior official from the state relief and rehabilitation department said.
Pink bollworm affected cotton crop in 2017
As per the state government's primary survey, the pink bollworm and other pests last year affected cotton crop on 34L hectares of land as against the total cultivation on 43L hectares. Many of the areas in eastern parts of Vidarbha were affected by other pests which damaged the rice and other kharif crops. This prompted the government to increase its coverage of compensation.
Maharashtra government submitted a proposal of Rs. 3,373cr to Center
On March 17, the Maharashtra government made changes into its compensation policy and submitted a proposal of Rs. 3,373cr to the Center and is awaiting response. "The state government, however, decided to go ahead and disburse its share of Rs. 1,100cr in the financial assistance to farmers, instead of waiting for the Centre to release its contribution," the relief and rehabilitation department official said.
District Magistrate will transfer the amount into farmers' account
"The funds will be given to district collectors who will further transfer the amount into the accounts of farmers. The beneficiary farmers' land records, cultivation crop entries on revenue document and bank accounts will be verified before the transfer of funds," the official added.