Engineering in AI? This college offers a unique course
Engineering in AI? This college offers a unique course
Written by
Ayushi Chamoli
May 15, 2019, 05:48 pm
2 min read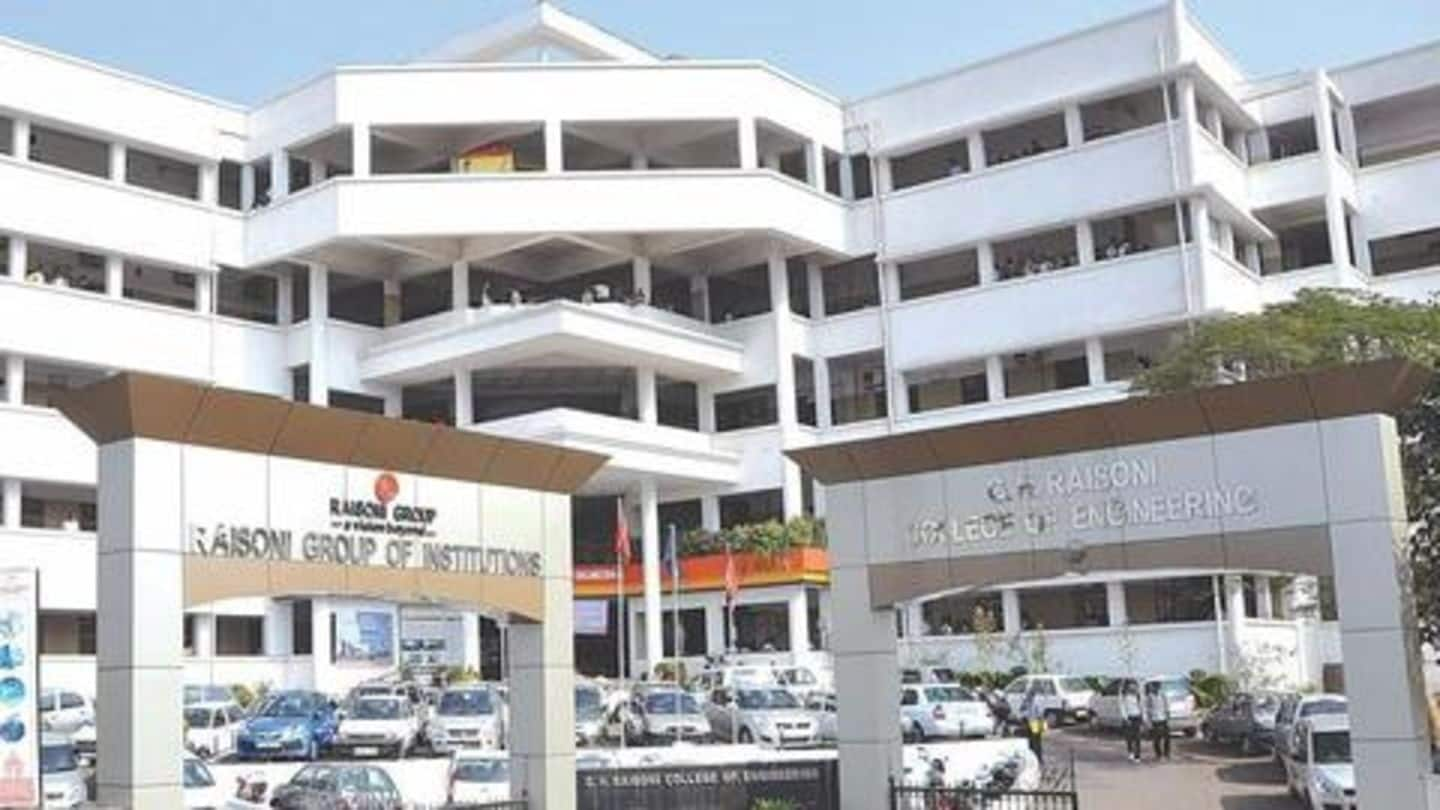 The boom of Artificial Intelligence (AI) has compelled several institutes worldwide to introduce it as a field of study. In India, the Indian Institute of Technology, Hyderabad (IIT-H) was the first to launch a full-fledged BTech program from the ensuing academic year 2019-2020. And now, GH Raisoni College of Engineering (GHRCE), Nagpur got AICTE's approval to start a BTech course on the same.
IIT-Hyderabad announced introduction of AI course in January
In January, IIT-H announced that it will introduce India's first BTech (AI) program from the upcoming session. While the institute will take in only 20 students via the Joint Entrance Examination-Advanced, the undergraduate program at GHRCE will be taking in 60 students as approved by the AICTE. Last year, the institute also started a Center of Excellence in Artificial Intelligence and Machine Learning.
Step towards meeting high demand of AI professionals, says Director
Preeti Bajaj, GHRCE Director, highlighted how Indian companies are investing big on using AI and thus there is a necessity of workforce of AI professionals in India. "AI professionals are getting 60-80% hikes while switching jobs, compared with an average of 20-30% in other skill areas. Starting such program is a step towards meeting high demand of AI professionals in technology sector," she added.
Institute gives a lot of importance to innovation
Meanwhile, GHRCE was ranked number 111 by NIRF (National Institutional Ranking Framework) ranking 2019 among Indian engineering colleges and has been accredited with A+ grade by NAAC. As per reports, GHRCE has been in the top five patent filers in the last 3 years. Moreover, earlier this year, the NSTEDB, Department of Science & Technology, gave GHRCE the Innovation and Entrepreneurship Development Center grant.
GHRCE had also received approval for establishing NIDHI-TBI recently
Alongside, the institute recently received the approval for establishing NIDHI-Technology Business Incubator (NIDHI-TBI) by the National Science & Technology Entrepreneurship Development Board, Department of Science & Technology, Government of India. This has made GHRCE the first institute in eastern Maharashtra region to get NIDHI-TBI.
AI also introduced in the school curriculum from next session
On a separate but related note, the Central Board of Secondary Education (CBSE) has also realized the growing demand for AI education, and its geo-strategic importance. It will be introducing AI as a part of the curriculum for the upcoming academic year. The subject will be introduced as an optional skill subject for the students of Classes VIII, IX and X.