Winners, who skipped function, to receive National awards via post
Winners, who skipped function, to receive National awards via post
May 05, 2018, 06:16 pm
2 min read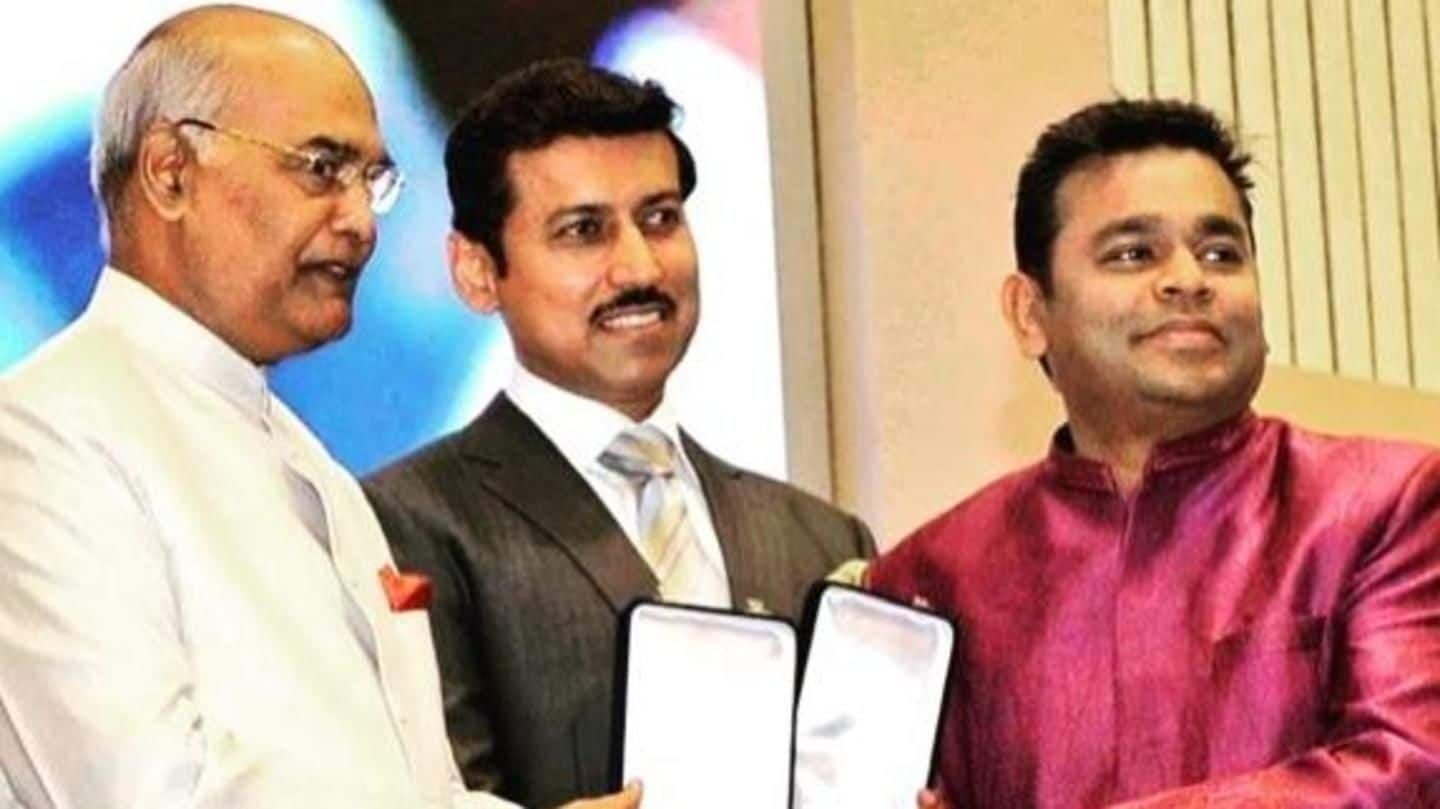 Over 60 winners, who didn't turn up for National Award ceremony in Delhi on Thursday, will receive their awards by post, confirmed I&B official. The awardees didn't attend the function when they learned only 11 awards would be given by President Ram Nath Kovind, and others by Smriti Irani and Rajyavardhan Singh Rathore. The official said sending awards by mail was the norm.
President Kovind's absence irks winners
The awardees alleged the I&B ministry was aware that President Kovind would stay for only one hour at the ceremony, yet they weren't informed. They expressed disappointment about the broken tradition. Notably, a large number of vacant seats at the award ceremony was filled with dummies. Many, including director Rahul Dholakia, stood by the winners' decision to not attend the function.
Don't deprive awardees of glory, tweets Rahul Dholakia
Meanwhile, President upset with I&B Ministry, informs PMO
Reportedly, the Rashtrapati Bhawan has expressed displeasure over I&B Ministry's handling of the event. "It's a breach of faith by MIB. The impression created that it was a last minute decision taken by the office of the President is wrong and has demeaned the institution. The turn of events has distressed the President and it has been communicated to the PMO," said one official.