National Awards controversy triggers row between President's office and I&B
National Awards controversy triggers row between President's office and I&B
May 05, 2018, 11:27 am
3 min read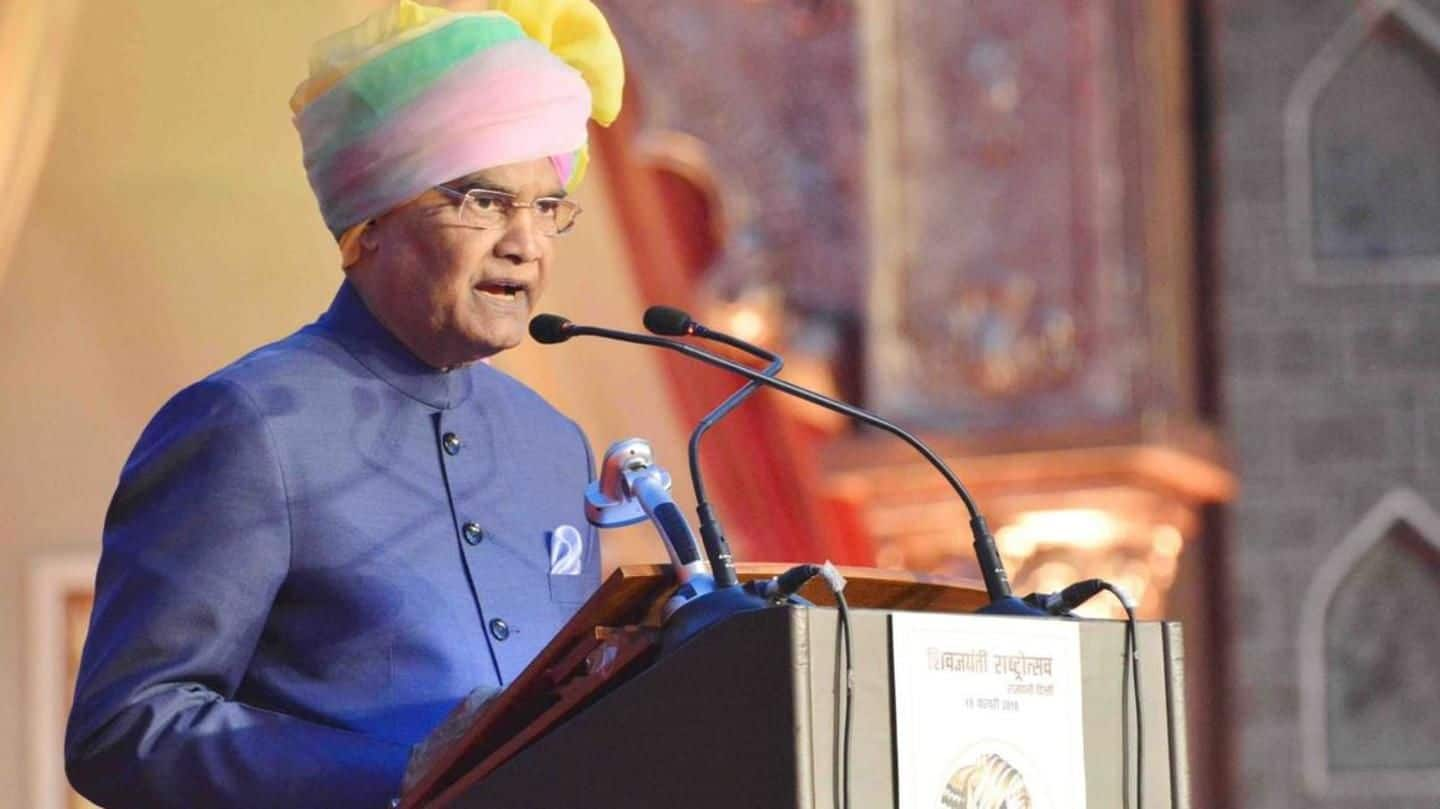 Did the Information and Broadcasting Ministry (I&B) keep plans about the National Awards ceremony private, which eventually led to a mass boycott? Yes, if the Rashtrapati Bhavan (RB) is to be believed. A controversy was created when awardees found out a day before the ceremony that the president won't be handing out all the awards. But RB insists it had informed I&B long back.
The National Film Awards ceremony was held on May 3
On May 3, the National Film Awards were conferred on top actors, directors, musicians and other artistes of the Indian film industry. Some awardees included Ridhhi Sen (Best Actor for 'Nagar Kirtan'), Jayaraj (Best Director for 'Bhayanakam') and AR Rahman (Best Music Director for 'Kaatru Veliyidai'). Sridevi (Best Actress for 'Mom') and Vinod Khanna (Dada Saheb Phalke Award) were honored posthumously.
50 winners boycott event as president skips ceremony partially
As many as 50 winners skipped the ceremony after they were told that President Ram Nath Kovind will give away only 11 of 70 awards. "It feels like a breach of trust when an institution/ceremony that abides by extreme protocol fails to inform us of such a vital aspect with a prior notice," they wrote to I&B, RB and the Directorate of Film Festival.
Had informed I&B early in April: RB
RB officials wondered why this was the case when they had informed I&B as far back as early April about the plans. "The ministry was also told to finalize the list of awardees that they wanted the President to honor during the one hour," one said. "The impression created that it was a last-minute decision by the President's office...has demeaned the institution," another added.
Why was the president spending less time at the event?
According to RB officials, President Kovind had made it clear when he took office that he wouldn't spend more than an hour at functions other than those involving his constitutional duties, like the Republic Day event. The same practice was followed this time, they said.
I&B refuses comment, but sources confirm the ministry knew
Though the I&B hasn't commented till now, I&B secretary NK Sinha did meet the secretary to the President, Sanjay Kothari, on May 1 to discuss the plans for the ceremony. He also presented a list of 11 awardees that Kovind was to honor. "Then they went to brief President Kovind. It's not that the ministry was not in the know," an official said.
Other presidents who have skipped Film Awards in the past
There have been similar incidents in the past, when presidents skipped the Film Awards ceremony fully or partially, but they had their own reasons. President SD Sharma was indisposed during the event. President Pranab Mukherjee was present, but he had to rest as he felt unwell. President Pratibha Patil missed the entire ceremony as she was traveling. Former Vice-President Hamid Ansari filled in.