Embattled billionaire Nirav Modi seeking political asylum in UK: Reports
Embattled billionaire Nirav Modi seeking political asylum in UK: Reports
Jun 11, 2018, 11:10 am
3 min read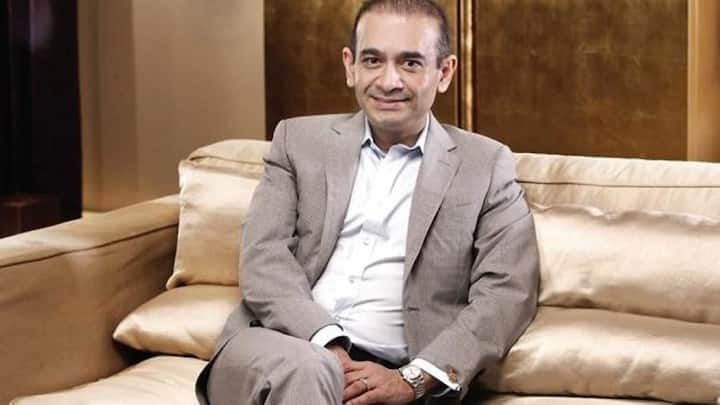 Billionaire diamantaire Nirav Modi has headed to the UK seeking asylum alleging "political persecution" in India, the latest reports claim. New Delhi hasn't yet pushed the UK for his extradition, FT reports. The foreign minister says the government is waiting for investigative agencies to approach it first. Modi, the main accused in an alleged Rs. 13,400cr fraud, fled the country in January.
How Modi and uncle pulled off India's biggest banking fraud
During 2011-17, Modi, owner of the Nirav Modi brand of jewels, and his uncle Mehul Choksi, Gitanjali Gems chairman, connived with PNB officials to get loans issued fraudulently. The scam, initially estimated at Rs. 280cr, grew significantly as the probe progressed. Modi and Choksi left India weeks before news broke in February. Responding to multiple summons, both have refused to return.
Assets worth Rs. 700cr have already been attached
Investigating agencies have raided several premises belonging to them, questioned numerous officials associated to them and PNB, and arrested many. The ED has provisionally attached Modi's assets worth Rs. 700cr, including several properties, bank accounts, luxury cars, and investments in shares of public companies. Meanwhile, Modi has been globetrotting, it's believed- he has been spotted in Dubai, Belgium, and Hong Kong prior to London.
PNB officials were aware of the fraud, CBI claims
Probing PNB's role, CBI concluded officials were aware of the fraud, since the bank claimed SWIFT messages couldn't be issued without authorization. CBI referred to a 2016 case where PNB Dubai extended $6.36mn in buyer's credit against fraudulent LoUs. In August'16, RBI had asked all banks to report such incidents, but PNB responded only this February, after Modi's scam was discovered.
Amid Modi probe, India brings in new law for economic-offenders
As details of the scam unfolded, India brought in a new law - the Fugitive Economic Offenders Ordinance - which provides for confiscation of assets without conviction. The provisions will apply to absconding economic offenders who refuse to return, persons against whom an arrest warrant has been issued for a scheduled offense, and wilful bank loan defaulters with outstanding debt of over Rs. 100cr.
India is already fighting for Mallya's extradition from the UK
India is already embroiled with the UK on the extradition of embattled liquor baron Vijay Mallya. Last month, in a major win for Indian banks, a UK court has refused to set aside an order by the Debt Recovery Tribunal, which had resulted in worldwide freezing of Mallya's assets. It was the first time an Indian tribunal's ruling had been registered in the English high court.