Nirbhaya's mother cries in court again, reminds it's been years
Nirbhaya's mother cries in court again, reminds it's been years
Feb 12, 2020, 04:37 pm
3 min read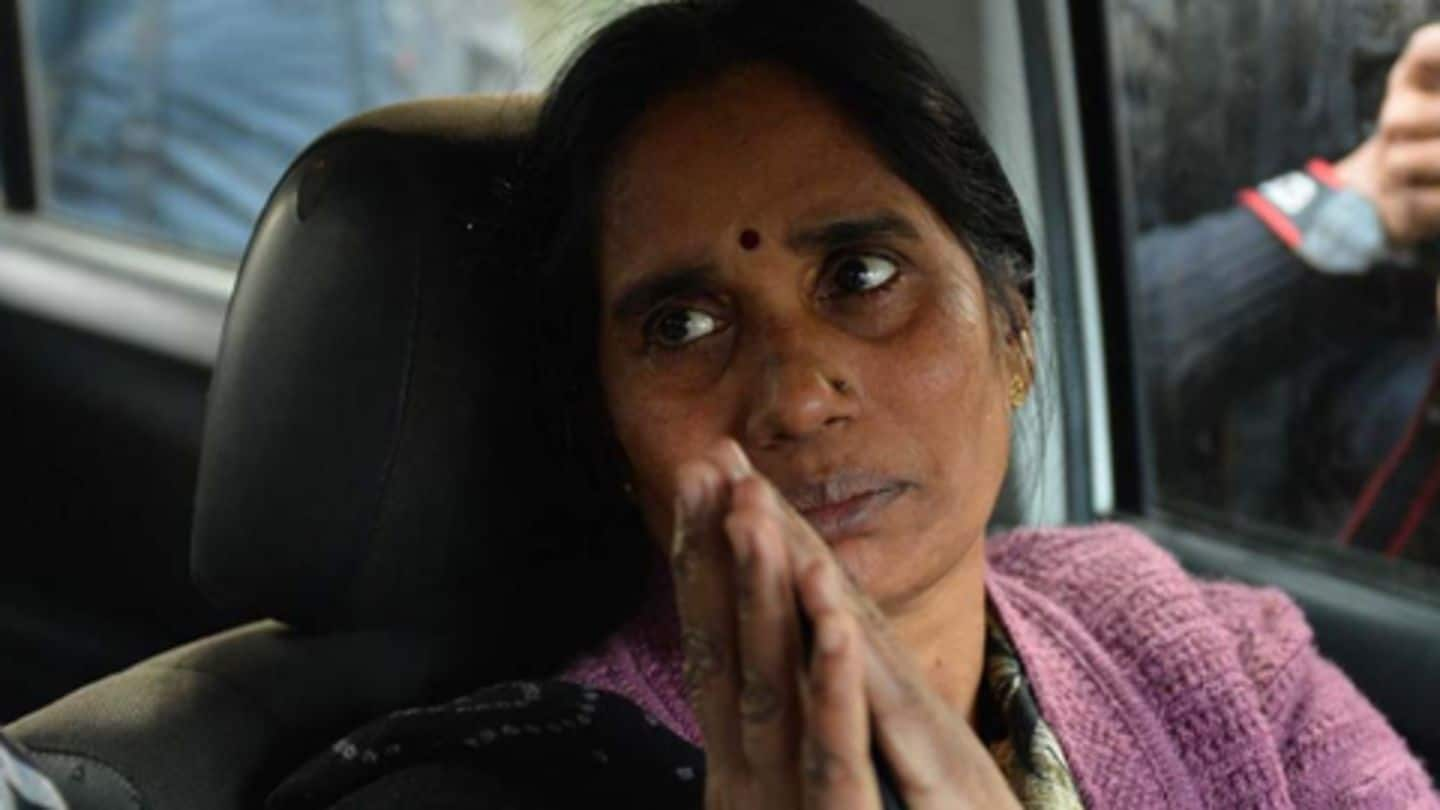 Asha Devi, whose daughter was brutally raped and left to die in 2012 in Delhi, broke down inside a Delhi court on Wednesday as the hearing pertaining to convicts' death warrant was adjourned for Thursday. "What about my rights," she asked Additional Session Judge Dharmender Rana, as he heard a plea seeking fresh death warrant. It's been seven years, she reminded the court.
A 23-year-old was raped, juvenile was involved too
The Nirbhaya gang-rape and murder case sent chills down the country's spine and shocked the globe. 23-year-old Nirbhaya was raped by six on a moving bus on December 16, 2012. Iron rods were inserted in her private parts and her intestines pulled out. Of the six accused, driver Ram Singh committed suicide. The juvenile was freed after three years at the correction home.
Four were sentenced to death, deployed delay tactics
The remaining four, Mukesh, Pawan, Akshay, and Vinay, were handed over the death penalty for the "rarest of rare" crime in 2013. The verdict was upheld by superior courts as well. They were supposed to be hanged on January 22 but a mercy plea stalled it. The execution didn't happen on fresh date, February 1, either. Asha said the convicts are buying time.
Pawan opposed Nirbhaya's parents' plea saying he has no lawyer
On February 5, Delhi High Court asked the convicts to exhaust all the legal remedies within a week. Meanwhile, Nirbhaya's parents filed a plea in Patiala House Court seeking the issuance of a death warrant. This plea was opposed by Pawan on the grounds that he let go of his previous lawyer and has no representative. The court offered him legal aid, immediately.
I am also a human being: Asha Devi
Asha told the court that it was yet another delaying tactic. "I have been asking the court for one-and-a-half years to get their legal remedies cleared. You didn't issue a death warrant date last time because there was one week's time given by HC. Now they are here without a lawyer," she said. She added, "I am also a human being."
Reminding that it has been more than seven years since the gruesome incident, Asha said, "I am the mother of the victim. I am here with folded hands asking for justice. What about my rights." On this Judge Rana said, "Everyone is conscious of your rights. That is why these proceedings are happening." The matter will be taken up again tomorrow.
Why doesn't court understand these delaying tactics, asked Asha
Nirbhaya's mother: I am wandering here and there to get justice for my daughter. These convicts are using delaying tactics. I don't know why the Court is not able to understand this. pic.twitter.com/aqEcMFZRxp

— ANI (@ANI) February 12, 2020
She claimed Patiala House Court doesn't want to issue warrant
"The judge does not want to fix a date for hanging the convicts and is supporting them. I appeal to the Supreme Court to issue the death warrant as the Patiala House Court is in no mood to issue a fresh death warrant," she added.