PepsiCo to install plastic crushing machines across Maharashtra in 2yrs
PepsiCo to install plastic crushing machines across Maharashtra in 2yrs
Sep 06, 2018, 07:48 pm
2 min read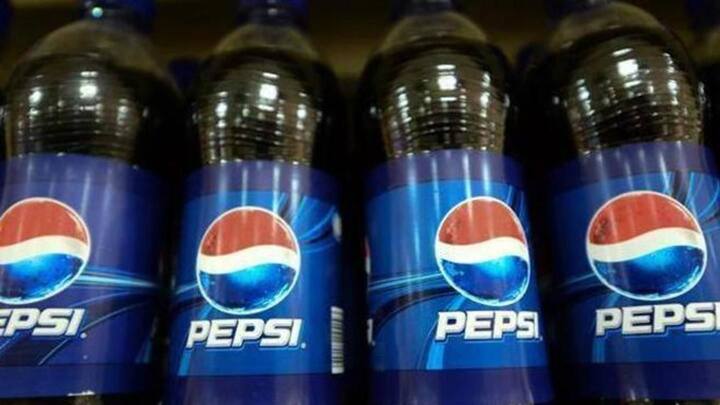 Food and beverages firm PepsiCo India is planning to install reverse vending machines to crush PET plastic bottles in all the 36 districts of Maharashtra over the next two years, as part of its plastic waste management initiative, a top executive said. It aims to collect, segregate, and recycle 6,500 tonnes of PET bottles in the state in the first year through this initiative.
PepsiCo committed to helping Maharashtra govt over plastic waste
"We plan to roll out this (plastic waste management) initiative to all the 36 districts of Maharashtra over the next two years," PepsiCo India Vice-President Neelima Dwivedi said. In a meeting with CM Devendra Fadnavis in Nagpur in July, PepsiCo India's President Ahmed ELSheikh had said PepsiCo is committed to the government's vision on addressing the issue of plastic waste in a sustainable manner.
Initiative started from Shirdi because of footfalls: Dwivedi
As part of the initiative, PepsiCo India today installed reverse vending machines in Shirdi, and has tied up with Gem Enviro Management to install a total of 10 reverse vending machines and 20 manual machines in the city. Besides, it'll also be setting up collection centers for the PET bottles. "We've started plastic waste management initiative from Shirdi because of the footfalls," said Dwivedi.
The machines can crush 600 bottles a day
The reverse vending machines, indigenously developed by Gem Enviro Management, can each crush 600 bottles a day and each manual machine can crush 500 bottles a day, its director Sachin Sharma said. He added that the cost of manufacturing one machine is Rs. 5 lakh.