Sachin Tendulkar's 'X' security withdrawn; Aaditya Thackeray's upgraded to 'Z'
Sachin Tendulkar's 'X' security withdrawn; Aaditya Thackeray's upgraded to 'Z'
Written by
Siddhant Pandey
Dec 25, 2019, 07:53 pm
2 min read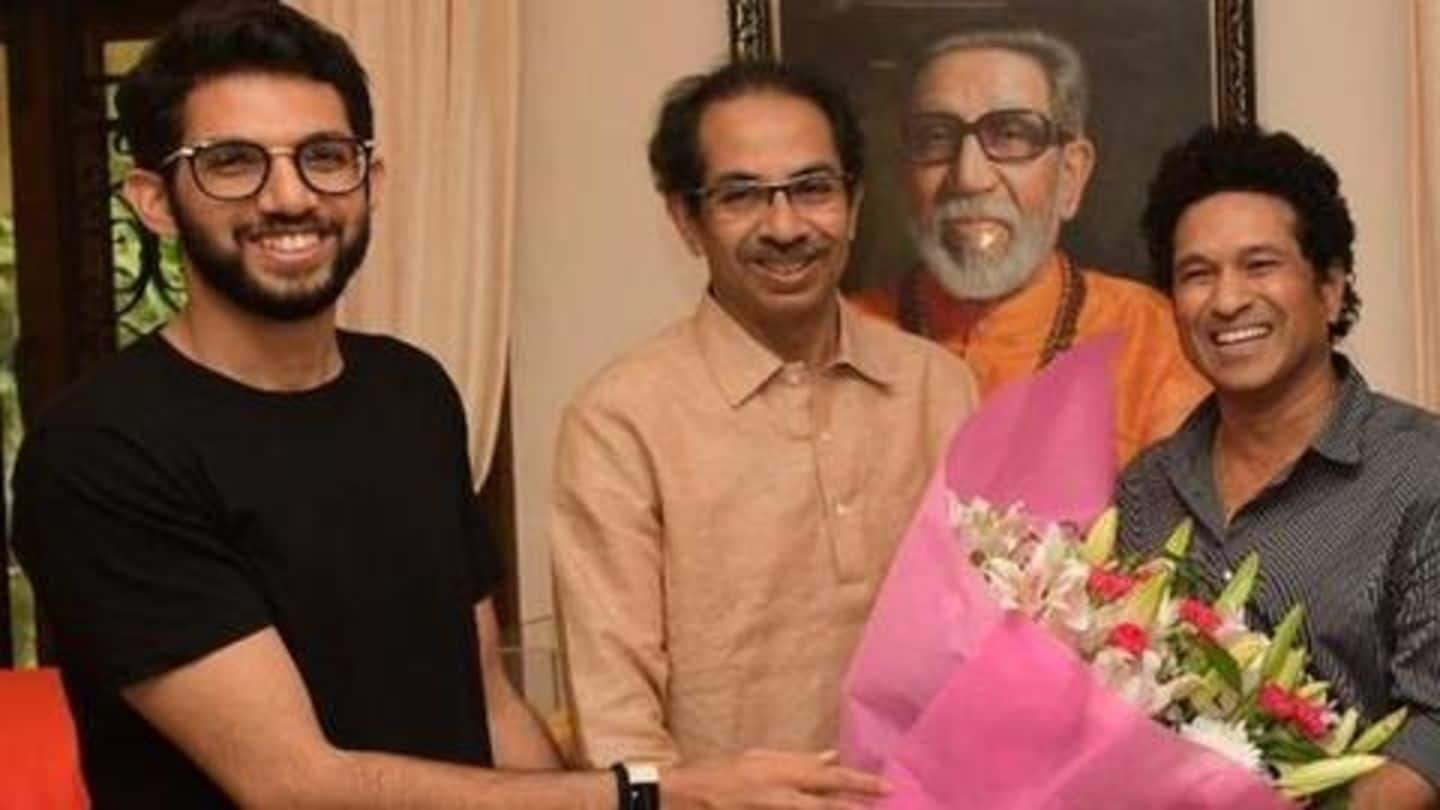 Cricketing legend Sachin Tendulkar's security cover has been downgraded, an official said on Wednesday. Till now, Tendulkar (46) had 'X' category security cover. The decision to downgrade his security was taken at a Maharashtra government committee meeting on threat perception. Meanwhile, Maharashtra Chief Minister's son and Worli MLA, Aaditya Thackeray, has been upgraded from 'Y+' to 'Z' security. Here's more on the security rejig.
Tendulkar will be given escort whenever he leaves home: Official
Under 'X' category, Tendulkar had a policeman keeping guard round-the-clock. However, as a former parliamentarian, Tendulkar will be given a police escort whenever he leaves his home, the official told PTI. Separately, NCP chief Sharad Pawar and his nephew, NCP leader Ajit Pawar, will retain their respective 'Z+' and 'Z' security covers. Meanwhile, social activist Anna Hazare's security was upgraded from 'Y+' to 'Z'.
Security cover of 97 people reviewed
The Maharashtra government committee reviewed the security provided to 97 people, a senior IPS officer told The Times of India. A total of 29 people's security cover was either upgraded or downgraded, while 19 people were decategorized. The officer said the decision to review security is taken after inputs from intelligence agencies, local police stations, and independent information.
Ram Naik, Eknath Khadse among those with downgraded security
Among those who had their security downgraded are former Uttar Pradesh governor Ram Naik ('Z+' to 'X' security). Former BJP minister Eknath Khadse, who enjoyed a 'Y+' security with an escort, will now not have an escort. Lawyer Ujjwal Nikam: 'Z+' to 'Y' with an escort. Notably, Nikam represented the prosecution in several high-profile cases like the 1993 Mumbai serial bomb blasts.
Recently, Centre amended Special Protection Group Act
To note, just recently, the Special Protection Group Act, 1988, was also amended to limit SPG cover to the Prime Minister and their immediate family residing with them at the official residence. The same would apply to a former Prime Minister and their family, albeit only for a period of five years, starting the day the outgoing PM vacates the official residence.
Gandhi family's SPG security was downgraded last month
Before the SPG Act was amended, last month, the Centre had downgraded the Special Protection Group (SPG) security cover of the Congress' interim chief Sonia Gandhi, her son Rahul Gandhi and daughter Priyanka Gandhi Vadra, to Z+ security.