#MeToo: Six-women, who accused MJ Akbar of sexual-harassment, recall horror
#MeToo: Six-women, who accused MJ Akbar of sexual-harassment, recall horror
Oct 10, 2018, 01:41 pm
3 min read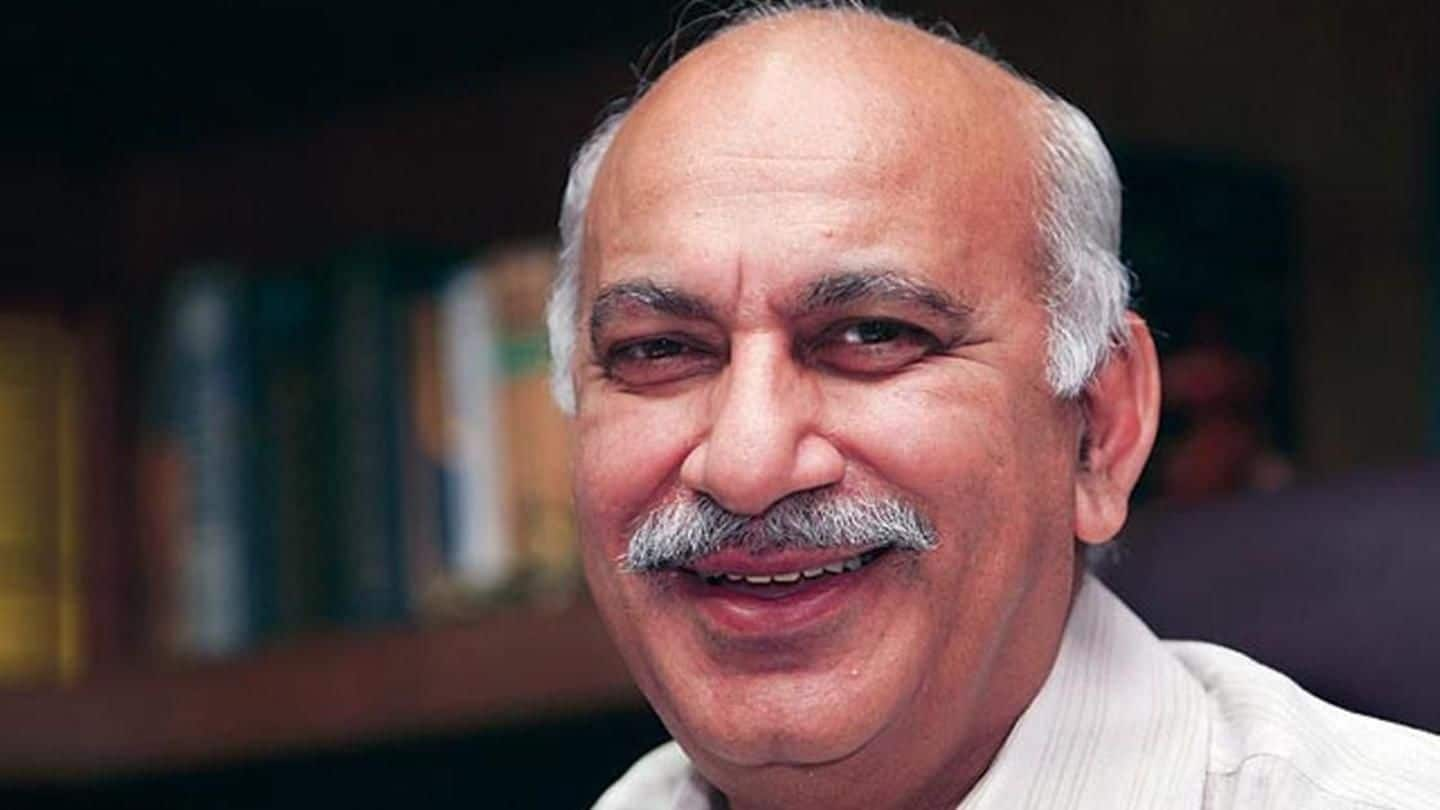 MoS External Affairs MJ Akbar has been accused by at least six women of sexual misconduct, becoming the latest high profile person to join the list of alleged predators in #MeToo firestorm. Akbar has been accused of harassment when he was a senior journalist, and women who spoke up said whispers about his conduct were known in media circles. The minister has maintained silence.
Working with Akbar became scary for journalists, too soon
A report in IE mentioned journalists, who worked with Akbar in various capacities. The female journalists, all ambitious and young, looked up to him, considered one of the 'typewriter guerrillas' in 1980s. But association with him was scary. Journalist Priya Ramani was the first one to call out Akbar for his advances. On Twitter, she recalled his encounter with him in a hotel room.
A journalist's account leads others to speak up
In her piece for Vogue India, Ramani said her interview was more like a 'date'. In the hotel room, Akbar sang old Hindi songs and gestured her to sit on the bed next to her, an offer she declined. After Ramani's account, several women spoke up. Kanika Gahlaut, a freelance journalist who worked with him from 1995-1997, said he 'did it to everyone'.
Gahlaut tells Akbar called her to his hotel, she declined
Gahlaut recalled Akbar once invited her to his hotel for breakfast in the morning. She knew 'he sort of paws and all', so she accepted the invitation but didn't visit him. Later she called him to apologize, and he seemed fine with it. "He never subjugated me or took it out on me," she said. She said neither she nor a friend faced any repercussions.
Another journalist says Akbar plucked her bra strap
Speaking about her incident, Suparna Sharma, who is currently the Resident Editor of Asian Age, said she reported to him. "He plucked my bra strap and said something which I don't remember now. I screamed at him," she said. Another time, she wore a T-shirt and Akbar couldn't stop staring at her breasts. She said no one was spared and there was no committee.
When Akbar was rebuffed, he made lives miserable: Journalist
Yet another journalist Shuma Raha told IE, Akbar called her to his room. "There was a level of discomfort about sitting on the bed while giving an interview," she said. Raha said it was this behavior because of which she declined the job offer. Journalist Prerna Singh Bindra said he called her to his room, and when she declined he made her life miserable.
Amid the storm, BJP has taken the silent route
Shutapa Paul was another journalist who tweeted her 'Akbar story' saying he did the same to her in 2010-11 in Kolkata. The accounts of these journalists are harrowing, but the governing BJP has chosen to stay silent on the matter. When EAM Sushma Swaraj was quizzed about the charges, she remained silent and Akbar has yet not addressed the issue.