Samajwadi Party chief Akhilesh Yadav resigns from Lok Sabha membership
Samajwadi Party chief Akhilesh Yadav resigns from Lok Sabha membership
Written by
Abhishek Sharma
Mar 22, 2022, 02:44 pm
2 min read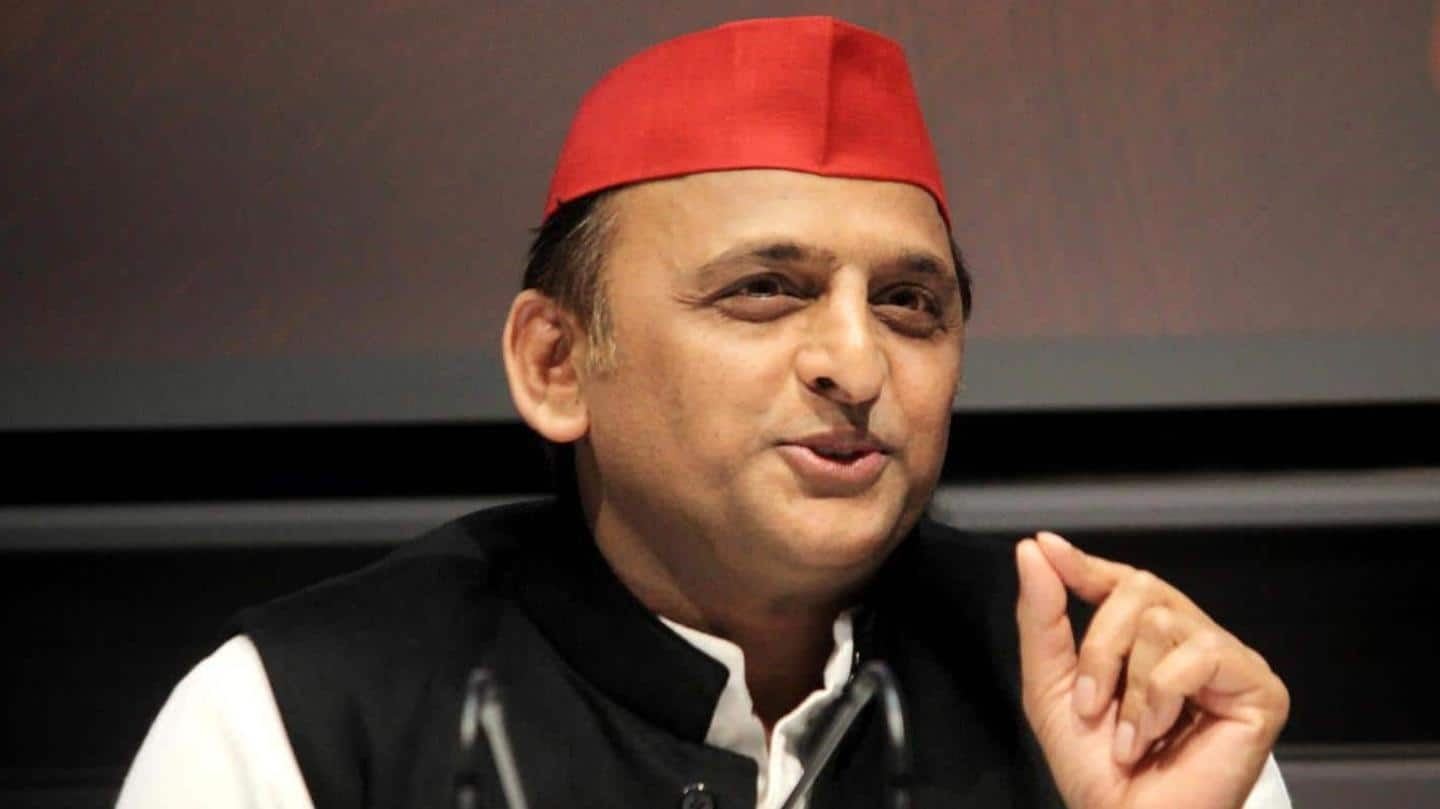 Former Uttar Pradesh chief minister and Samajwadi Party chief Akhilesh Yadav has resigned from his Lok Sabha membership on Tuesday. He met with Lok Sabha Speaker Om Birla on Tuesday and handed over his resignation. Yadav will become a Member of Legislative Assembly (MLA) from Karhal after winning the seat in the recently held Uttar Pradesh assembly elections.
Why does this story matter?
Since Yadav won the assembly election, he could either be an MLA or remain an MP.
He can now become the leader of the opposition (LoP) in the UP assembly and lead the fight against the BJP government.
After Akhilesh's resignation, the by-election will be held in the Azamgarh Lok Sabha seat within the next six months.
Akhilesh visited Azamgarh, Karhal before resigning
According to reports, Akhilesh had reached his Lok Sabha constituency Azamgarh, which he won in the 2019 General Elections, on Monday before the decision to resign. There, he met senior Samajwadi Party leaders, workers, and people from different sections of society. Earlier on Sunday, Akhilesh visited Karhal and discussed with the leaders and workers about the next steps.
Decision taken by party: Akhilesh
Recently, on the question of leaving the parliamentary seat of Azamgarh or the assembly seat of Karhal, Yadav had said that it will be decided after meeting with the party leaders. He also asked the media during a conference about what he should do. He further added that the leaders and workers have given their opinion, now the party will decide the further decision.
Yadav defeated BJP's SP Singh Baghel
In the UP elections, Yadav won the Karhal seat with a margin of 67,504 votes. The seat is considered a stronghold of the SP. He got 1,48,196 votes, while his nearest rival, Union Minister SP Singh Baghel of the BJP, secured 80,692 votes. This was Yadav's first assembly election. In 2017, he took the Legislative Council route to become the CM.
Meanwhile, Samajwadi Party leader Azam Khan, who fought the 2022 UP Assembly elections while being jailed, has also resigned from his Lok Sabha membership. Khan emerged victorious from the Rampur Assembly seat, which he was representing in the Lok Sabha as well.