Supreme Court on Maharashtra government formation: Order reserved for Tuesday
Supreme Court on Maharashtra government formation: Order reserved for Tuesday
Written by
Siddhant Pandey
Nov 25, 2019, 03:50 pm
2 min read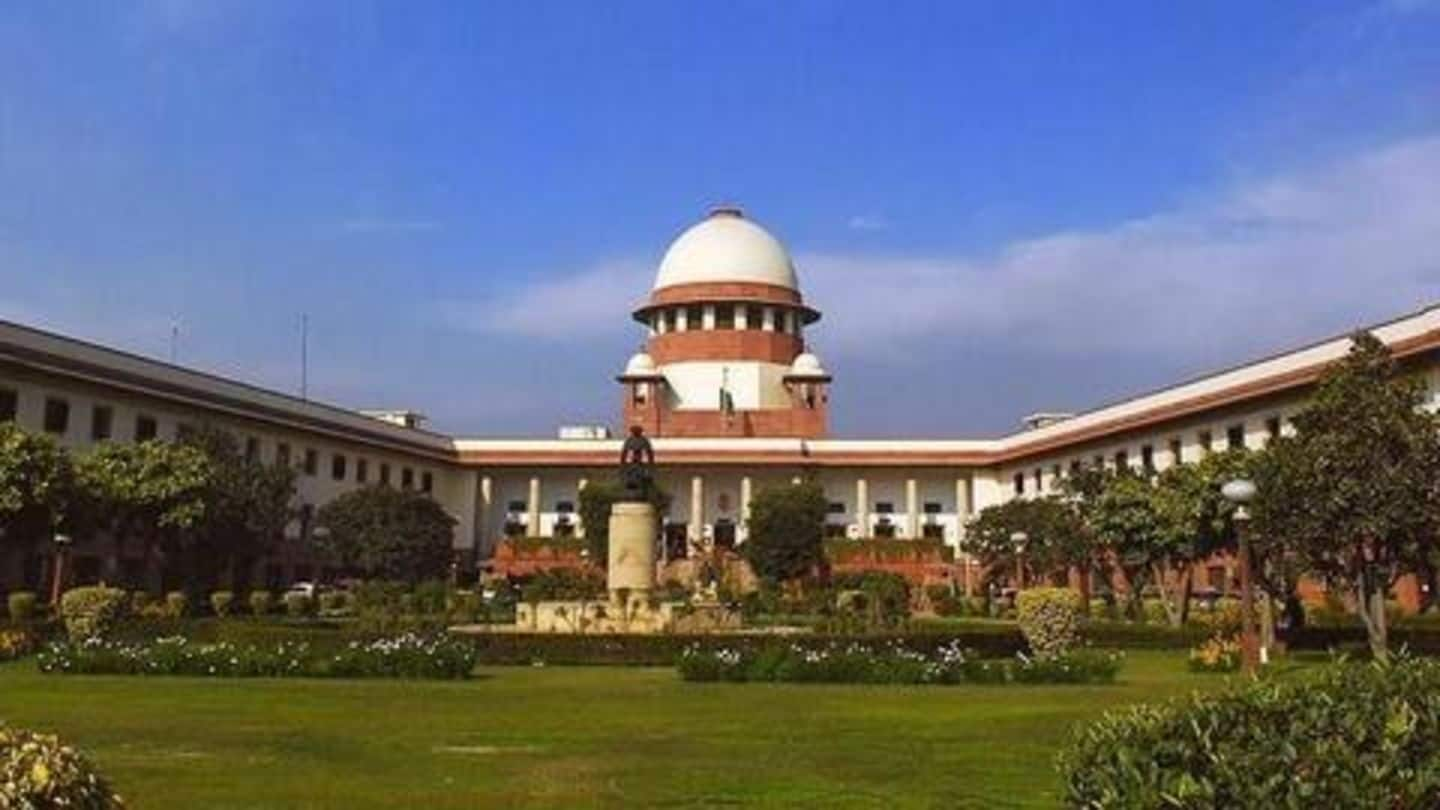 On Monday, the Supreme Court reserved its order while hearing arguments on Maharashtra Governor Bhagat Singh Koshyari's decision to install a government in the state on Saturday. Earlier today, the SC held hearings over a petition filed by Shiv Sena, NCP and Congress, challenging the swearing-in of Maharashtra Chief Minister Devendra Fadnavis and Deputy CM Ajit Pawar. Here are more details.
SC bench to deliver verdict at 10:30am on Tuesday
The SC bench, headed by Justice NV Ramana and comprising Justices Ashok Bhushan and Sanjiv Khanna, reserved its order till 10:30 am Tuesday. Lawyers Kapil Sibal and Abhishek Manu Singhvi—appearing for Shiv Sena and NCP-Congress, respectively—pushed for an immediate floor test, while Mukul Rohatgi, Fadnavis's counsel, sought at least 7 days. Both sides called to appoint a Protem Speaker in the Maharashtra Legislative Assembly.
Governor had given 14 days for floor test, argued Rohatgi
Rohatgi argued in court, "The governor, in this case, has given 14 days for a floor test. A reasonable time can be 7 days. The most important thing right now is the procedure of the appointment of Protem Speaker, Oath, Election of Speaker, and Agenda."
SC earlier denied request for floor test
The SC on Sunday denied the request for a floor test, as stated in the petition filed by Sena-Congress-NCP. The court, however, asked the Centre to produce letters of support, the Governor's recommendation to revoke President's Rule, and his invitation to Fadnavis to form government. The Centre on Monday produced the letter of support—which the NCP claims is false—and the Governor's invite to Fadnavis.
Sena-NCP-Congress filed petition against Governor's decision to install Maharashtra government
The Sena, NCP, and Congress on Saturday approached Supreme Court against the Maharashtra Governor Bhagat Singh Koshyari's "arbitrary and malafide actions" for "installing a minority BJP government led by Devendra Fadnavis." In a writ petition, the three parties demanded that a floor test be conducted within 24 hours, confident that the Fadnavis-led government will fail to prove a majority.
What's happened in Maharashtra since election results were declared?
Since the BJP-Shiv Sena alliance fell apart post elections, President's Rule was imposed in the state on November 12 as no party could prove a majority in the Assembly. Meanwhile, the Shiv Sena-Congress-NCP neared conclusion on a three-party alliance but on Saturday morning, Maharashtra Governor Bhagat Singh Koshyari administered the oath of CM to Fadnavis and Deputy CM to Pawar.