Professor applies for leave, went into "shock" by Maharashtra politics
Professor applies for leave, went into "shock" by Maharashtra politics
Nov 24, 2019, 05:01 pm
3 min read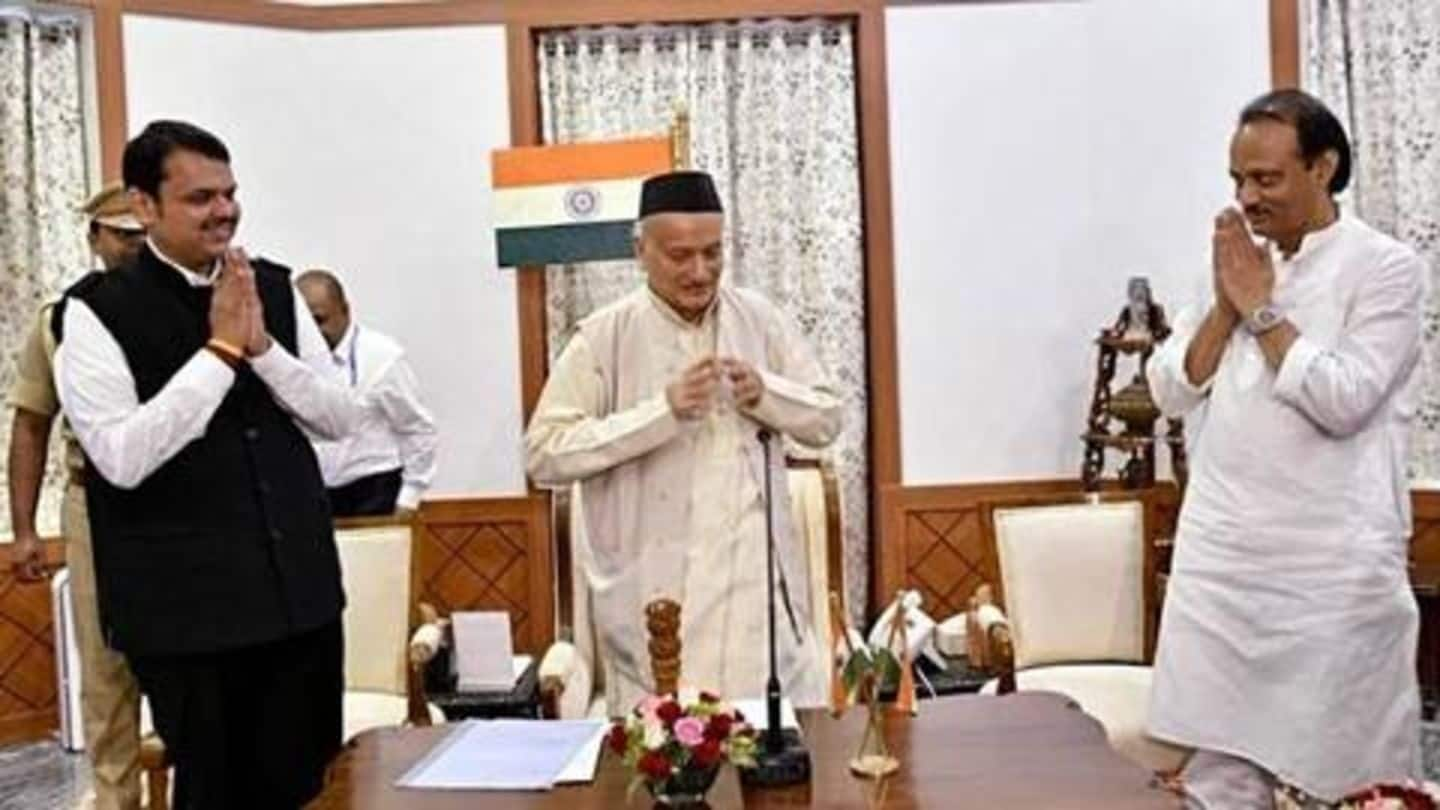 The unending twists and turns in Maharashtra took a toll on a college professor. He claimed he went into a "shock" after BJP's Devendra Fadnavis and NCP's rival minister Ajit Pawar took oath as the Chief Minister and Deputy Chief Minister respectively, yesterday morning. Zaheer Syed, who teaches English, subsequently applied for a leave, but was denied the same by the college principal.
I fell sick and went into shock, said the professor
"I fell sick and went into shock in the morning (yesterday) after watching the news about unfolding political drama in the state," Syed, who teaches in a college in Gadchandur, 43 kms away from Chandrapur city in Vidarbha region of Maharashtra.
Here's what unfolded in Maharashtra yesterday
Syed's comments came after an unprecedented turn of events in Maharashtra. Yesterday, President's rule in Maharashtra was revoked at 5:47am, after PM Modi gave a green signal. Minutes after that, Fadnavis and Ajit took oath as the CM and Deputy CM, in the presence of Governor. It should be noted that BJP made Ajit's corruption as their election plank, while campaigning in the state.
Just a month back, PM Modi said this!
रियल एस्टेट सेक्टर में बिल्डर माफिया और अंडरवर्ल्ड का क्या रिश्ता रहा है, कैसे-कैसे काम यहां हुए हैं, उसके दाग आज तक कांग्रेस और NCP के नेताओं पर हैं: PM @narendramodi

— narendramodi_in (@narendramodi_in) October 16, 2019
Meanwhile, NCP head Sharad Pawar denied supporting Ajit Pawar
In fact, up until late Friday, Sena head Uddhav Thackeray was set to become the CM through a Sena-Congress-NCP alliance. Therefore, in the aftermath of yesterday's oath-taking ceremony, a baffled Sharad Pawar, along with Uddhav, held a press conference, wherein he said that he was unaware of Ajit's decision and did not support the same. Later, 48/54 NCP legislators returned to Sharad Pawar's camp.
Subsequently, Sena-Congress-NCP filed a petition in Supreme Court
Evidently, unimpressed by the sudden development, the planned coalition of Sena-Congress-NCP filed a petition in the Supreme Court against the hush-hush government formation. Now, the SC has ordered Centre to produce the letters of CM Fadnavis claiming a majority in the Assembly, and that of the Governor's invitation to form the government, by 10:30am tomorrow. However, it dismissed demands of an immediate floor test.
Separately, MLAs have been shifted to prevent poaching by BJP
Keeping the political uncertainty in the state in mind, all the opposition parties have shifted their MLAs to prevent potential poaching by the BJP. While the NCP MLAs were taken to Renaissance Hotel in Mumbai's Powai in buses last night, the Sena has taken its MLAs to Lalit Hotel in Andheri. Meanwhile, the Congress party has shifted its legislators to Jaipur.
A quick recap of what happened in Maharashtra so far
To recall, Maharashtra has been facing a political deadlock ever since the results of the October 21 Assembly polls were announced. Even though, the pre-poll alliance of Sena-BJP earned a clear majority, the government couldn't be formed due to tussle over power-sharing. The Sena wanted a rotational CM policy, but BJP didn't agree. Subsequently, President's rule was imposed in the state on November 12.