The curse of being a member of Lutyens' media
The curse of being a member of Lutyens' media
Written by
Shikha Chaudhry
Dec 05, 2018, 07:14 pm
3 min read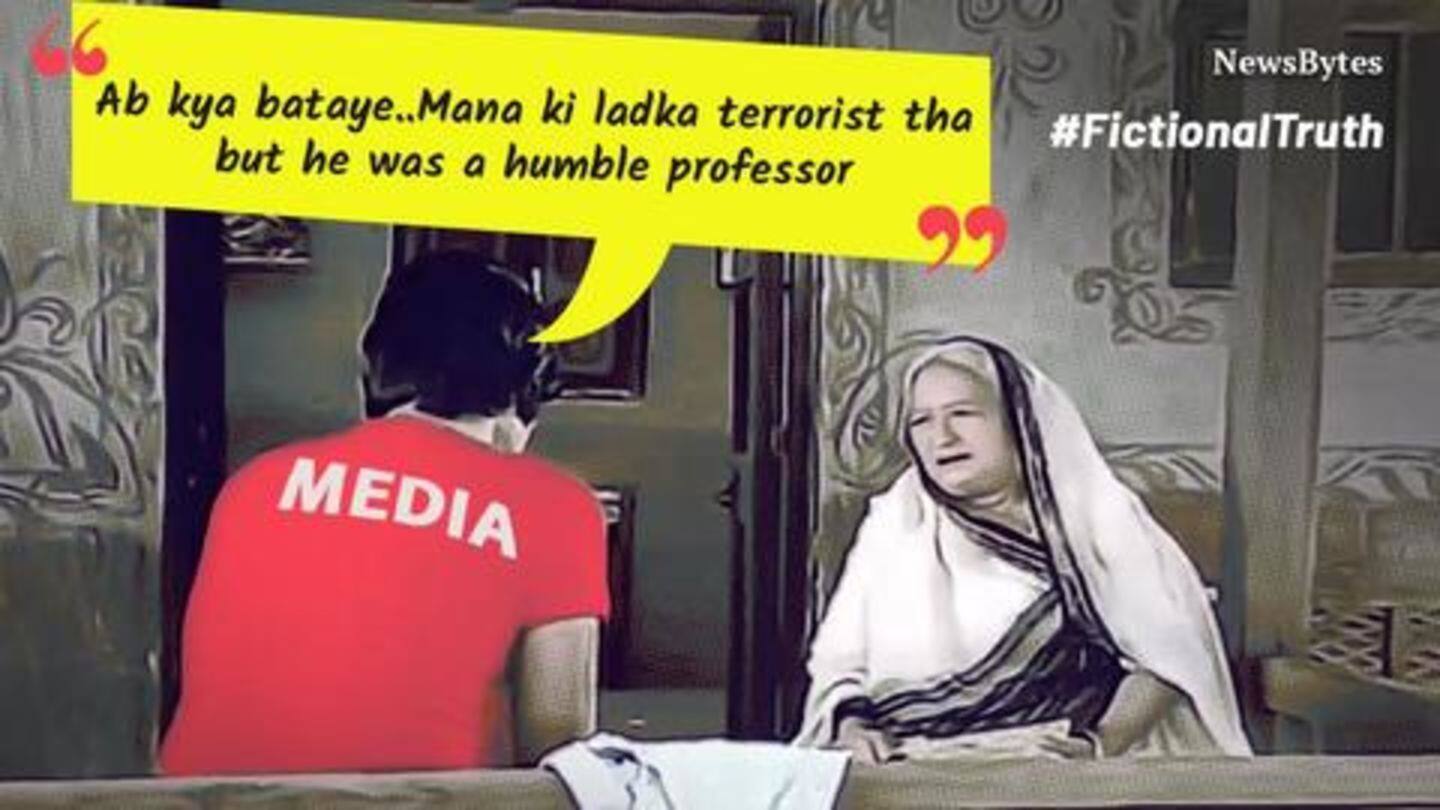 Do you want to join the elite club of Lutyens' media? Well, you can't. You are born that way, or you may have to get your genes edited to get a pass. Your embryos have to be told how to carry that scotch filled glass, or put that big bindi. But, even if you learn the shenanigans, it is not simple being them. It is rather a curse, we tell you why.
But, is it called Lutyens or Lootyens?
Before you read further, tell us the correct pronunciation of the word. Is it called Lutyens or Lootyens? You see, we are not the la-di-da of the cul-de-sac. [sic]
Have to behave like Vultures, for chasing 'good' stories
By their own admission, they have to behave like vultures, they feed on moments like Parliament attack, which was a great day for them. On Madison Square, the same vulture behaves like hooligan and fist-fights with people who don't seem to agree with him. On most days, his appearance on your TV screen is rather limited, and during election times, his mask comes out when his favorite party loses. You know him as Rajdeep Sardesai, and it is not easy being this angry in life.
Go ahead, hear it from the vulture's mouth
If you can 'spin', it is even better
Ma'am, a) use of word 'great day' highly inappropriate for which I apologise; I meant unforgettable experienceb) gates were being shut by security in any case and not by us! We had 2 options: to run out or stay and film , we chose latter. https://t.co/wqy5kAkClr

— Rajdeep Sardesai (@sardesairajdeep) December 5, 2018
Barkha Dutt will tell you
Have to be a Pakistan apologist, do innumerable photo-ops
If you are a part of Lutyens' media, loving Pakistan comes naturally to you. But, you also have to defend every action of that nation, with your blood, sweat, tweets and abuses. Their regimes can change, they can attack your own motherland, they can throw you 'googly' but your love and defense has to be absolutely unconditional. If you are born that way, Barkha Dutt can train you further. Rest assured!
Have to fabricate 'Quint-essential' theories, find 'Wire-d' faults with Hinduism
It is also mandatory that you have to hate Hinduism, its regressive rituals and down-market festivals. If you can fabricate lies, it is highly appreciated by this ilk. How else will you leave your impression, otherwise?
Have to scratch each others' backs
Lutyens' media is one big (un)happy family and they have to support each other at all times. If you see their family tree, you actually realize they are all related, either by blood or by ethics. It does not matter if one of them has been accused of harassment by several women journalists, the Editors' Guild doesn't think he was guilty. There is no mount-ing pressure on Shekhar Gupta, and he will keep scratching MJ Akbar's back.
Have to be elite and narcissistic everyday
There is elite, there is crème de la crème and then there is Lutyens' media-level privileged. There is love, there is self-love and then there is Lutyens' media-level narcissism. They love themselves so much that everyone is an 'extra' for them. They don't remember the names of their dead camera-people, they don't know if they even existed. And, why should they? They have been destined to change the world.
How do you expect them to remember names