#HealthBytes: Top 5 food items that can help induce menstruation
#HealthBytes: Top 5 food items that can help induce menstruation
Aug 08, 2018, 06:54 pm
3 min read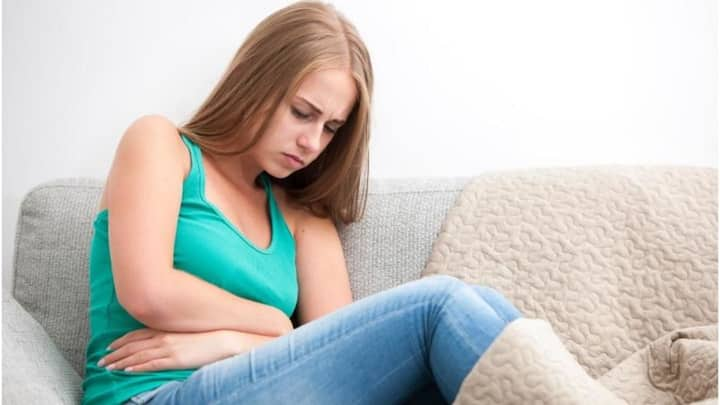 To have a balanced hormone levels in the body, and general mental and physical well-being, regular menstruation is important for every woman. Often times, one's periods may get delayed due to conditions such as PCOD or other fertility disorders, or simply stress and anxiety. But there are certain food items that can help induce menstruation on time. Here are 5 of them.
Seek relief in Vitamin-C rich foods to get your periods
Fruits rich in Vitamin-C, especially papaya, pineapple, and mangoes are known to stimulate pelvic activity, and induce on-time menstruation. This happens mainly because of the presence of a compound called carotene in these fruits, that helps stimulate oestrogen hormone, further generating heat in the pelvic region, and causing contraction in uterus. All this helps in avoiding delay of periods, thus regulating menstruation cycle.
A magic herb for enhancing menstrual flow
Ginger is widely considered as a really powerful emmenagogue, implying that it has the natural tendency to enhance menstrual flow, thus fastening the process of menstruation. Additionally, ginger tea also has natural heating property (remember yourself sipping some during last winters), and body heat is another stimulant for inducing periods. Make ginger tea with honey, or add some to home-cooked veggies.
A super-food for helping you get your periods on schedule
Turmeric is another emmenagogue, helping in stimulation of menstrual flows in the uterus and pelvic regions of a woman's body. Additionally, turmeric's antispasmodic effects expand the uterus, and thus signal the beginning of menstruation. You can try drinking turmeric with hot water or milk at regular intervals to facilitate the menstruation cycle to continue as per normal schedule.
Due to its heat-generating quality, jaggery is good for menstrual-health
Jaggery, among other benefits, is a heat generating food, therefore helping in advancing the process of menstruation in the female body. What's more? Doctors recommend jaggery consumption to women suffering from delayed periods, because of its ability to increase haemoglobin levels in the blood. Jaggery is also great for body detoxification.
Caffeine can help stimulate oestrogen, therefore regulating menstruation
Coffee works as a great drink to help induce menstruation on time. This happens because the presence of caffeine helps in stimulating oestrogen, and increasing body heat, both of which are significant for good menstrual health. Further, coffee is also known for relieving the pain occurring during periods. But don't go overboard with coffee consumption, since too much caffeine is bad for health.