Russia-Ukraine conflict: India asks all nationals to leave Kharkiv immediately
Russia-Ukraine conflict: India asks all nationals to leave Kharkiv immediately
Written by
Siddhant Pandey
Mar 02, 2022, 07:02 pm
3 min read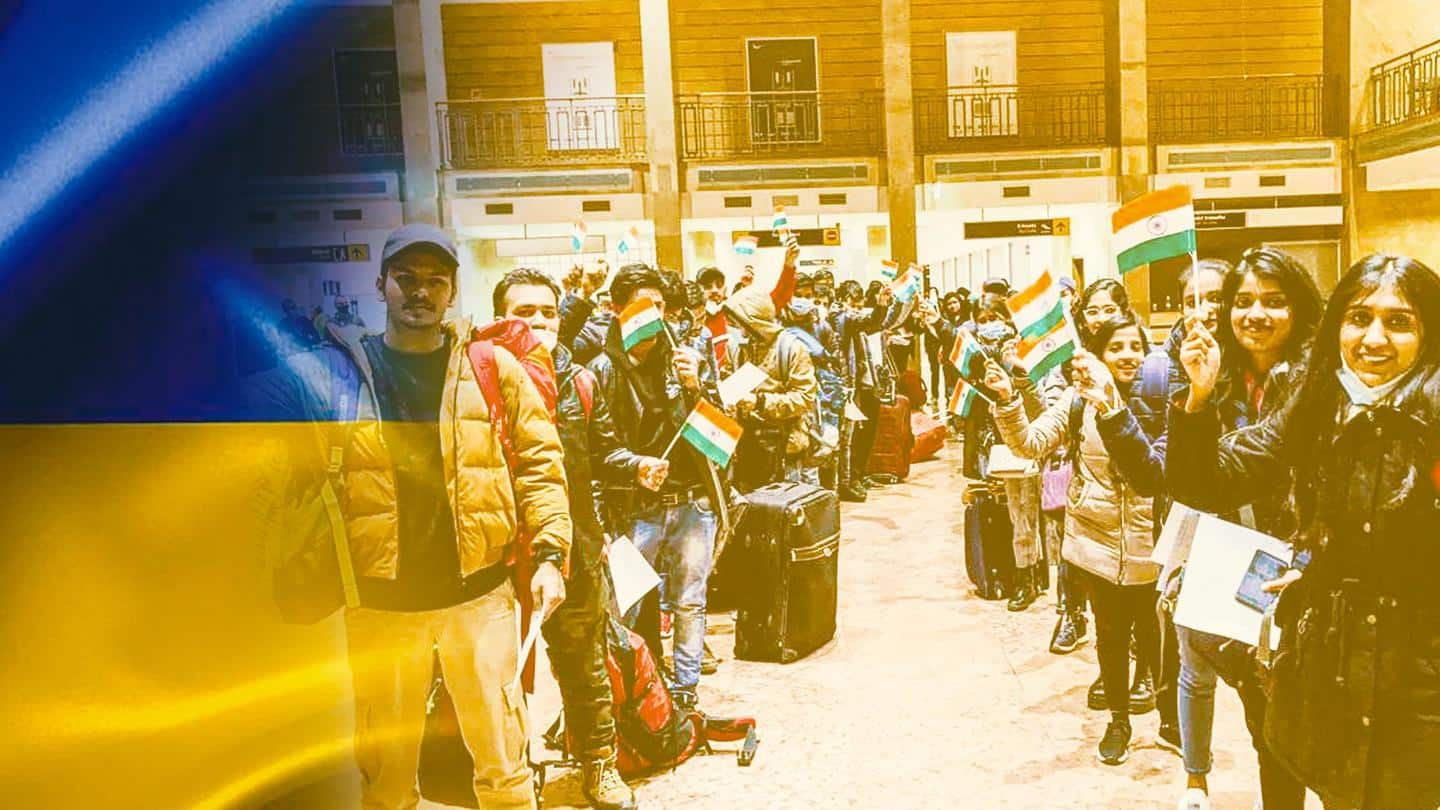 The Indian embassy in Ukraine has asked Indian nationals to leave Kharkiv immediately. Kharkiv—Ukraine's second-largest city—was the site of Russian shelling where a 20-year-old Indian student died on Tuesday. Ukrainian officials fear that Russia will target Kharkiv and the national capital Kyiv. Indian officials said all Indian nationals have left Kyiv and 60% of Indians have left the country.
Approach Pesochin, Babaye, Bezlyudovka: India
The embassy said all Indian nationals in Kharkiv should leave the city immediately "in light of the deteriorating situation." They should approach Pesochin, Babaye, Bezlyudovka as soon as possible "for their own safety and security." They must reach these settlements by 6 pm on Wednesday (Ukrainian time) "under all circumstances," it said. A previous advisory had asked Indians to leave Kharkiv by 6 pm.
You can view the advisory here
8,000 Indians yet to be evacuated
So far, India has operated 16 flights to evacuate Indians from Ukraine. The flights have been operating from Ukraine's neighboring countries as the Ukrainian airspace is closed. All Indians in Ukraine must hence proceed to the country's western border as Russia attacks from the east. Of the 20,000 Indians earlier present in Ukraine, 12,000 have left. Half of those remaining are present in Kharkiv.
First IAF repatriation flight to reach India tonight
The Indian Air Force (IAF) is also assisting with "Operation Ganga" to bring back Indian nationals from Ukraine. The IAF has launched four flights so far and the first flight carrying around 200 Indians is expected to reach India by 11 pm on Wednesday. Two other flights will return from Poland and Hungary early Thursday morning, officials said.
Russia to provide 'humanitarian corridor' to Indians
Meanwhile, Russia on Wednesday said that it was "intensely" working to provide a "humanitarian corridor" to Russian territory for Indians stuck in conflict zones in Ukraine. Russia and India share a cordial relationship. Last week, Prime Minister Narendra Modi had also spoken directly to Russian President Vladimir Putin and called for an immediate cessation of violence.
Medical student from Karnataka killed in Kharkiv yesterday
Naveen Shekharappa Gyanagoudar (20) of Karnataka was killed in Kharkiv as Russian forces attacked on Tuesday morning. He was a fourth-year medical student at the Kharkiv National Medical University. He was reportedly killed as he stood in a queue to purchase groceries. His father has since said that no one from the Indian embassy reached out to the stranded students in the city.
What's happening in Ukraine?
Russia launched what it called a "special military operation" in Ukraine on Thursday morning to "demilitarize" and "denazify" the country. Ukraine has described Russia's actions as "state terrorism" as Russian forces have attacked residential complexes, administrative buildings, a hospital, a broadcast tower, among other things. More than 2,000 Ukrainian civilians have been killed in the Russian invasion, Ukraine's emergency service said on Wednesday.