#BreakingBarriers: Hindus, Muslims unite to build flyover in UP
#BreakingBarriers: Hindus, Muslims unite to build flyover in UP
Edited by
Pallabi C Samal
Sep 13, 2018, 02:38 pm
2 min read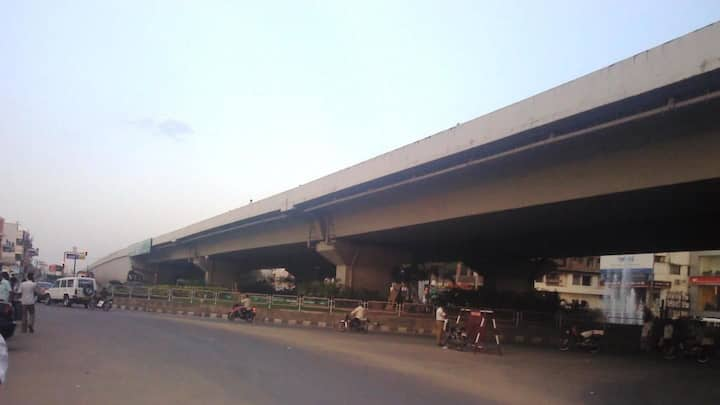 In a massive show of unity, Hindus and Muslims in Jalaun district of Uttar Pradesh have transcended communal barriers to help local administration in relocating some religious structures, which had held up the construction of a flyover for 14 long years. In all, two temples, seven mazaars (tombs) and a mosque have been relocated. Here are all the details.
The flyover, 1.5-km-long, was needed for smooth flow of traffic
On the Kanpur-Jhansi highway, there is a 2km stretch called Kalpi Khand. The National Highways Authority of India (NHAI) had to construct a 1.5km long flyover for smooth traffic movement, said Dr Aravind Chaturvedi, SP, Jalaun. But NHAI "faced grave problem when it had to lay a service road almost 5.5m wide on either side of flyover before they could commence the main construction."
One of the stretches of service road had temples, mazaars
"It was on one of these service road stretches (Kanpur-Jalaun) that there were two temples, seven mazaars, and one mosque," Chaturvedi said. Hence, the district administration held a number of meetings with the stakeholders, both Hindus and Muslims. "It was then agreed by all that for development, these religious structures have to be relocated. The task was undertaken on September 8," the SP said.
Shifted: Shiva Temple, sanctum sanctorum of Durga temple, tombs, mosque
Detailing the relocation, the SP said, "A Shiva temple has been relocated, while the sanctum sanctorum of a Durga temple will be shifted along with the idol as soon as the new temple is ready. The area where it'll come up has also been identified." "Apart from this, seven mazaars, one mosque have been relocated. The entire work was done under Operation Sahyog."
NHAI is doing beautification work of Durga temple, mazaar
In the meeting, it was also agreed that an old mazaar, which falls outside the ambit of the service road, should remain intact. Currently, the NHAI is doing some beautification work of Durga temple and the centuries-old mazaar, Chaturvedi added.
Dialogue process with all stakeholders took almost 5-6 months: DM
Confirming the relocation, Jalaun District Magistrate, Mannan Akhtar, said that "the Kanpur-Jhansi NH was virtually single-lane for the past 14 years," but after persistent dialogue with all the stakeholders, which lasted for 5-6 months, everyone has finally agreed. Chaturvedi added the flyover was needed to reduce accidents, as over 100 persons have lost their lives in mishaps on this patch in the past half-decade.