UPSC CSE-2018 AIR-2 holder shares Personality Test questions and tips
UPSC CSE-2018 AIR-2 holder shares Personality Test questions and tips
Written by
Ayushi Chamoli
May 29, 2019, 03:54 pm
3 min read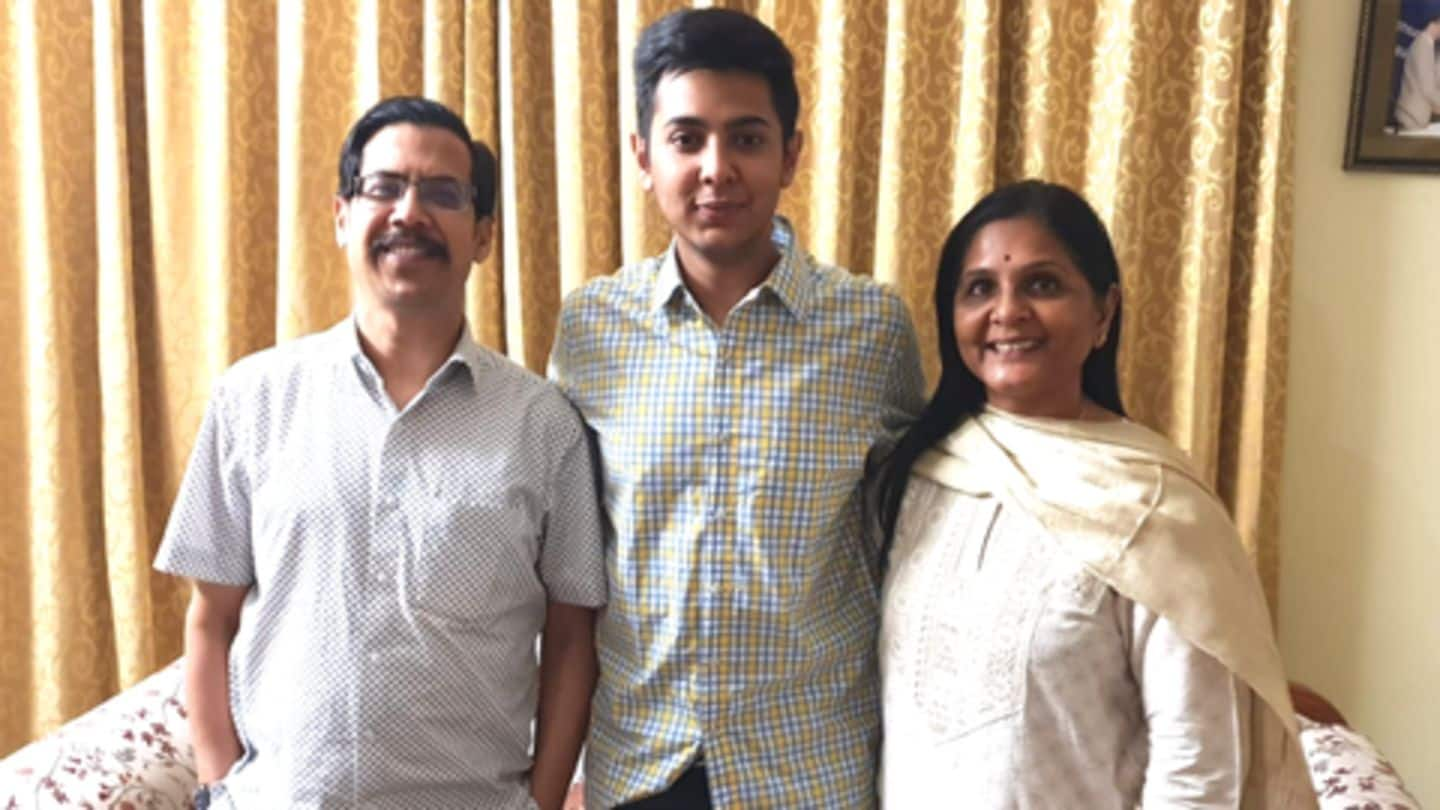 The Civil Services Examination conducted by Union Public Service Commission is undoubtedly one of the toughest exams. The CSE-2019 Preliminary Examination is scheduled on June 2. It won't be long before candidates start preparing for Mains and the dreadful Personality Test. To help aspirants have an idea about Personality Test, CSE-2018 AIR-2 holder, Akshat Jain, shared his interview questions and some tips too.
The key is to be confident, says Akshat
Rather than testing a candidate's knowledge, Personality Test scores aspirants on their intelligence, attentiveness, the balance of judgment, integrity, and leadership qualities among others. "The key is to be confident and staying calm even if you are unaware of some questions," Akshat told TOI. If the candidate doesn't know the answer, they should focus on answering the next question instead of panicking, suggests Akshat.
Bluffing your way through shouldn't be the approach, suggests Akshat
Akshat also suggested that bluffing your way through the interview is not the right approach. "There were a few questions I could not answer, to which I politely responded that I did not know the answer and will try to learn about it," he said.
Akshat was asked around 20 questions during the Personality Test
Moreover, 23-year-old Akshat also shared the questions he was asked in the Personality Test that can give aspirants an idea to prepare for the interview. Akshat, a design graduate from IIT-Guwahati, chose Anthropology as his Mains optional. So, a question justifying his choice during the interview was an obvious one. He said the complete interaction included almost 20 questions and lasted for 20-25 minutes.
List 1: Questions asked about Akshat's field of expertise
1- Define biomimicry and its applications in construction design. 2- What is the difference between Indian and Korean tech firms and their R&D approach? (As Akshat worked for Samsung.) 3- Explain the design features of a Kinley bottle (that was kept on the desk)? 4- What is the course structure at IIT for design? 5- What is the difference between product and industrial design?
List 2: Questions based on his hobby, other generic ones
1- You picked fitness as your hobby. What kind of fitness are you talking about? 2- What are the five elements of physical fitness? 3- Why has India been unable to fully realize its potential in organic farming? (On the rising organic diet trend.) 4- What will you do today? 5- Tell us about the contributions of people of Jaipur people to Delhi's heritage.
1- Is government surveillance needed in social media platforms? 2- What are the pros and cons of the Central Information Commission's directive to the Department of Personnel and Training (DoPT) to disclose details of corrupt officials? 3- If you are made in charge of "Study in India" campaign, what will you do to promote the same?