Narmada dam protests: Medha Patkar, eleven others arrested
Narmada dam protests: Medha Patkar, eleven others arrested
Written by
Anupama Vijayakumar
Aug 08, 2017, 10:15 am
3 min read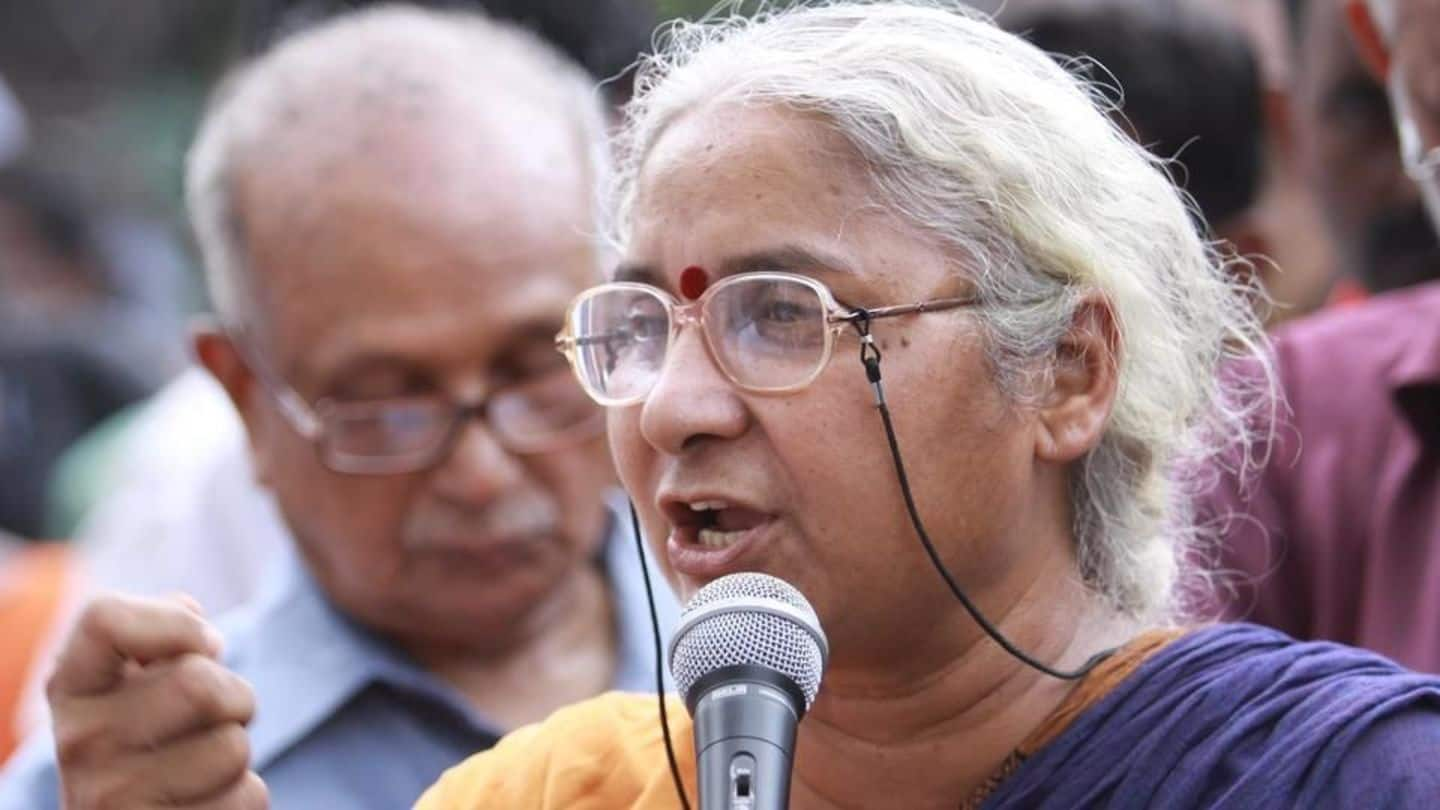 Veteran environmental activist Medha Patkar and eleven others were arrested yesterday by the Dhar police. Patkar, along with the others had been holding an indefinite fast in MP protesting on behalf of families who are being displaced by the new improvements in the Sardar Sarovar Dam in the Narmada River. Patkar and the affected families allege irregularities in resettlement. Let's see what went down.
As political drama and the India-China military standoff in Doklam are hogging the national limelight among other things, 12 people including veteran activist, Medha Patkar have been fasting over the past week over the government's decision to raise water levels in the Sardar Sarovar dam in Narmada. The move is estimated to submerge the lands of about 40,000 families who are still awaiting resettlement.
What has happened so far?
The dam gates were shut on June 17 in preparation to raise the dam's water level to its full height (138.68 m) threatening to submerge about 192 villages in Gujarat and MP. Although the SC had instructed for rehabilitation of affected families to be completed by July 31, lawyer-activist, Prashant Bhushan and soil scientist Sanjai Parikh had brought inadequate measures to the Court's attention.
Proposed rehabilitation measures far from adequate
Families which are being displaced due to increasing the dam's height have been allotted plots which are 90 feet x 60 feet area. This would make it impossible for them to continue farming/cattle rearing. Patkar alleges that these shelters are devoid of basic amenities.
Policemen on leave for Rakshabandhan were summoned to control the situation, and had to employ mild force to enter the Chikalda village where the affected families had laid siege to the village, before carrying out the arrests. A few were reported to be injured in clashes. The police had kept 12 ambulances on standby and further used drones to monitor the protesters' movements.
Patkar lashes out at BJP-led governments at centre and state
Stating that the arrests were being carried out against a non-violent protest, Patkar noted, "the action has been taken by the Modi government, Shivraj Singh Chouhan's government.. without detailed dialogue. We believe this use of force is murder of Mahatma Gandhi's dreams in this country,"
While the arrests may have been intended as a warning measure to the protesters, it only seems to have angered them further. "Now we will have to take the agitation to the peak. They will have to answer to the society," stated a fiery Patkar before her arrest. The protesters' plea is likely to be heard by the Supreme Court next week.