Modi to attend closing ceremony of Narmada Sewa Yatra
Modi to attend closing ceremony of Narmada Sewa Yatra
Written by
Gaurav Jeyaraman
May 15, 2017, 06:28 pm
2 min read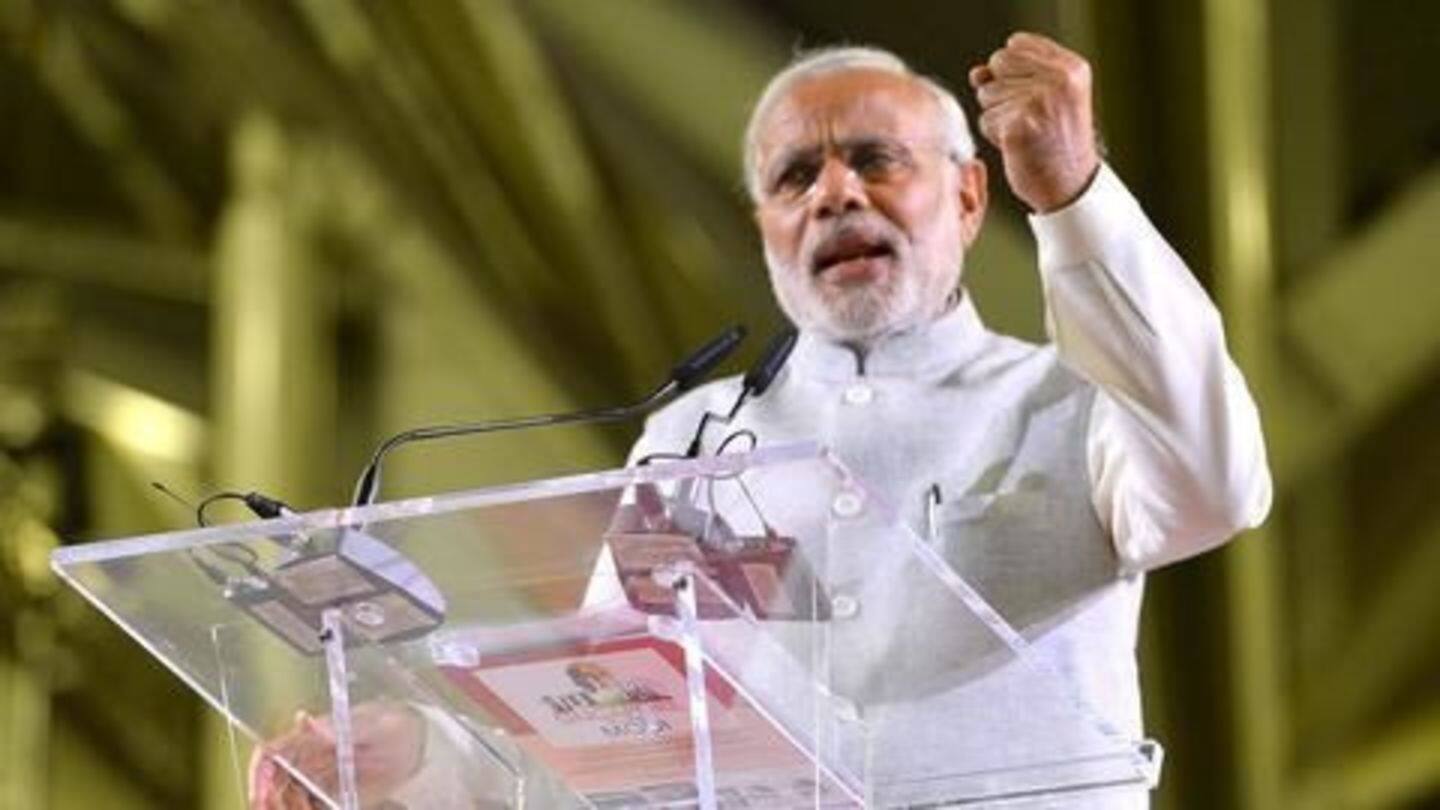 PM Modi visited Amarkantaka in Madhya Pradesh to attend the closing ceremony of the Narmada Sewa Yatra. He will unveil a blueprint to conserve the river and develop the region into a tourism hub. The project also has significant political mileage, as it is an important river for Madhya Pradesh. The state government made arrangements for thousands to attend the closing ceremony.
Amarkantaka is the origin of the Narmada river. The yatra involved people walking along the river from its origin, to the sea and back.
What is the Narmada Sewa Yatra?
On 11 December 2016, the 'Namami Devi Narmade Seva Yatra' was launched as 144 day drive to promote cleanliness of the river, planting trees and raising awareness about the same. 24 lakh people have so far attended 1,000-plus programmes held as part of the yatra including Tibetan spiritual leader Dalai Lama, Amit Shah, Rajnath Singh, Yogi Adityanath, environmentalists, activists and conservationists.
Importance of Narmada river
The Narmada river is India's only major river that flows from east to west and meets the Arabian sea. All other major rivers end at the Bay of Bengal. The river crosses 16 districts across 1,077 kilometres in Madhya Pradesh and is known as the lifeline of the state. The river provides drinking-water to 40 million people and irrigates 1.7 million hectares of land.
Importance of Narmada and Amarkantaka
"Amarkantaka has great spiritual importance and value. It is said that 100,000 chants elsewhere equal to 10,000 chants at Amarkantaka. A person can gain spiritual benefits by only paying a visit to Narmada which is equivalent to taking dips in river Ganga for three days."
Madhya Pradesh will be going to polls at the end of 2017 and the Narmada Sewa Yatra has been a major outreach platform for Madhya Pradesh chief minister Shivraj Singh Chouhan. He has been in power for three consecutive terms and a successful end to the yatra and initiation of conservation proposals could be beneficial for his political future.