Xi Jinping, Modi to discuss terror, border at informal summit
Xi Jinping, Modi to discuss terror, border at informal summit
Oct 11, 2019, 09:29 am
3 min read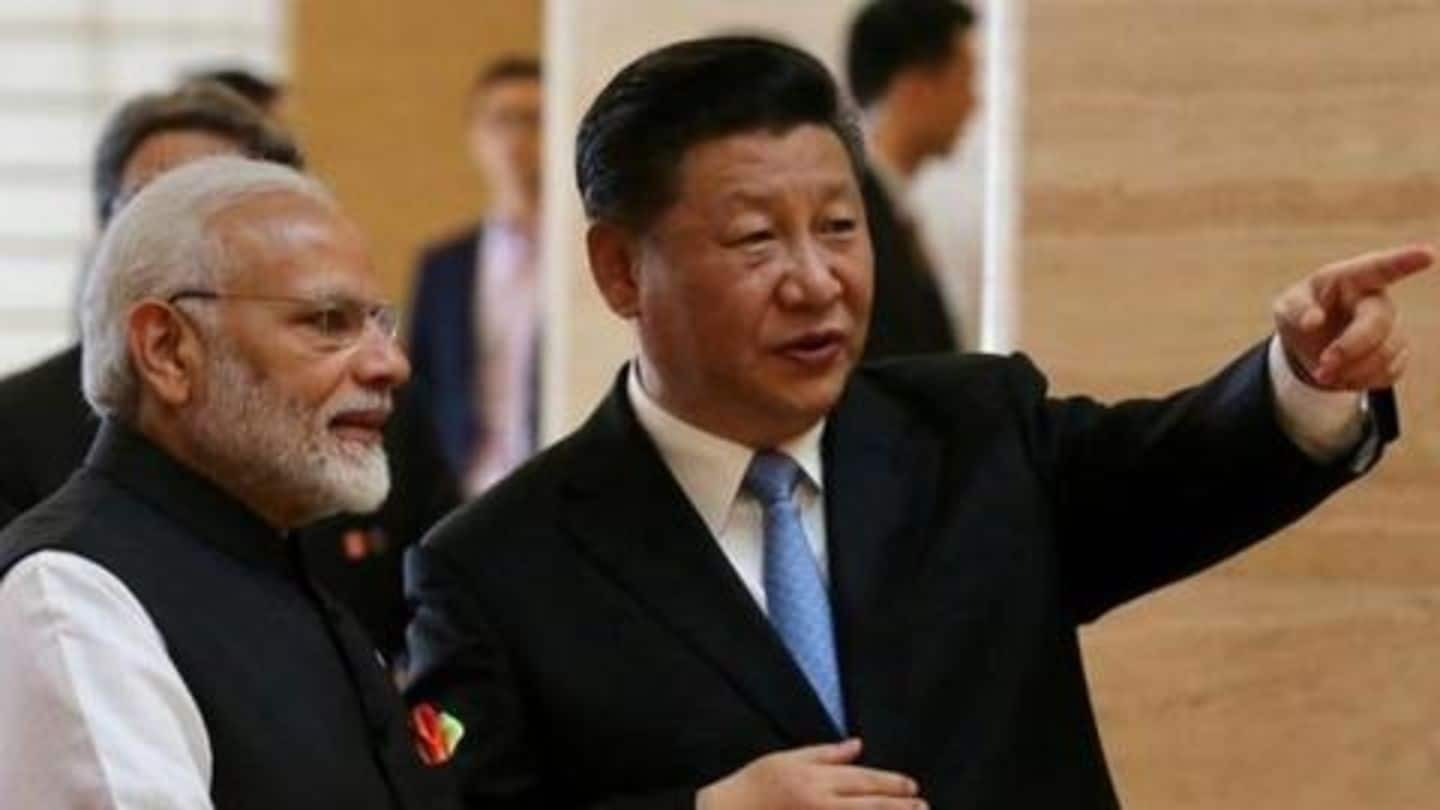 Chinese President Xi Jinping will arrive in India on Friday for the second informal summit with Prime Minister Narendra Modi. Their last informal summit took place in China's Wuhan last year, where PM Modi extended an invitation to Xi. As per reports, both leaders will discuss wide-ranging issues like terror, trade, defense, and border. However, no MoUs will be signed. Here are more details.
Xi will arrive at 2 pm and visit Mamallapuram
Xi will remain in India till October 12, after which he will fly to Nepal. He is scheduled to arrive in Chennai around 2 pm, and will then proceed towards Mamallapuram, formerly known as Mahabalipuram. Both leaders will visit three ancient sites in the town, which is 56 km away from Chennai. Tomorrow, they will hold talks at Taj Fisherman's Cove Resort & Spa.
Mamallapuram has a deep connection with the Chinese
As it turns out, the ancient town has historic links with the Chinese. The town, which was a part of China's Silk Route, served as a gateway for trade. Interestingly, Kancheepuram, which is famous for its silk, was the capital of the Pallav dynasty in the sixth-seventh century. It is believed silk yarn from China came to Kancheepuram.
"The town was a flourishing center for Buddhism"
"The Chinese traveler Hieun Tsang visited Kancheepuram through the sea. He landed at Mamallapuram to witness Buddhist monasteries. Once this area was a flourishing center for Buddhism," S Rajavelu, a professor of archeology, told NDTV.
Security barricades and CCTV cameras are dotting the quiet town
Reportedly, PM Modi will guide Xi through three monuments, namely Arjuna's Penance, Panch Rathas and the Shore Temple. They will also watch a cultural program at the Shore Temple. In the last couple of days, Mamallapuram has been "readied" for the important summit. Security barricades have been put up at almost every nook and corner, and CCTV cameras installed across the coastal town.
China also has a connection with a small village
Interestingly, a village named Kuzhipanthandalam also has a role to play in the Indo-China relationship. During his 1956 visit, Chinese Premier Zhou Enlai had termed this village a "model" one. The locals had even asked him to inaugurate a maternity center and he happily obliged. The sons of the man who built the facility are proud their village is now on the international map.
Both India and China have high hopes from the summit
The free-wheeling one-on-one conversation between PM Modi and Xi will help in building a rapport. About the summit, Chinese envoy to India, Sun Weidong said, "A new set of consensus is expected, including a shared vision for the transformation of the international system, the common responsibility and role of China and India in regional affairs, and guiding principles on the development direction of bilateral relations."
Earlier, India gave a strong reply to Xi's Kashmir statement
Interestingly, Xi met Pakistan's Prime Minister Imran Khan earlier this week in Beijing, where he spoke about Kashmir. Apparently, he offered "help" to Islamabad. Reacting to Xi's stand, New Delhi said it doesn't appreciate the interference of foreign countries in its internal matters. Though Jammu and Kashmir's reorganization will not come up during talks, PM Modi will clarify India's stand if Xi mentions the topic.