5 delicious fried snacks to satisfy your soul
5 delicious fried snacks to satisfy your soul
Feb 25, 2022, 10:28 am
2 min read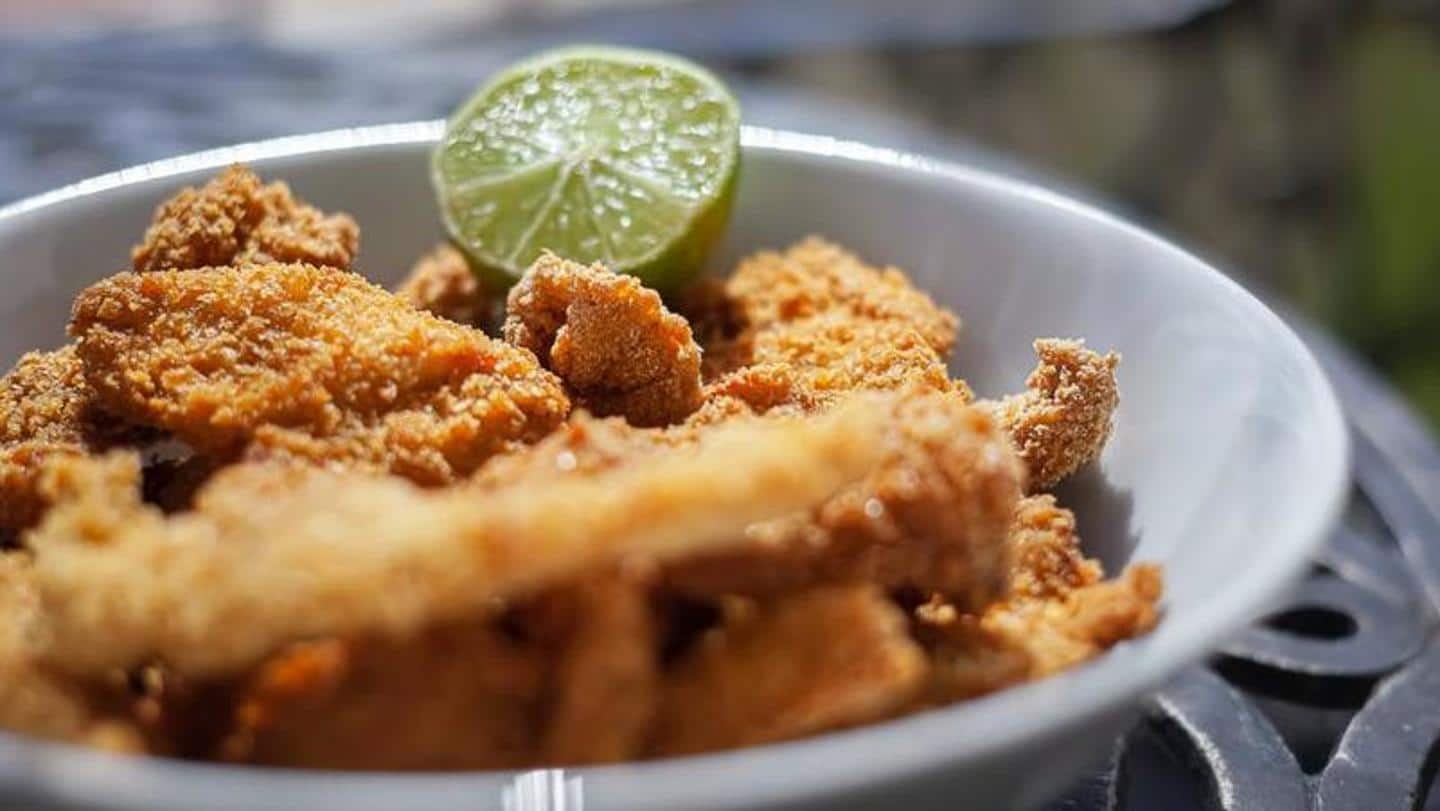 If you are bored of eating healthy all the time, how about changing gears? Indulge yourself in some yummy fried food and then go jog away to burn the calories. We all know that fried foods are unhealthy, but if consumed in moderation, they are a treat for your taste buds and actually act as a comfort food. Let's dig in.
This yummy potato croquettes recipe is the perfect deep-fried snack to have in the evening with some hot tea. First, boil some potatoes, mash them with butter in a pan, and cook well. Add salt, nutmeg, white pepper, cheese, egg yolk to it and mix well. Let it cool and then create croquettes. Coat them in flour, breadcrumbs, beaten egg, and deep-fry in oil.
Deep-fried green bananas are a popular snack in Cuba and the Caribbean. It is crispy from the outside and creamy from the inside. Take some unripe bananas and peel them. Cut them into small pieces, flatten them, and season with some salt and pepper. Heat some vegetable oil and deep-fry them until golden brown. And your hot and crispy plantains are ready.
If you love tofu then this deep-fried tofu snack is just perfect for you. It offers you the soft creamy texture of tofu mingled with the delicious crispy outer layer. Toss the tofu in flour and season it with ground black pepper and salt. Coat with beaten egg and breadcrumbs and deep-fry in hot oil. Garnish with coriander and serve with chili sauce.
This fried mozzarella balls recipe is so cheesy and delicious that you won't be able to stop at just one. This dreamy appetizer is also a hot favorite at parties and get-togethers. First, heat some oil. Double coat small mozzarella cheese balls with flour, eggs, breadcrumbs, salt, and pepper. Deep-fry the balls in hot oil and serve immediately with some tomato sauce.
Deep-fried crispy chicken
This classic deep-fried crispy chicken recipe is juicy, tender, crunchy, and is a favorite among most people. Beat some eggs, add flour to it and mix well. Season it with salt, pepper, onion and garlic powder, sweet paprika, cinnamon, basil, and chili. Dip the chicken leg pieces in the mixture. Refrigerate for 30 minutes, fry in boiling oil until golden brown, and serve immediately.