5 cheeses found in India
5 cheeses found in India
Jan 17, 2022, 01:52 pm
2 min read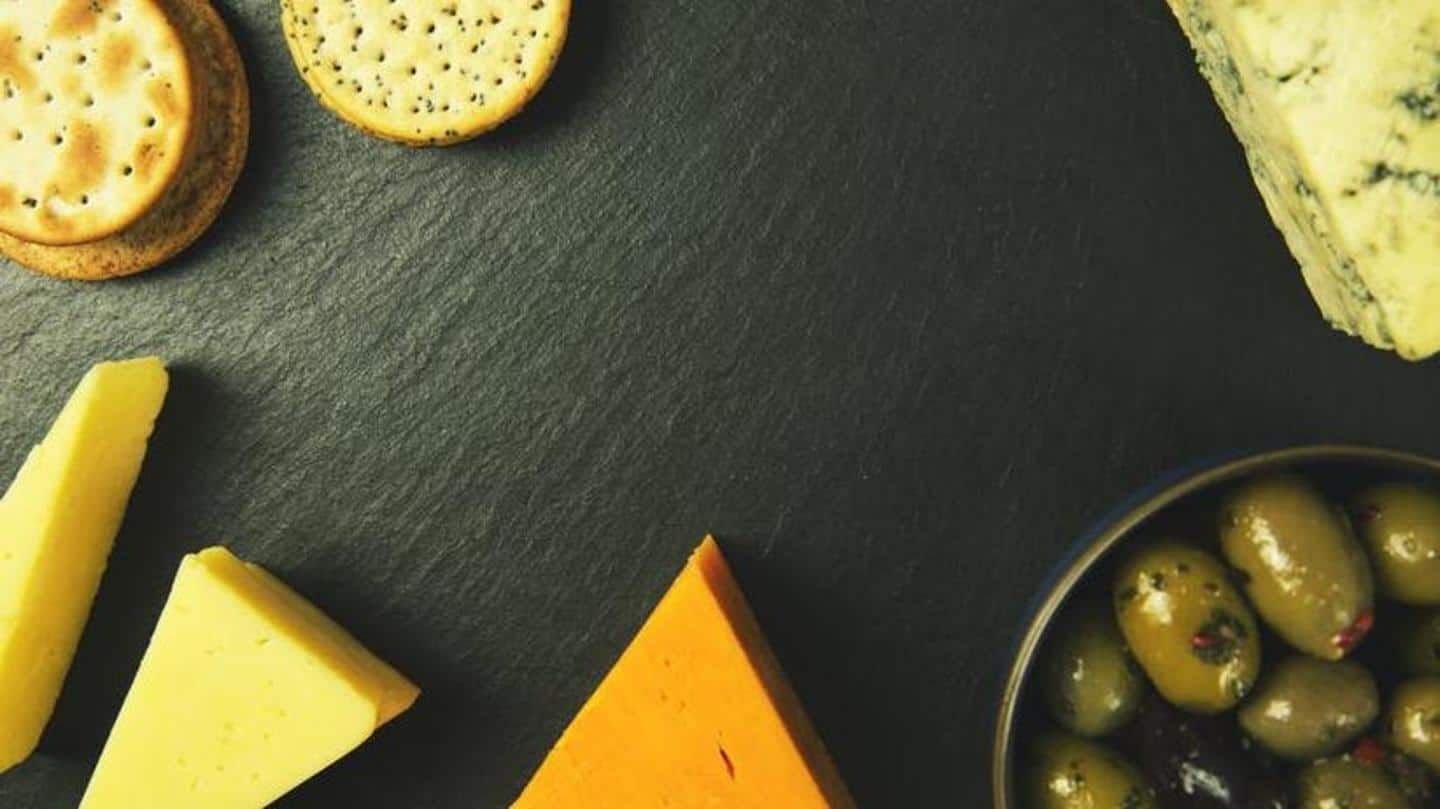 Mozzarella, Parmesan, Cheddar are some of the cheese varieties most of us are aware of. But how many Indian cheese varieties do you know about? You will be amazed to know that India is home to several types of cheeses. From Jammu & Kashmir to West Bengal, it assumes various forms in many states. Let's explore the different varieties of cheeses available in India.
Made with cow or buffalo milk, Khoa is mostly used to make sweets like gujia and peda. Certain savory dishes also incorporate Khoa to make them richer. Khoa when prepared is usually white or sometimes a slightly pale shade of yellow. It is normally stored for months, turning it slightly grainier. P.S. Your gajar ka halwa will not be the same without Khoa.
This Indian variety of cheese is named after the famous West Bengal city. It is a crumbly cheese that takes on various forms during its journey. Unripened Kalimpong has an edible and yellowish rind, is slightly tangy, and doesn't smell as much. Ripened Kalimpong tastes a little like Gouda. You can crumble it and add it to salads, or eat it with crackers.
This semi-soft cheese prepared from cow's milk finds its origin in the eponymous West Bengal city. The curd and whey are separated by adding lemon juice. Then the curd is molded, drained, smoked, and salted. You can also prepare an unsmoked version. It has a salty taste, intense smell, and crumbled texture. You can eat them with pasta, risottos, and salads.
Made with goat or cow's milk, Kalari is popularly enjoyed as a street snack in Jammu & Kashmir. It is indigenous to Udhampur in Jammu, has a mild flavor, and is dense. Kalari is cooked in its own fat to make it crisp on the outside and stringy and gooey on the inside. It is salted and served with various vegetables and bread.
Cottage cheese, or paneer, is the most widely consumed cheese in India. It is used as the main ingredient in several dishes, especially in the northern part of the country. Made from pasteurized cow or buffalo milk, it is soft, tasteless, crumbly, and completely vegetarian. Milk is curdled using lemon or vinegar instead of animal rennet, an enzyme produced in the stomach of mammals.