5 must-try Korean dishes
5 must-try Korean dishes
Feb 25, 2022, 04:15 pm
2 min read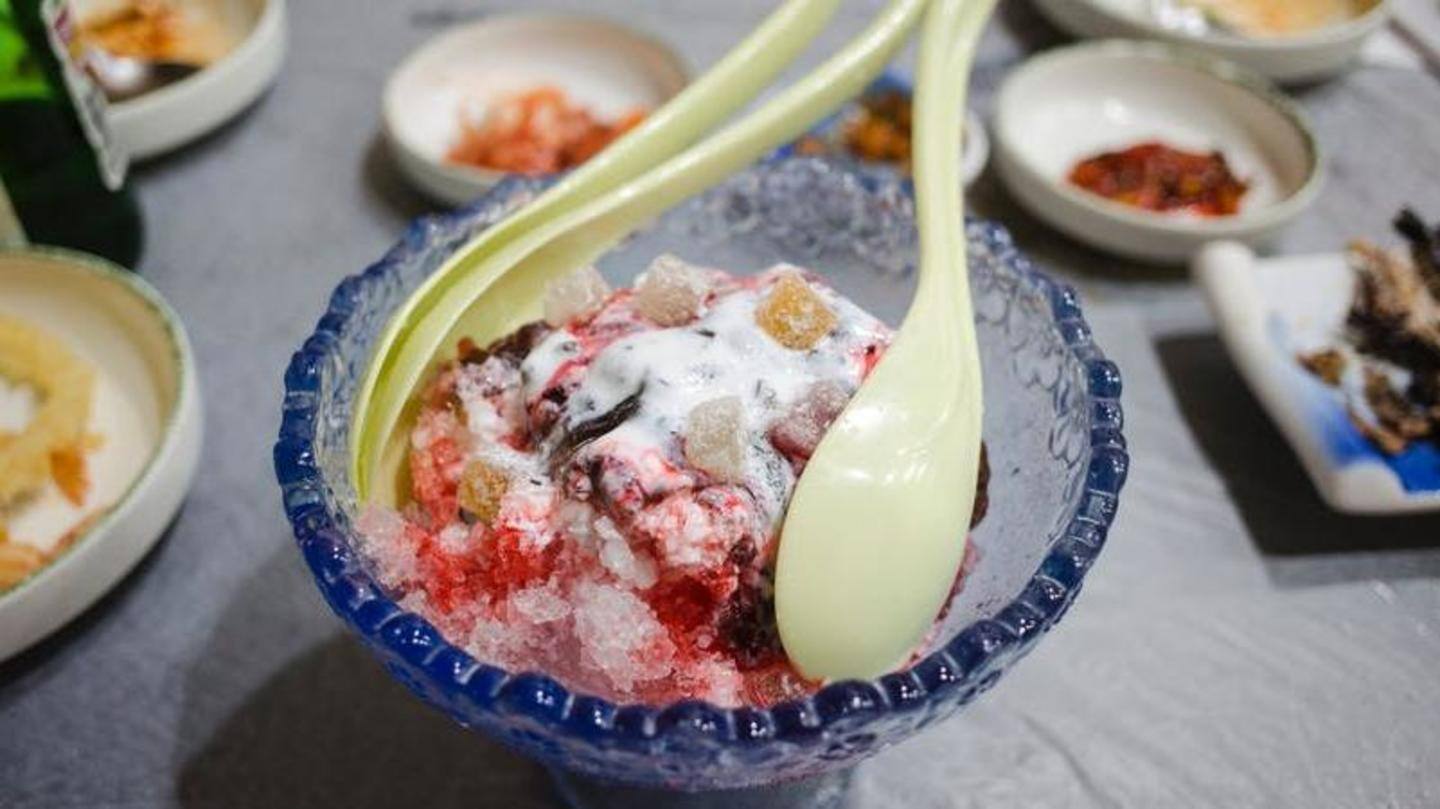 Are you smitten by the appealing Korean dishes you see laid out on the table in K-dramas? As appetizing as they might look, until very recently Korean cuisine was hard to find in restaurants in India. But thankfully, with various restaurants across cities, now you have an opportunity to actually try the dishes from your favourite K-dramas.
Remember how the girls in Reply 1988 always ordered Tteokbokki at their favorite restaurant? Didn't the spicy look of the dish make you drool? Tteokbokki is made of stir-fried rice cakes in a spicy sauce. Due to its taste and ease of making, it is one of the most loved dishes in South Korea. Chewy rice cakes coated in a thick sauce! Yum!
Kimchi jjigae or kimchi stew
Made of fermented vegetables, kimchi is a popular side dish. Due to its health benefits, it is called the national food of South Korea. UNESCO had recognized kimchi as an Intangible Cultural Heritage of Humanity Item. Kimchi jjigae is a form of kimchi stew. There are several kimchi stew recipes, however, the most common one is made using pork and tofu along with kimchi.
Much like Japanese sushi, this is a dish widely enjoyed across South Korea by all age groups. Sauted vegetables, pickled radish, a choice of meat or fish, eggs, greens like spinach, and sticky rice (bap) are rolled tightly in a sheet of seaweed (gim). Then the roll is sliced into bite-sized pieces resembling sushi. It is a beloved food for packed lunches, and picnics.
Bibimbap is a bowl meal including rice and mixed vegetables. The most common kind of meal would include seasoned and sautéed vegetables, mushrooms, beef or tofu, and a fried egg on top. Seasonings used in the dish are mostly red pepper paste or soy sauce or both. It is believed to have been passed down from offerings during ancestral rites.
Bingsu is a very popular Korean cold dessert, made of ice shavings and sweet red beans. This reminds us so much of the roadside gola, the difference being we use syrup on ice shavings and that it's super cheap. Bingsu is a summer dessert loved by all. The toppings often include chopped fruits, condensed milk, fruit-based syrup, and red beans.